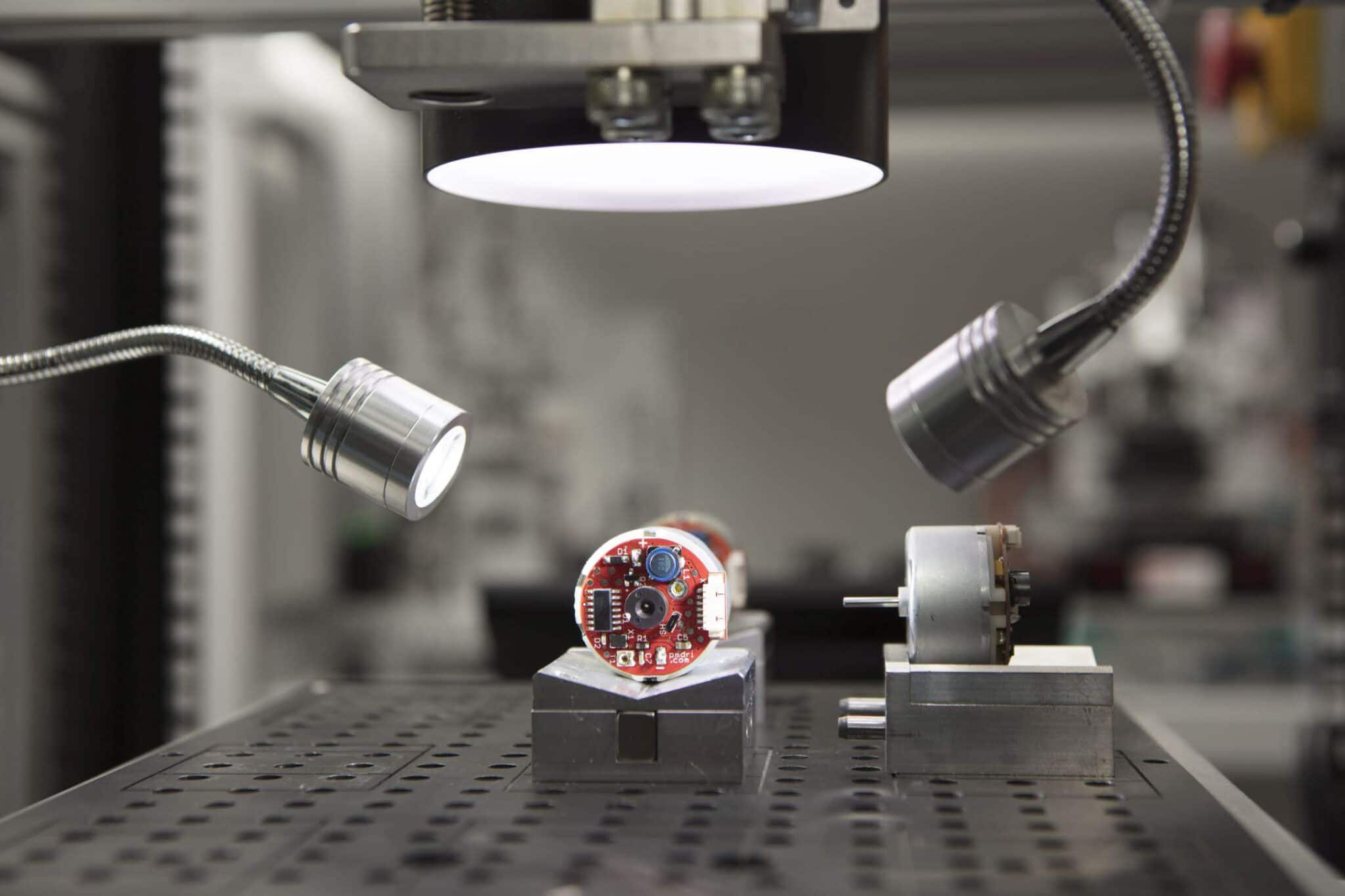 Why Precision Microdrives?
Mechanisms and miniature motors realised for your application
Our engineering vision
Motor technology is complicated and draws upon a detailed understanding of physics as well as mechanical, electronic, and software engineering. It's easy enough to buy and prove a single motor but much harder to make hundreds of thousands of them work consistently and reliably over many years in their field application.
Precision Microdrives was founded in 2004 to make sourcing of quality electro-mechanical mechanisms in Asia easier and more reliable for customers with demanding applications. Now, Precision Microdrives is an experienced motor and mechanism designer and manufacturer customers can trust.
Our business is built on the strong desire to help guide like-minded organisations through the often complicated process of integrating a miniature motor or mechanism into their application. We want to engineer the world into a better place.
Custom assemblies
Engineering confidence
Full testing validation
Mechanism design
Longevity testing
Serialisation compliance audit records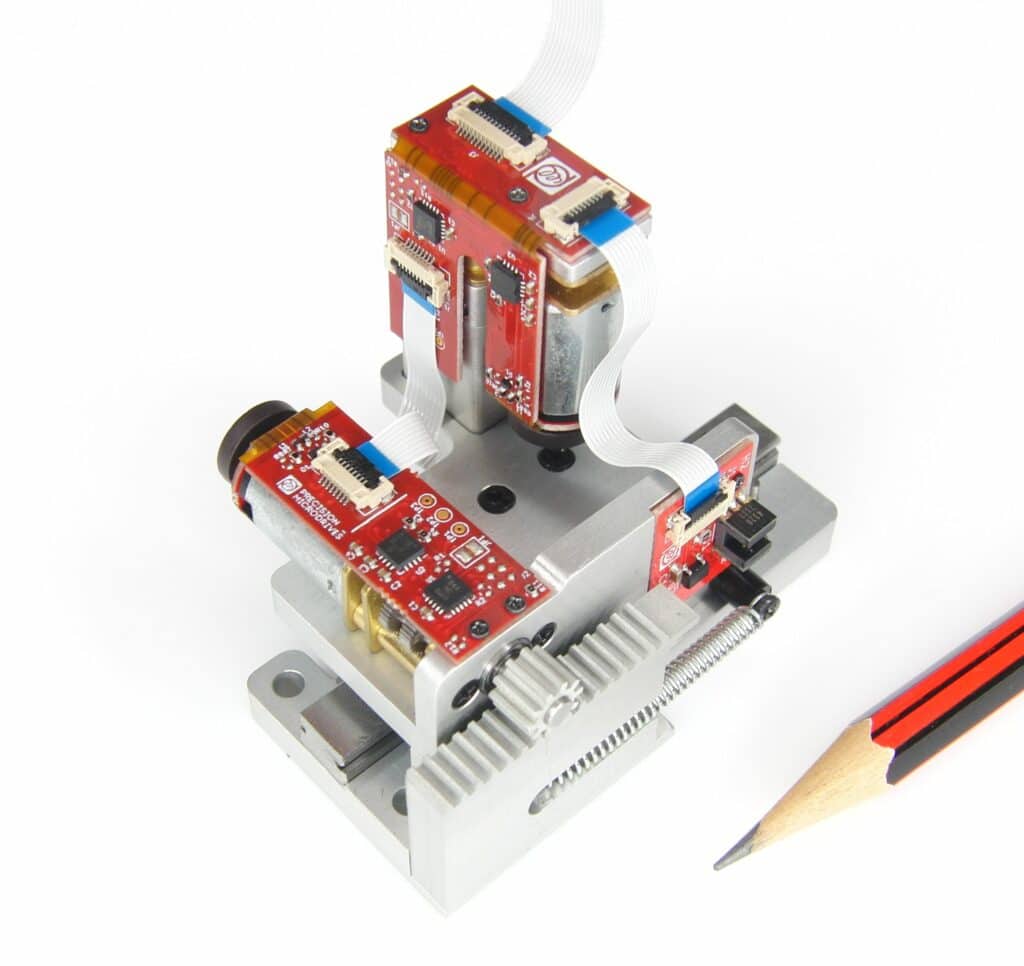 The Precision Microdrives mission
Our mission is simple. We want to turn your motor sourcing and integration problems into reliable and dependable solutions.
We can solve your motor challenges with innovative engineering, dependable process and world-class technology. This leaves you free to maximise the value and sales potential of your application.
Precision Microdrives is a design and manufacturing partner you can trust. We have built the knowledge, processes, expertise, and infrastructure to overcome the many challenges that exist with designing and mass manufacturing reliable miniature motors and mechanisms.
CASE STUDIES
Precision Microdrives products are found in a wide range of applications
WHERE WE ADD VALUE
Working with Precision Microdrives
DESIGNING FOR YOUR APPLICATION
We can de-risk your design shadow
Design decisions cast a shadow that is felt all the way through volume manufacturing, to end of life recycling.
The design journey begins with our UK and EU application engineers fully understanding your requirements. This team has processed countless design inputs, over a very wide range of applications, so we are able to draw on similar experiences from past projects.
This will save us both time quickly leading to an initial specification that we can work together to optimise. Key areas of concern will be motor / mechanism performance, longevity, environmental robustness, ease of manufacture, quality control standards, traceability, plus estimates for costs and lead-times.
With skill and process we can design out many of the common pitfalls and risks that non-experienced designers face when working with miniature motors and mechanisms.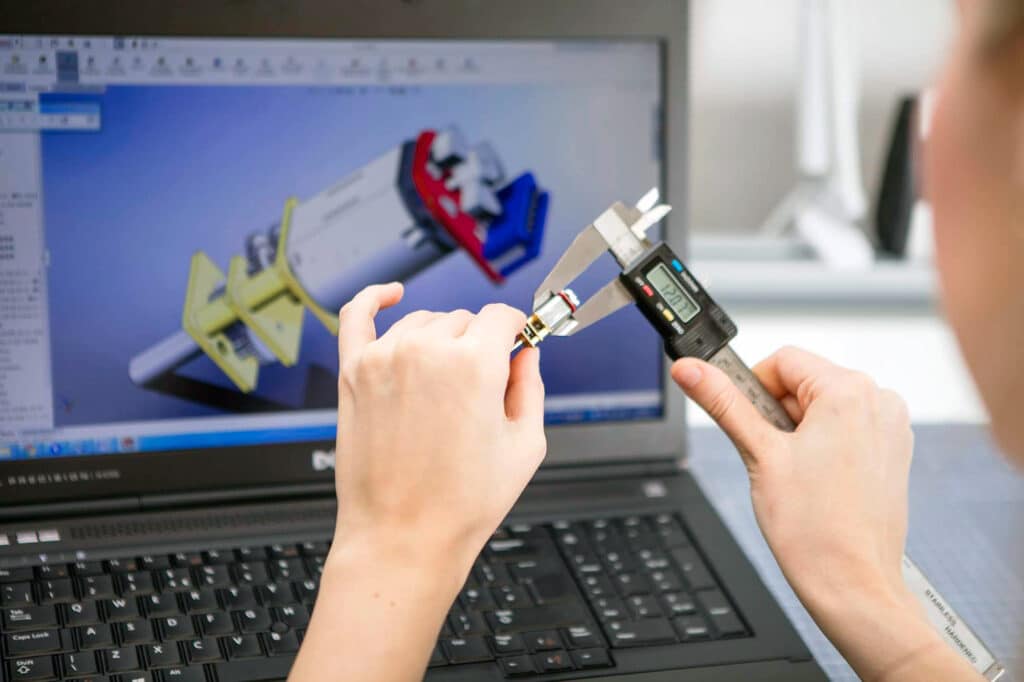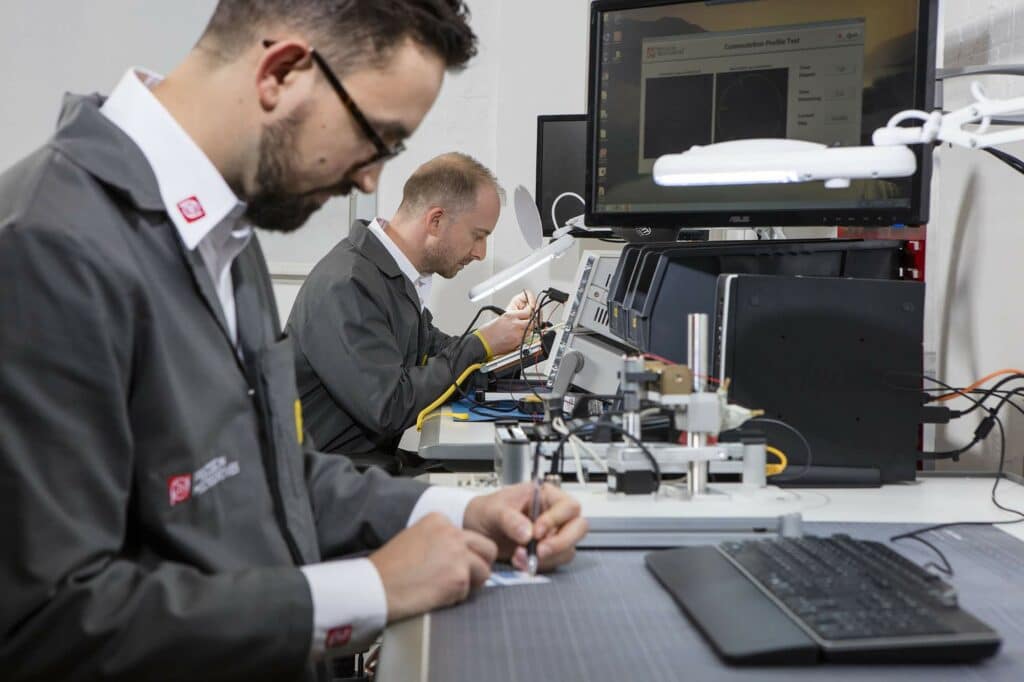 INNOVATIVE TECHNOLOGY
Technical expertise
It's our motor engineering expertise, combined with our commitment to technical diligence, that makes Precision Microdrives a manufacturing partner that you can trust.
We understand motor technologies inside out. In fact it's in the details of the sub-components inside the motor housing that affect the performance, longevity and environmental robustness.
We don't own any motor IP which means we have no specific technology to push, except the one that's the best for your application. We have the experience, processes, know-how and infrastructure to choose, test and validate and manufacture the technical innovation that you need.
MANAGING YOUR RISK
Quality control
A simple motor design will contain over 20 sub components all of which will influence how well, how long, and how robustly the motor will work in an application.
When a motor is integrated into a mechanism with another 10 parts, deviations and tolerances can 'stack' to have a compounding effect on specifications.
Therefore it is unsurprising that our business holds a dedication to controlling quality so that we can deliver consistently manufactured motors and mechanisms from one batch to the next.
It helps that among our engineering teams there is a common fascination in dynamic metrology and motor dynamometer techniques, but the real heroes are the quality control engineers and the mature quality processes that they operate.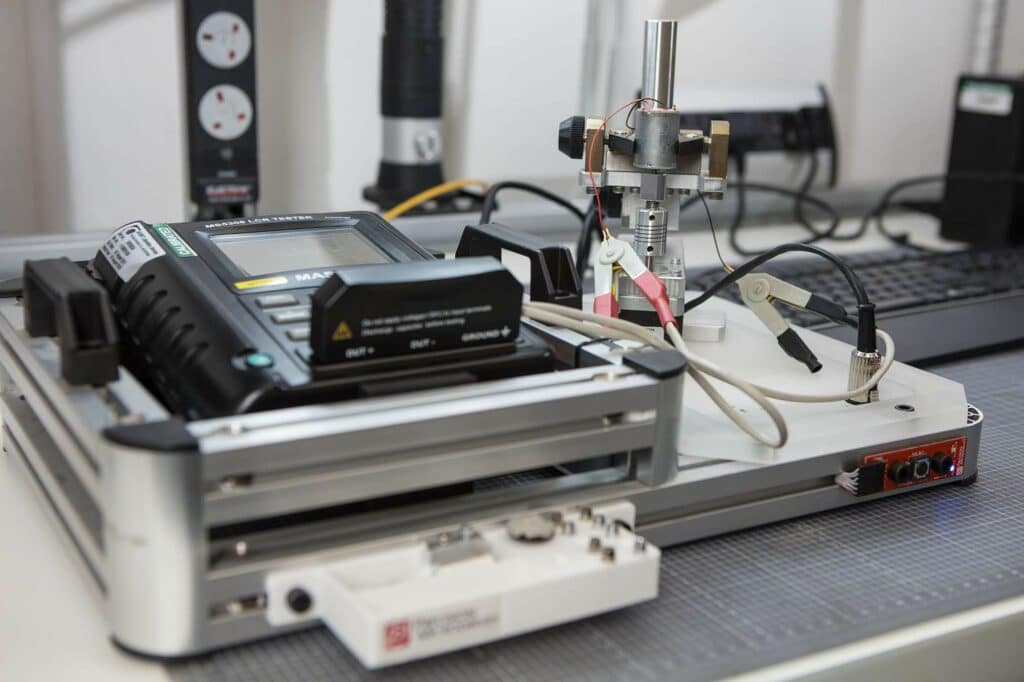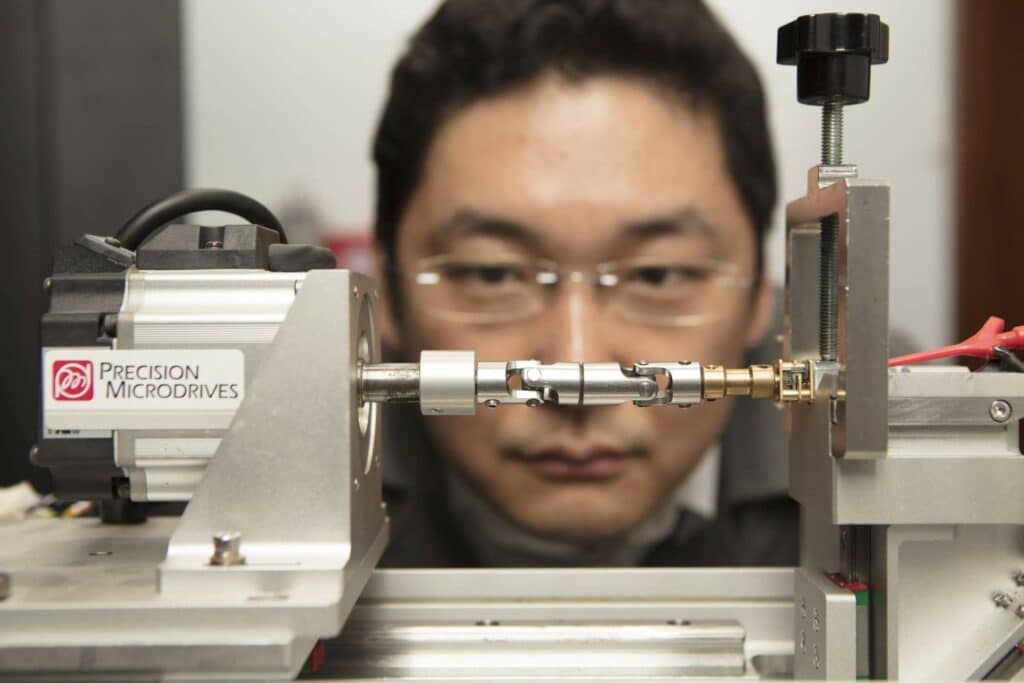 PLANNING AND LIFECYCLE MANAGEMENT
Precision process
Our business is built on well established engineering process. We are ISO 9001 certified, but many of our design and manufacturing processes operate to ISO 13485.
Understandably our customers expect to see evidence of this and we welcome customer audits. Onsite in Hong Kong is more efficient but in recent years we have supported remote audits too.
Our passion for precision is documented throughout our processes, setting high standards with a clear focus on risk management. Detailed planning, lifecycle management and, where appropriate, statistical controls, allow us to efficiently design and manufacture to a high consistency.
INTERNATIONAL MULTI-LINGUAL TEAM
Partnership
Our company culture is built around fostering long-term partnerships engendering trust and mutual success. We strive to have honest, open communication, and our vision is to explain and educate our partners as we lead them through the motor design and manufacturing journey.
Our international, multi-lingual team are available to speak routinely in your timezone. They combine technical expertise with exceptional customer service, and will often deal with you in your native language, ensuring there are no cultural misunderstandings.
We don't just provide a solution and walk away. You will receive our continued support through the whole life cycle.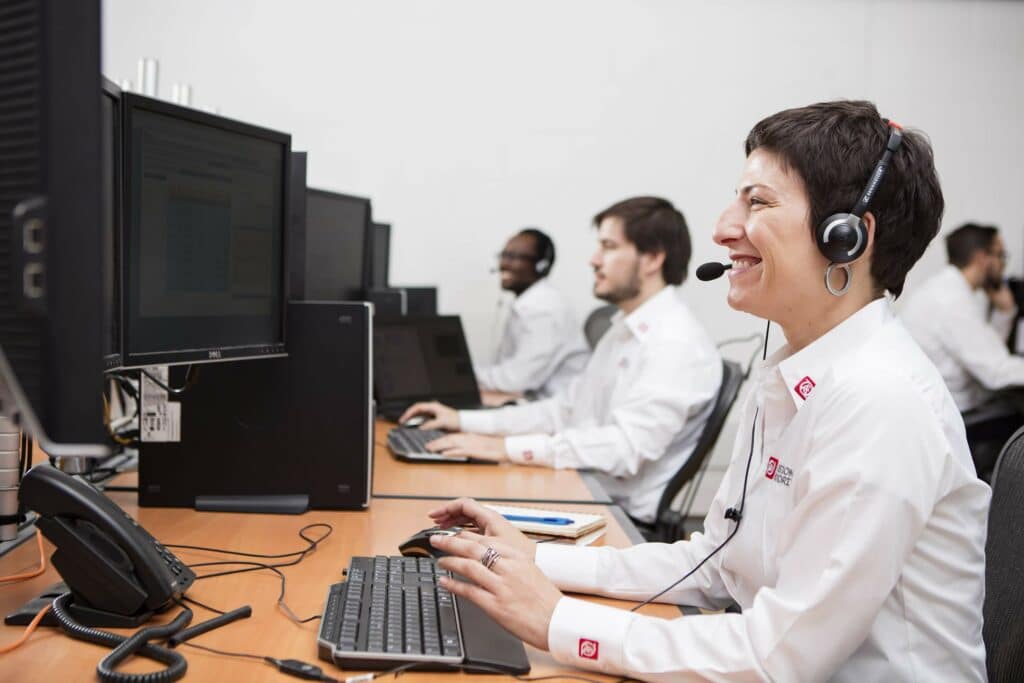 Our customers
We're proud to support all customers large and small. Here are a few of our customers that we have designed and manufactured motors and mechanisms for.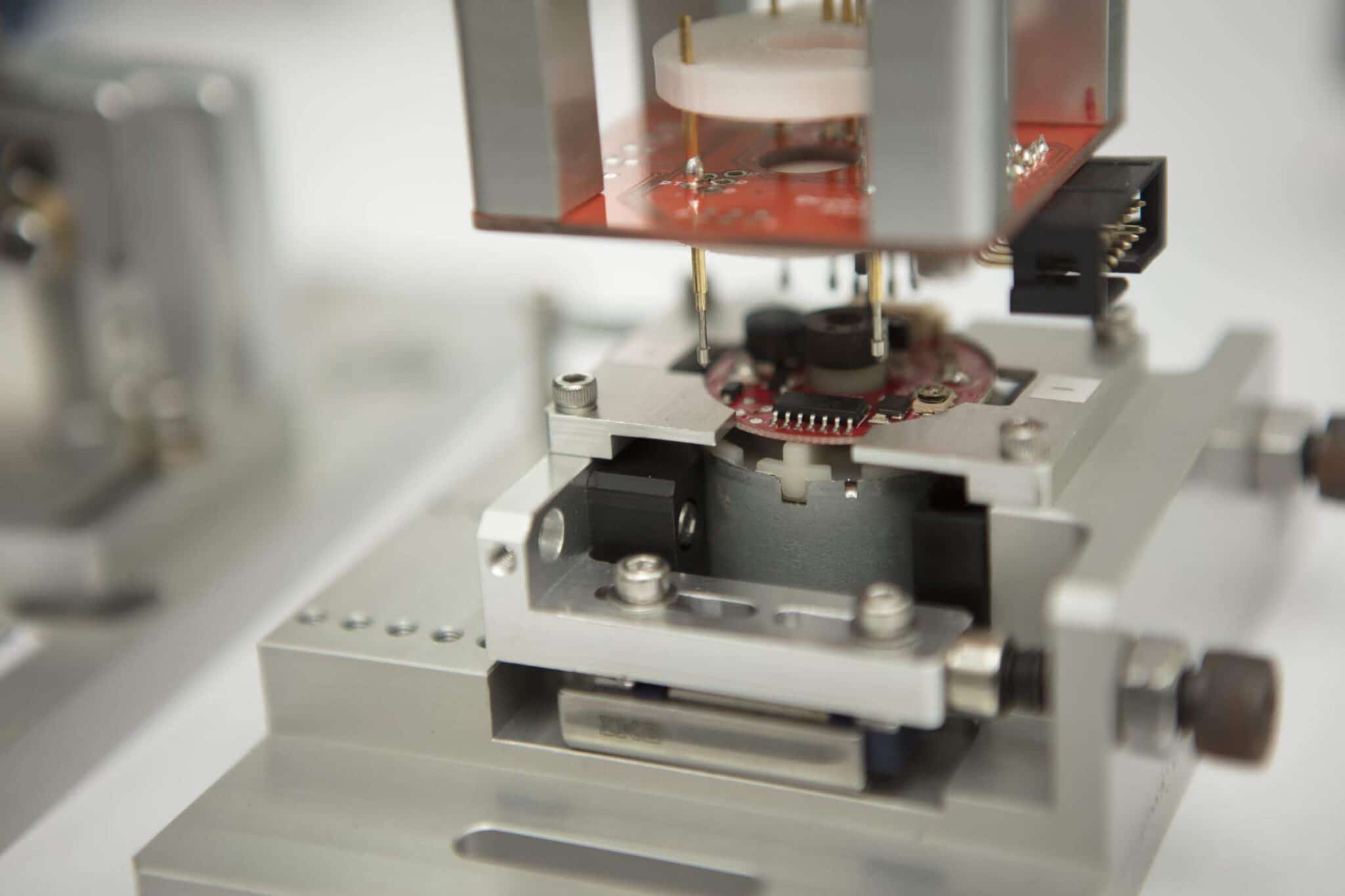 YOUR TRUSTED MECHANISM DESIGN & MANUFACTURING PARTNER
We manage your risk
Precision Microdrives is dedicated to managing your risk, through design, quality, consistency, supply chain management, assembly and mass production.
Discover more
Resources and guides
Discover our product application notes, design guides, news and case studies.
Case studies
Explore our collection of case studies, examples of our products in a range of applications.
Precision Microdrives
Whether you need a motor component or a fully validated and tested complex mechanism – we're here to help.
Find out more about our company.