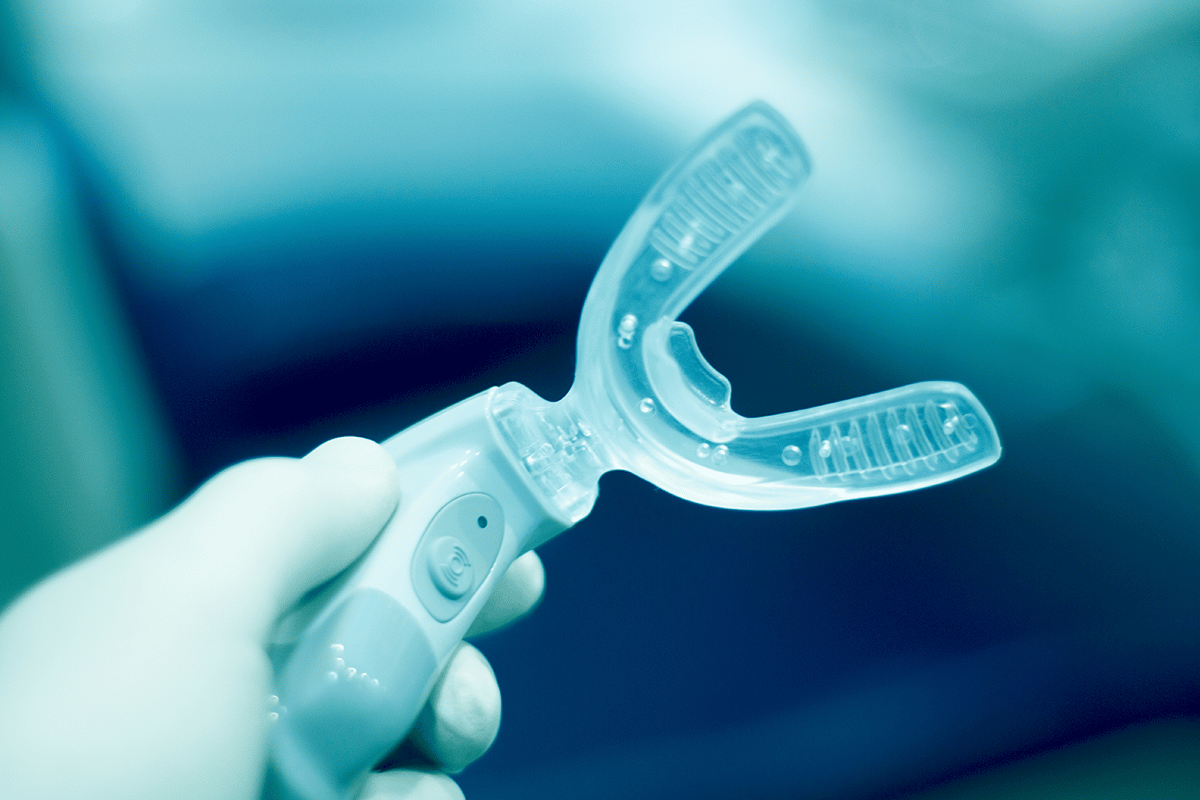 Case study
Orthodontic tooth re-aligning device
Electronic orthodontic tooth re-aligning device designed to be used alongside braces.
Coin vibration motor used to stimulate the movement of the teeth and reduce the time needed in braces.
The customer had a short ramp-up time (10k to 100k motors in three months).
Challenge
Our customer approached us at the end of 2019 when they were looking for a reliable coin vibration motor supplier who could ramp up motor supplies as they were needed.
All the design work had been completed before they contacted us so we were unable to suggest any improvements to the device functionality.
A contract manufacturer (CM) was brought in to manage the project once the device had been fully qualified and signed off.
The delivery times had also been agreed upon with the final customer before the CM came and spoke with us.
Solution
We were able to supply them with a small but reliable coin vibration motor that would drop into the product without the need to redesign any of the housing or the tooling.
Our Hong Kong engineering team managed to expedite the sign-off of the motors and their production in a much shorter time frame than was originally planned.
The demand went from 10k to 100K motors within three months.
Results
The teeth re-alignment device was launched into the dental market as planned and just ahead of the global pandemic. It was extremely well received by both orthodontists and patients, as it reduced the number of in-person visits a patient needed to attend.
PMD was able to supply the CM with the motor volumes they had signed off with the end customer so there was no risk of their production line having to pause due to being short of parts.
Due to our efficiency in getting this device to market, they have asked us to support them with a new project.
Project scope
Orthodontic vibration tooth moving device used in conjunction with a brace
Our customer reached out to us at the end of 2019 with the design for a new orthodontic tooth re-alignment device designed to be used for five minutes a day, in conjunction with a brace. The aim of the device was to help stimulate the relocation/re-alignment of the teeth and reduce the discomfort to the user. It would also reduce the length of time a brace would need to be worn, speed up treatment times and reduce the number of in-person appointments needed.
Through the discussions we had with the customer we discovered that the design work had been carried out by a small design firm and then handed over to our customer, the Contract Manufacturer (CM). The CM was only responsible for getting the device into full production and ensuring it was launched on the scheduled date.
The device was already in production in China but the end customer was experiencing quality and supply issues with their current CM. This meant they were looking for a second source supplier and it also explained why our customer had been onboarded just as the device was about to go into full production.
The CM had also committed to an agreed monthly volume with the end customer which was signed off quite late in the project, just before we were planning to ramp up production. Fortunately, we were able to expedite their signed-off order and the subsequent production needs to meet their deadline. Our team managed to turn around 5x their originally agreed annual supply within just three months.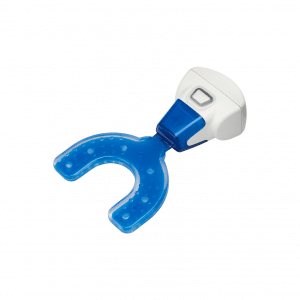 STAGE 1
Designing for application
Our customer was looking for a small but powerful and reliable coin vibration motor that could be dropped into the device without the need for any changes to the design.
All the device design work had been completed and signed off before they approached us so we were unable to make any suggestions on how to improve any of its functionality.
It transpired that they had been working with samples from another supplier but were experiencing quality and supply issues. This meant they were looking for a new second source supplier.
STAGE 2
Manufacturing and testing
They had a clear specification for the strength of the motor they were looking for and the dimensions of how large it could be due to all the design work having been already completed.
Samples of our recommended Precision Microdrives coin vibration motor was tested to check the performance requirements would be met, including the lifetime to ensure it would be suitable for the device.
Our customer ramped up more quickly than we expected, but we were able to supply them with their motor requirements without causing any delays to the production line.
STAGE 3
Results and relationship
The product has been well received in the dental market especially as people are more open to completing treatment in their own homes and not visiting medical professionals. This was particularly popular during the global pandemic.
We have built a strong relationship with the CM as we have proved we can provide the volume and quality of motors they needed on time and to spec.
We are now their primary supplier as it transpired they were having quality and supply issues with their original supplier.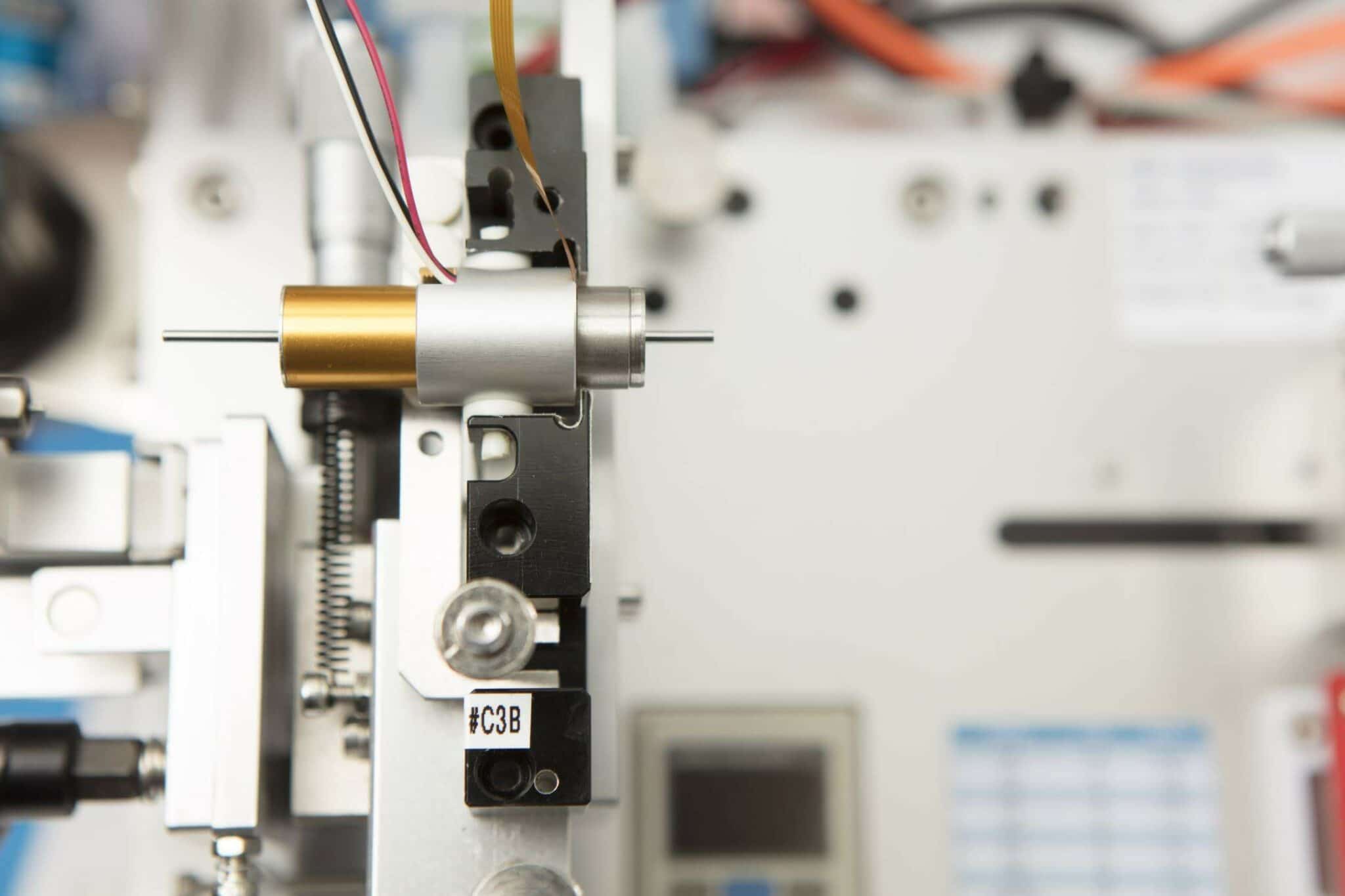 MORE THAN YOUR AVERAGE MOTOR SUPPLIER
We manage your risk
We manage your risk through optimised design and rigorous testing, protecting your application and intellectual property, and fulfilling your performance requirements, whilst reducing your lifecycle costs.
MOTORS & MECHANISMS
Precision products
From off the shelf motor components to fully validated and tested complex mechanisms, choose a motor and mechanism partner you can trust.
Discover more
Resources and guides
Discover our product application notes, design guides, news and case studies
Industries we serve
At Precision Microdrives we design and manufacture customised electric motors and mechanisms across a number of industries.
Precision Microdrives
Whether you need a motor component, or a fully validated and tested complex mechanism – we're here to help.