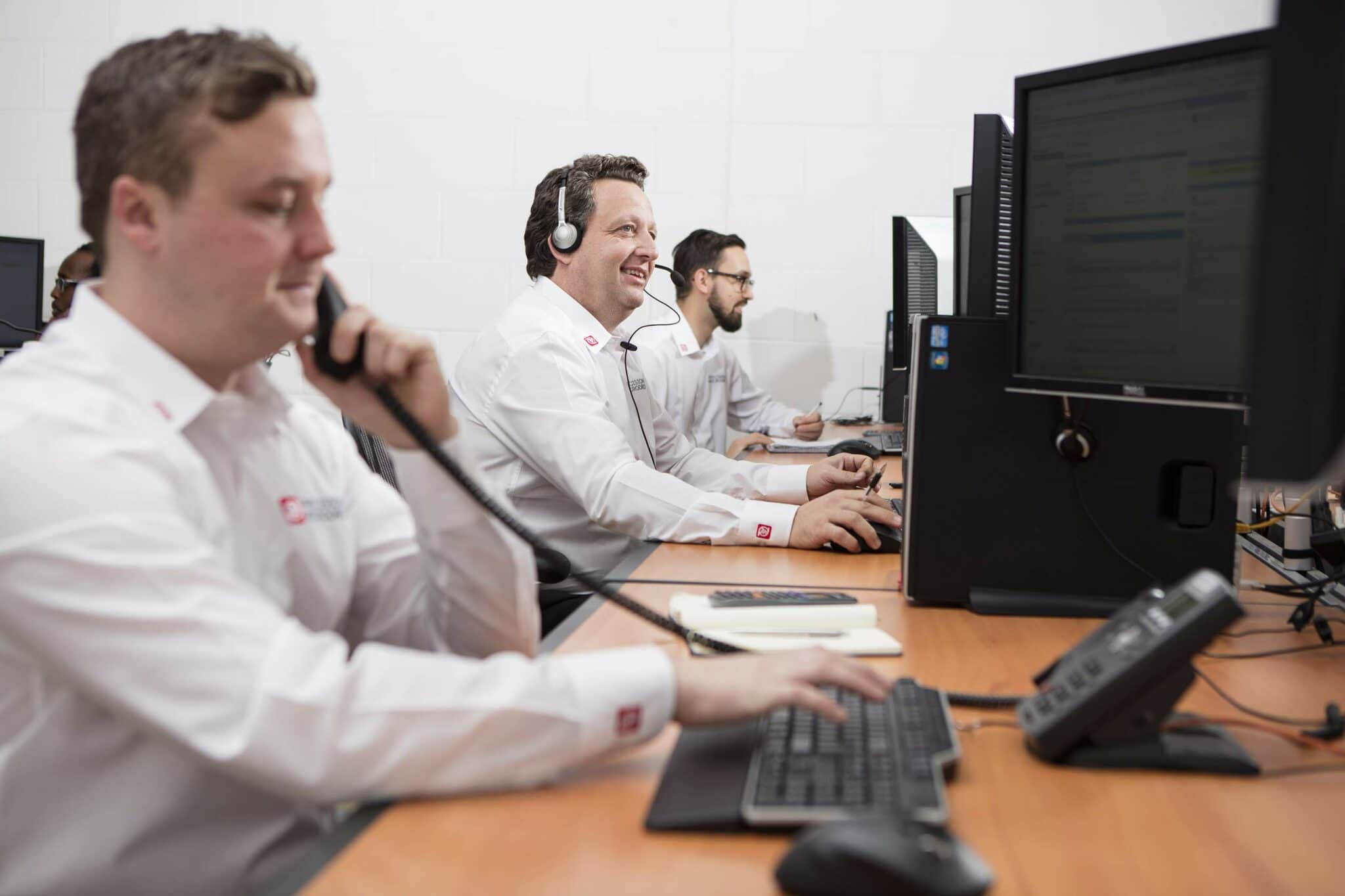 Our team
Working with Precision Microdrives
Precision partnership
Our company culture is built around fostering long-term partnerships building trust and confidence. Value-add engineering through application-specific design.
We strive to have honest, open communication and our vision is to take away the pain of using motors so that you can focus on adding the maximum value to your customers.
Our international, multi-lingual team combines technical expertise with exceptional customer service, and will often deal with you in your native language ensuring there are no cultural misunderstandings. We don't just provide a solution and walk away. You will receive our continued support over the whole project's lifecycle.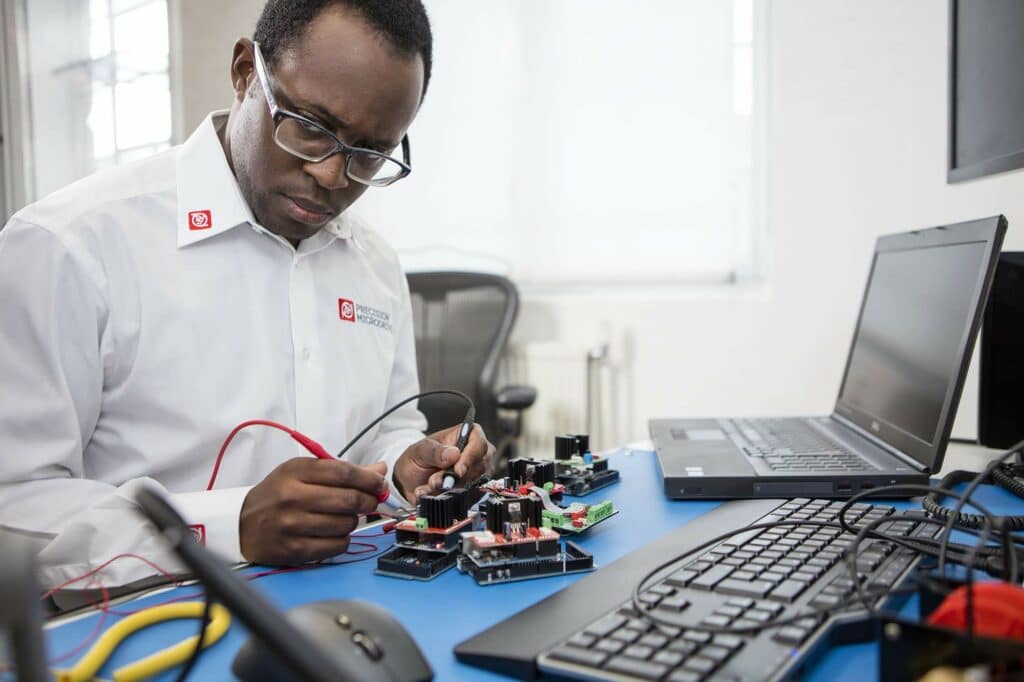 OUR ENGINEERS IN EUROPE:
Design
Enquire and speak to one of our skilled engineers who will work with you to devise a motorised solution and initial samples.
OUR SPECIALIST TEAM WORLDWIDE:
Develop
This phase covers the key areas of Design Validation (DVT), Engineering Validation (EVT), Product Validation (PVT), which includes setting up bespoke production and line testing for repeatability and scaled production.
OUR HONG KONG FACILITY:
Produce
The industrialisation of the project from Start of Production through to Mass Production.
LEADERSHIP TEAM
Precision Microdrives Directors Europe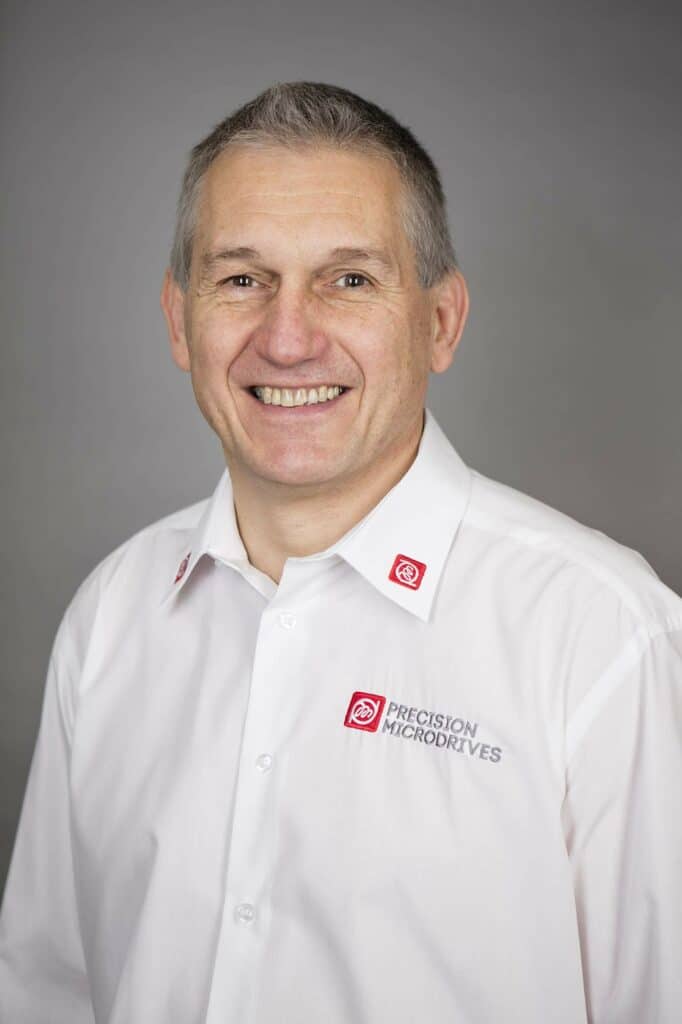 MANAGING DIRECTOR
Nick Burroughs
BSc Physics – Manchester University
MBA – Aston University
Nick joined the Board of PMD in 2017 becoming MD in 2019.
With >25 years experience as a Director of technology businesses and with a background in design and manufacturing, he specialises in high growth scenarios.
In his spare time he is rugby coach and avid sailor.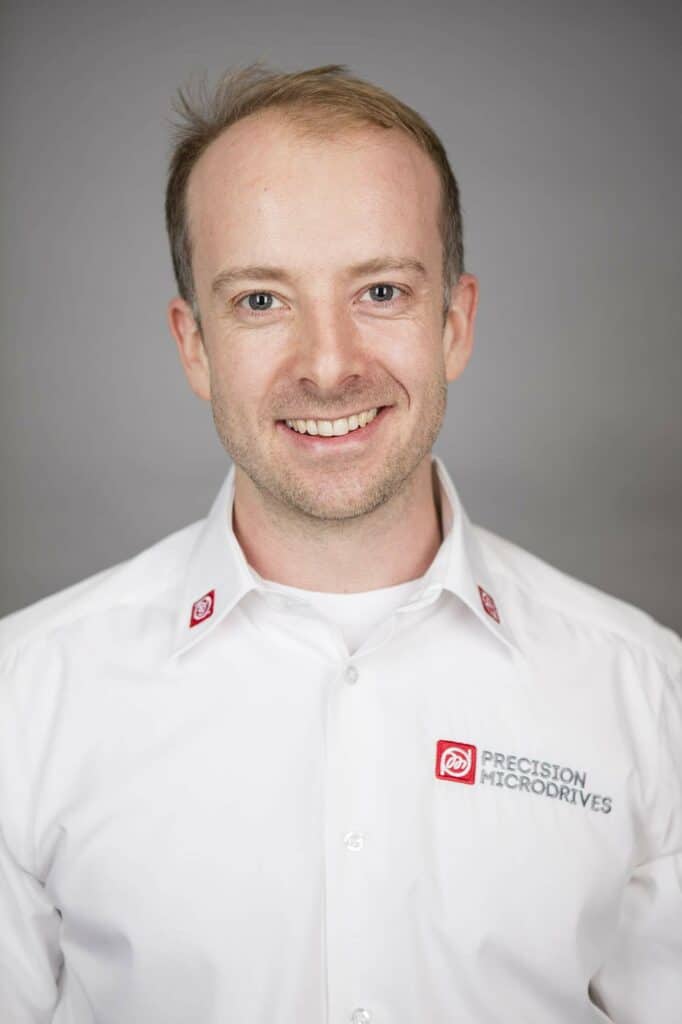 TECHNICAL MARKETING DIRECTOR
Thomas Arundel
MEng Electronic Engineering Imperial College
Tom co-founded PMD in 2004 and has been instrumental in mapping its strategy, defining the market opportunity, and messaging.
A serial entrepreneur, he works in the business 3~4 days a week.
At the weekends, you can find Tom e-foiling with his family, powered obviously, by a brushless DC motor!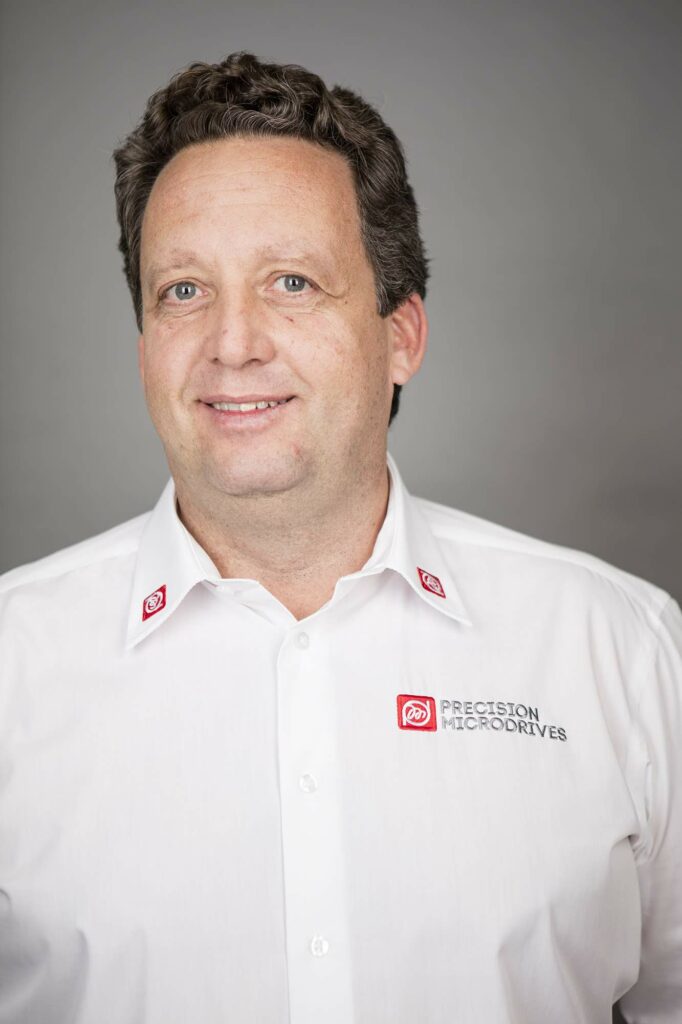 SALES DIRECTOR
Alexander Castel
B. Business University of Technology, Sydney
Alexander joined PMD in 2017. He has >25 years experience in international OEM and B2B engineering sales & marketing.
An advocate of customer / supplier partnerships he has been instrumental in developing PMD's sales pipeline.
In his spare time he's a family man, keen sailor and skier.
Precision Microdrives Directors Asia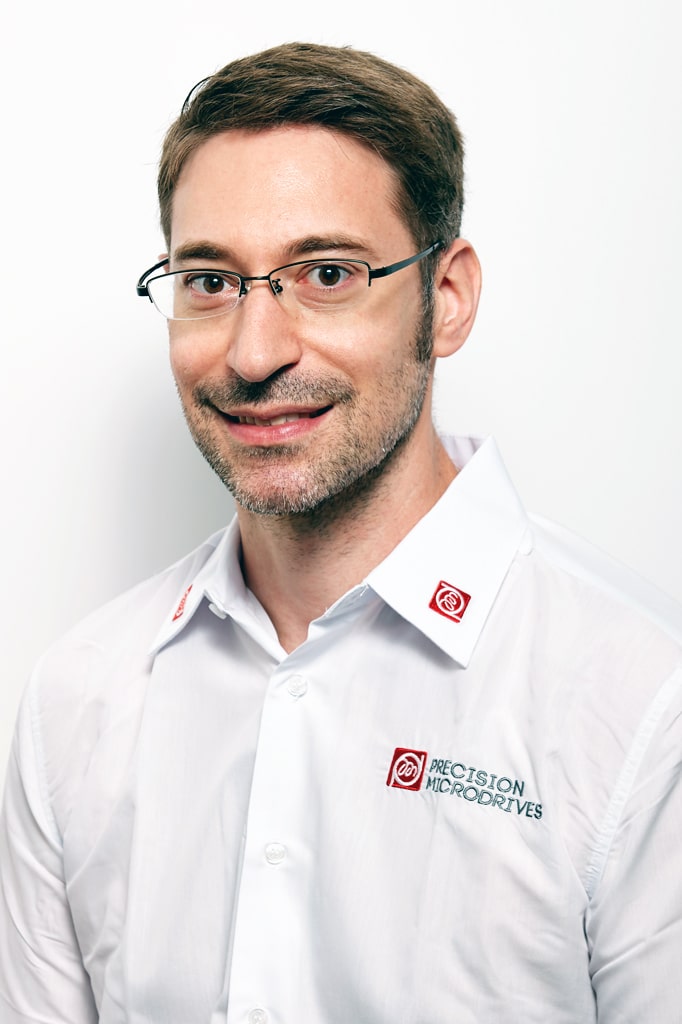 TECHNICAL DIRECTOR
Jacques Pronchery
MEng Mechanical Engineering, Imperial College

Jacques joined PMDE in 2013. He leads a team of dedicated engineers who design and validate all our products.
He has championed the product development process within PMD.
When he is not working, he enjoys spending time with his family.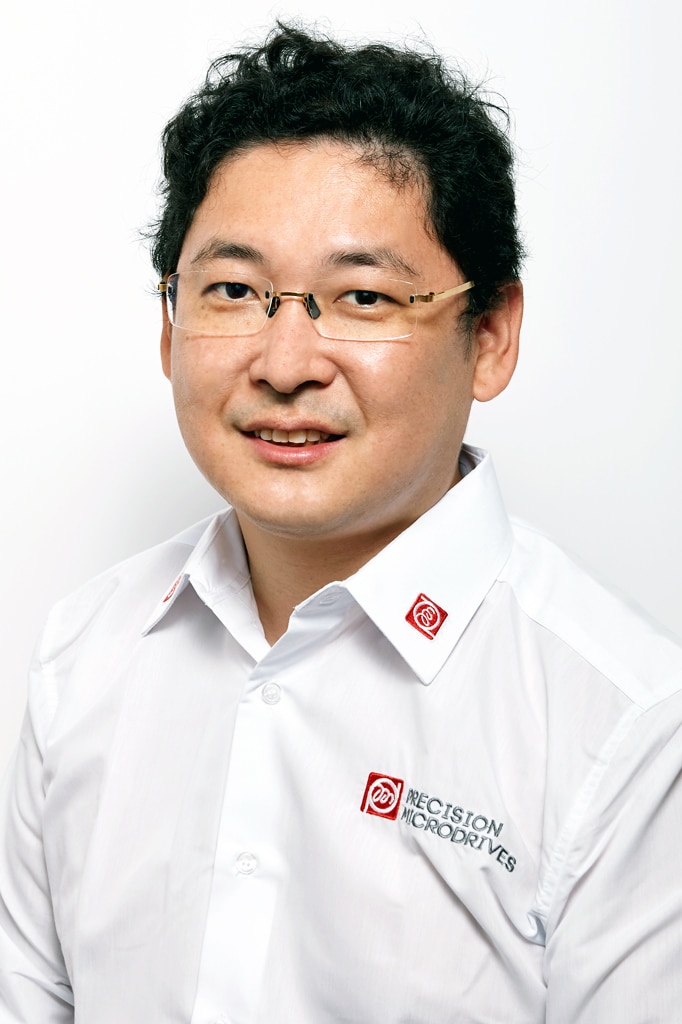 OPERATIONS & QUALITY DIRECTOR
Tsuyoshi Kihara
MEng Mechanical Engineering, Imperial College

Tsuyoshi co-founded PMD in 2004 and focused on the operational side – building the systems and controls to ensure we deliver both our products and our quality commitments.

He enjoys ice / roller hockey, is a wakeboarding enthusiast, and enjoys spending time with his family.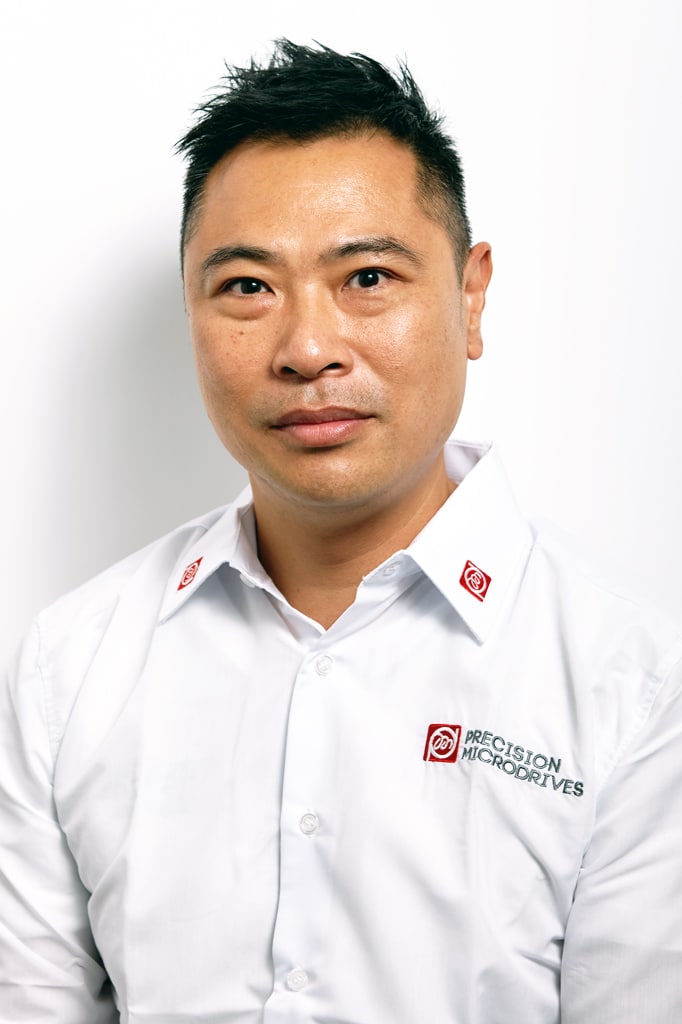 MANUFACTURING DIRECTOR
Raymond Wong
MSc Engineering management, University of Sydney

Raymond joined PMDE in 2019 becoming Manufacturing Director later that year.

With a background in NPI, he has been at the heart of the addition of manufacturing to PMDs capabilities.

He enjoys sports and playing music, his family keeps him very busy during the weekend while being a father of two girls.
Our customers
We're proud to support all customers large and small. Here are a few of our customers that we have designed and manufactured motors and mechanisms for.

CASE STUDIES
Precision Microdrives products are found in a wide range of applications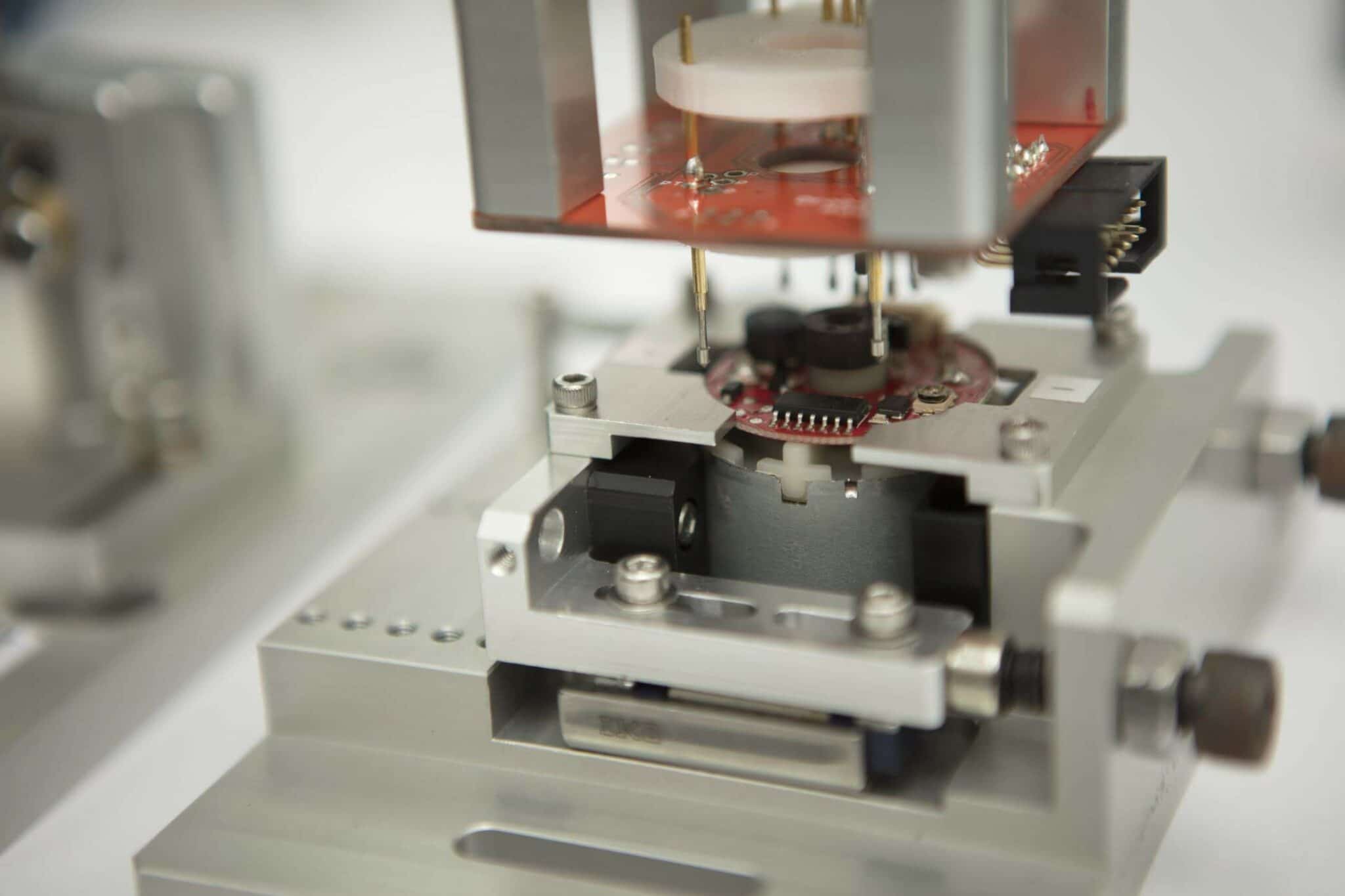 YOUR TRUSTED MECHANISM DESIGN & MANUFACTURING PARTNER
We manage your risk
Precision Microdrives is dedicated to managing your risk, through design, quality, consistency, supply chain management, assembly and mass production.
Discover more
Resources and guides
Discover our product application notes, design guides, news and case studies.
Case studies
Explore our collection of case studies, examples of our products in a range of applications.
Precision Microdrives
Whether you need a motor component, or a fully validated and tested complex mechanism – we're here to help. Find out more about our company.