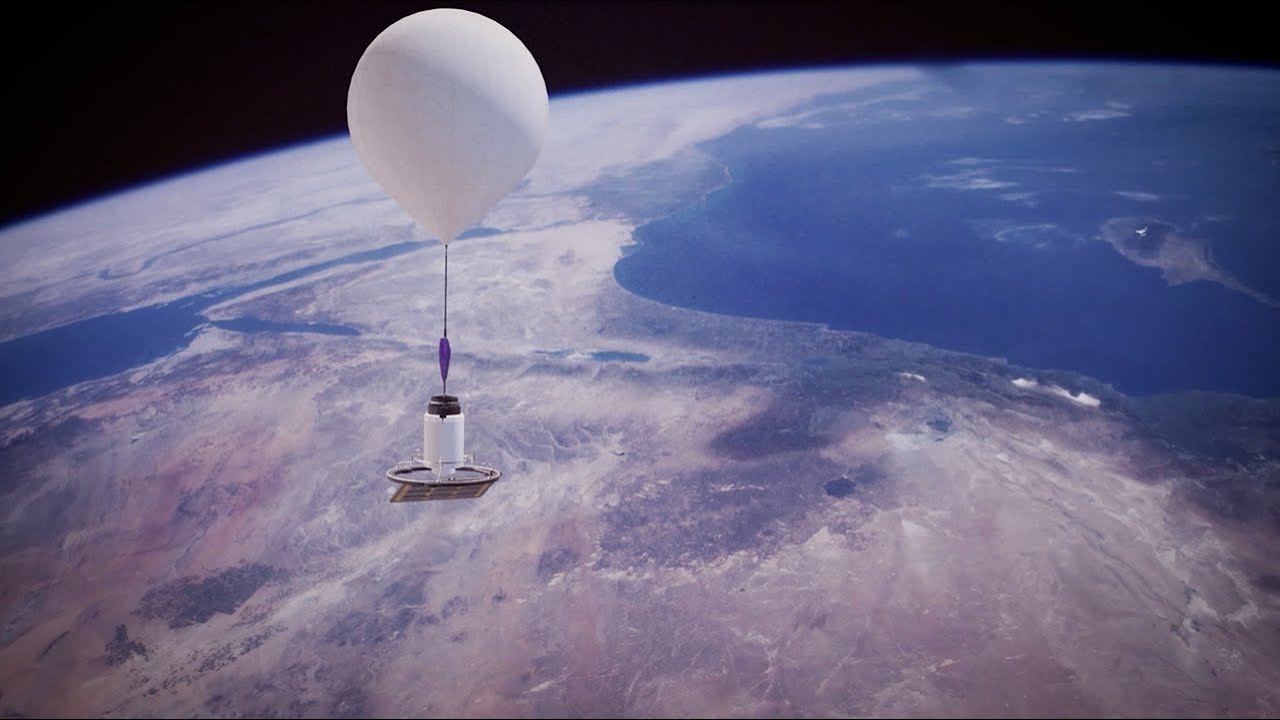 Case study
Weather balloon measurement lab
Single use weather balloon Instrument platform.
DC motor to drive atmospheric sampling pump.

Digital PID PCB back-pack to deliver highly cost-effective servo motor.
Challenge
A single-use measurement lab attached to weather balloons, required a highly accurate, but cost effective DC motor to drive an air sampling pump.
Speed controlled motor needed to remain accurate to within 1% of set speed, over a wide range of operating loads.
High volume production.
Lower price tag.
Solution
A digital PID motor controller was added to turn a mass produced brushed motor, into a cost-effective precision servo.
The controller sampled and controlled motor speed and current, and provided a status interface to the rest of the customer's application.
Results
The resulting controller stabilised the speed within 0.4% over a range of 0 ~ 6 mNM of torque – surpassing initial target specs.
A connector also provided real-time motor parameters to the lab's host controller.
Project scope
High volumes of low-cost reliable single-use motors
Weather balloons are used to perform all kinds of experiments in the atmosphere.
The balloon is filled with enough helium to reach the target atmospheric layer, and carries underneath it a small radio-controlled measurement lab. Our customer had been contracted to build a large volume of single use balloons and measurement labs which would be too difficult to recover after the experiments had been concluded.
The measurement lab sampled air at different altitudes, and needed a motor to drive a pump at a constant speed, irrespective of different pressure loads.
Our solution was to upgrade a suitable DC motor with a cost effective digital PID controller.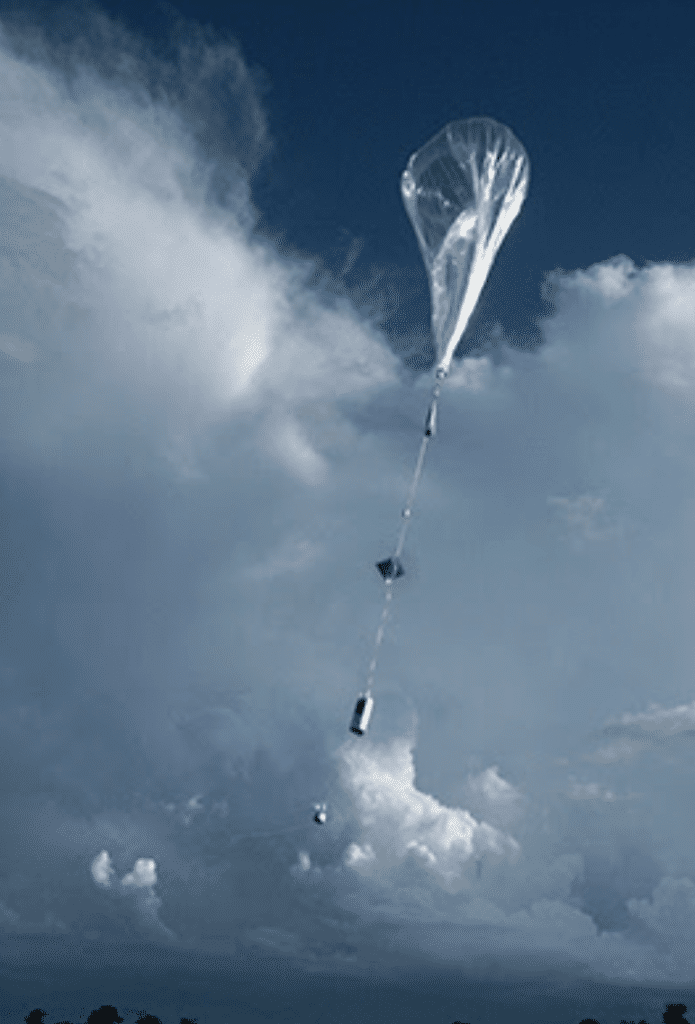 ---
STAGE 1
Testing the prototype
The single-use measurement lab was a cut-down version of a much more expensive multi-use platform, which had used a Swiss servo motor to drive a pump.
They needed a reliable single-use motor at high volumes, and at a fraction of the cost.
Initially prototyping was based on an tape-deck analogue servo controller to quickly prove the concept.
The analogue servo controller was unsuitable for mass production due to poor availability and insufficient control loop performance.
Next steps were to use the prototype as a basis to develop a full specification.
STAGE 2
Designing for application
Having characterised the prototype motor on our dynamometers, we designed the final part around a 32mm frame DC motor, and optimised the magnetic circuit and windings for 4 mNM torque @ 2500 rpm.
We then designed a digital PID controller PCB back-pack for the motor, and extended the motor shaft into the controller enclosure.
The controller was based around a microcontroller sampling motor speed and motor current, which adjusted the drive voltage accordingly.
We designed an injection moulded enclosure for the controller to protect it.
STAGE 3
Precision manufacturing
The finalised controller stabilised the speed within 0.4% over a range of 0 ~ 6 mNM of torque.
We added a connector which provided real-time motor parameters to the lab's host controller.
We utilised this interface in combination with an end-of-line tester to guarantee that each motor would meet the target specifications.
Our dedication to quality consistency, and focus on designing to a high standard from the start, has kept this part in production for nearly 9 years without any need for engineering changes.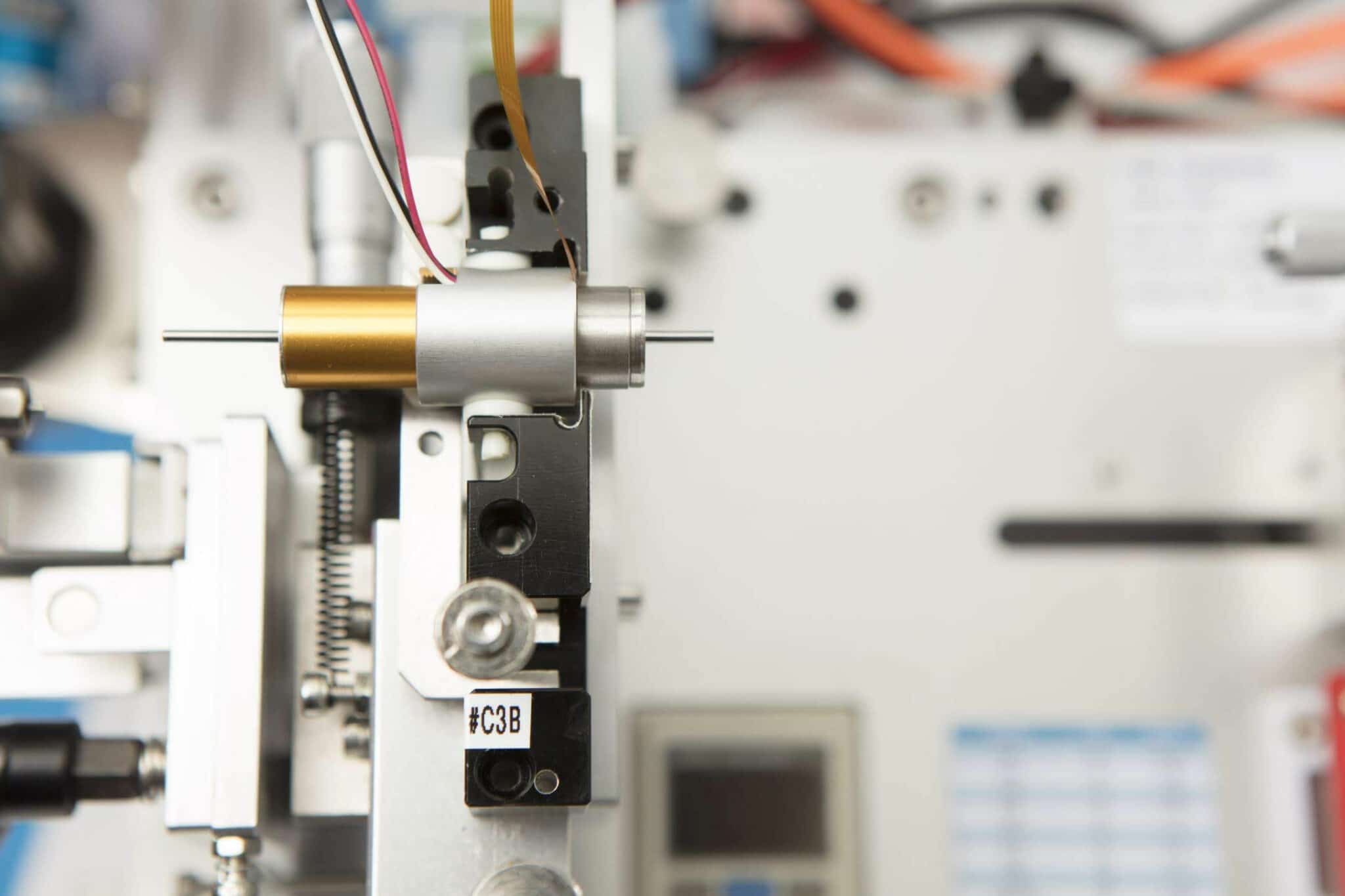 MORE THAN YOUR AVERAGE MOTOR SUPPLIER
We manage your risk
We manage your risk through optimised design and rigorous testing, protecting your application and intellectual property, and fulfilling your performance requirements, whilst reducing your lifecycle costs.
Discover more
Resources and guides
Discover our product application notes, design guides, news and case studies
Industries we serve
At Precision Microdrives we design and manufacture customised electric motors and mechanisms across a number of industries.
About PMD
Whether you need a motor component, or a fully validated and tested complex mechanism – we're here to help.