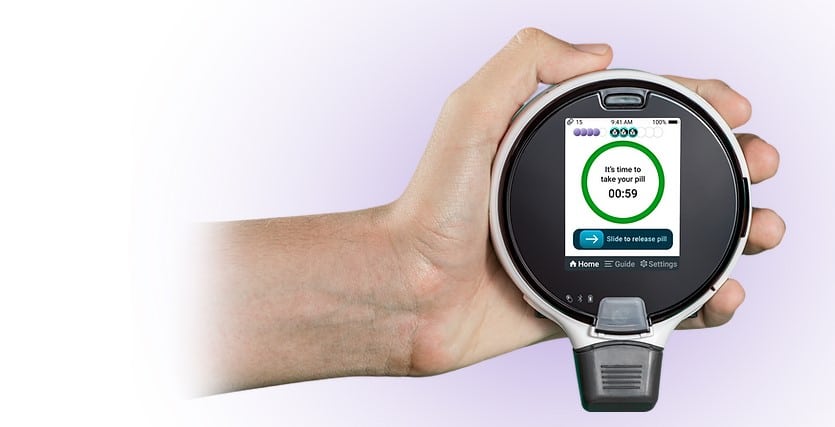 Case study
Digital medication management device
Innovative digital medication management device, designed for patients with chronic diseases.
15mm gearmotor solution to ensure precise doses were dispensed to the user.
Provided feedback directly to the patient's medical team, when the medication is taken.
Challenge
Our customer developed an innovative digital medication management device, for patients suffering with chronic diseases.
The device dispenses the correct dosage of the controlled drug at the correct time, and allows the patient's care team to remotely monitor them in real-time.
They knew exactly how they wanted the device to work, but they were unsure of the specification they needed.
The gearmotor mechanism needed to be small due to the limited space available in the device, but powerful having over 200mNm of torque.
Solution
Our London and Hong Kong application engineers worked with the customer to produce the correct specification allowing the device to work.
The PMD team designed a three pole, 15mm gear motor with a 10mm long shaft, giving sufficient power for the device whilst not generating too much noise whilst it was in use.
The device went through very strict and rigorous tests, to ensure it dispensed the correct dose, at the correct time, and feeding back to the patient's medical team.
Results
The device launched into the medical market and was extremely well received, by both patients and medical professionals due to its ease of use and ability to track doses.
Due to the positive feedback our customer has received in both their local market and Europe, they are now looking to get the device FDA certified.
Our engineers supported our customer throughout the process, and Precision Microdrives was onboarded for an additional specification for the launch of a new digital medication device.
Project scope
A digital medication management device for chronic disease patients taking controlled drugs, that sends reminders and feedback to their care team.
Our customer asked us to support them with the development of a new, digital, home use medication management device. We had already supported them with designing and manufacturing a hospital version successfully.
The device is designed to be used by patients with chronic diseases, as they can be overwhelmed by their care plans, have little interaction with their medical team between routine visits, and allows them to take ownership over their care. It was also designed to reduce the risk of medication mismanagement, medication abuse or the selling of controlled drugs.
The device displays a reminder, so the patient would take their medication at the correct time and then administers the correct number of pills. It then sends a confirmation to the patient's medical team that the dose has been taken, and allows the patient to report any side effects they may have. The doctor can then review the live data and make any changes to the dosage if required.
The device was rigorously tested, and went through a selection of stringent clinical trials to ensure it would perform as required. This was necessary due to the types of medication it would be administering, and the requirement for it to feedback in real-time to a patient's medical team.
The device was well received in our customer's local market, by both medical professionals and patients, so they are now working to get it FDA certified to allow it to be made available in the USA.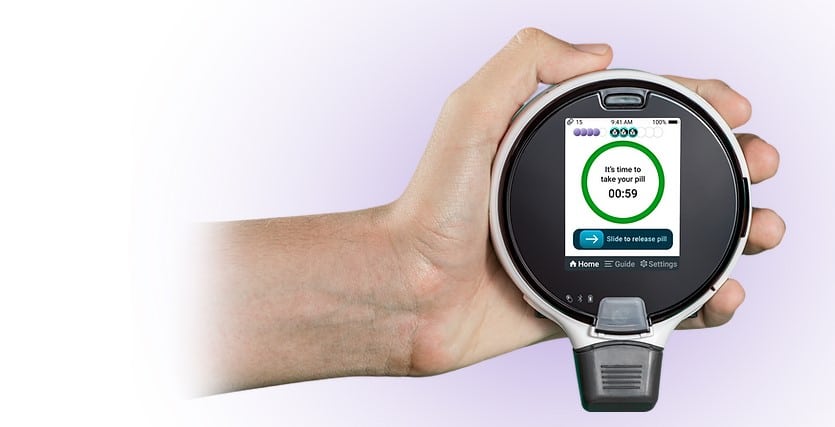 STAGE 1
Designing for application
We worked with our customer's in-house engineering team, to design the specification they needed for the device.
Due to this being the second project we had delivered with them, we had a good understanding of the challenges they were facing, allowing us to develop a solution quickly.
We supported our customer throughout the design process, and our in-depth experience with medical applications enabled us to foresee challenges and develop solutions accordingly.
STAGE 2
Manufacturing and testing
Throughout the joint partnership, PMD was able to ensure that the gearmotor would perform as the customer wanted it to.
Due to the types of medication, the device was going to administer, the device went through very long and stringent clinical trials to ensure that it would perform as expected.
These detailed clinical trials significantly reduced the risk of premature device failure, and errors with timed medication administration. This helped to protect their brand reputation and ensure the device worked as planned.
STAGE 3
Results and relationship
The product was so well received in the customer's local market as well as in Europe, that they are now looking for FDA Class III certification.
Our solution allowed the device to pass lengthy medical trials for dosage accuracy, and reporting back to the medical professional as well as complying with all necessary specifications.
The market for digital medication management systems is growing, and we are now engaged in a follow-on project.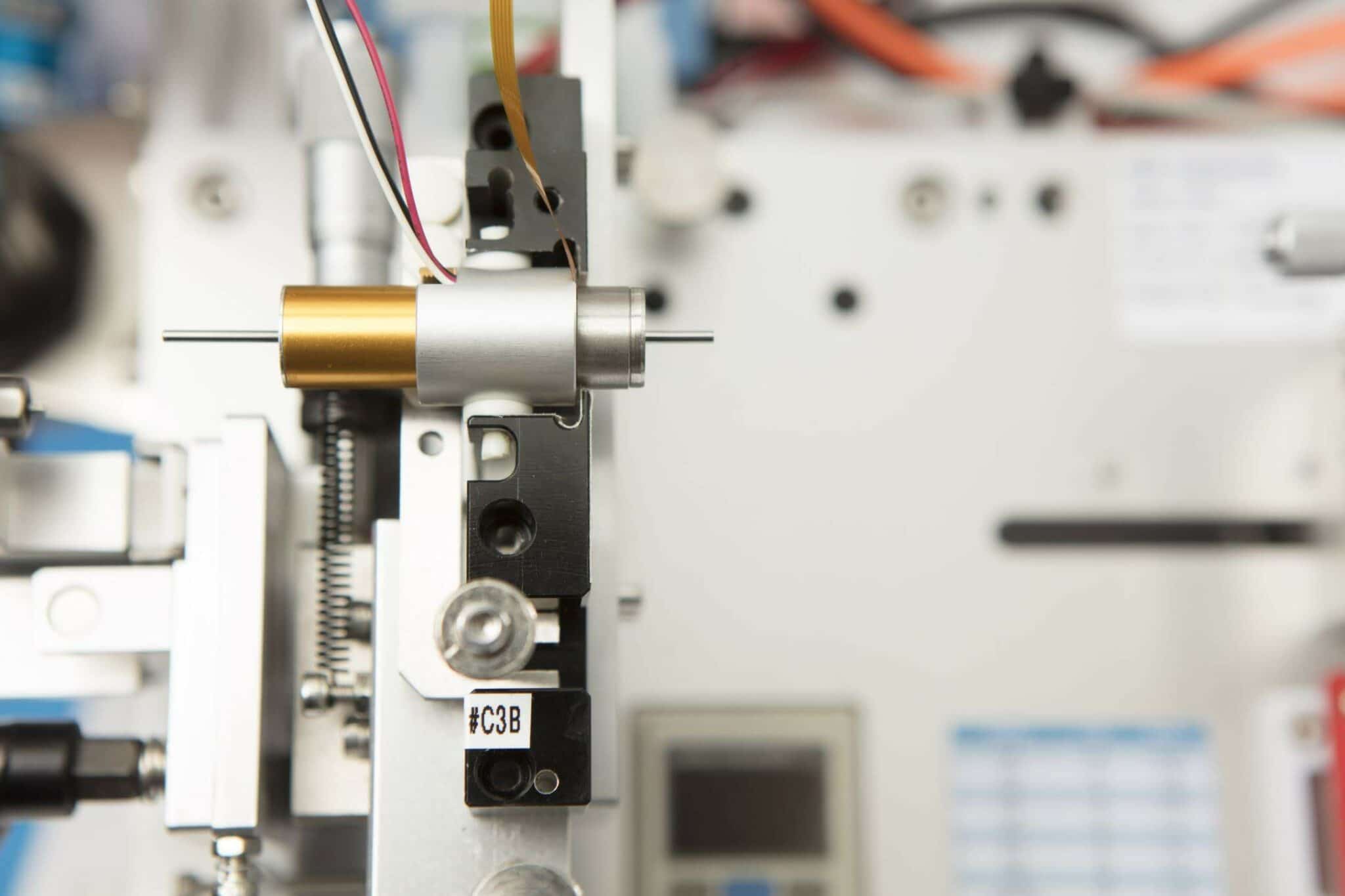 MORE THAN YOUR AVERAGE MOTOR SUPPLIER
We manage your risk
We manage your risk through optimised design and rigorous testing, protecting your application and intellectual property, and fulfilling your performance requirements, whilst reducing your lifecycle costs.
Discover more
Resources and guides
Discover our product application notes, design guides, news and case studies
Industries we serve
At Precision Microdrives we design and manufacture customised electric motors and mechanisms across a number of industries.
Precision Microdrives
Whether you need a motor component, or a fully validated and tested complex mechanism – we're here to help.