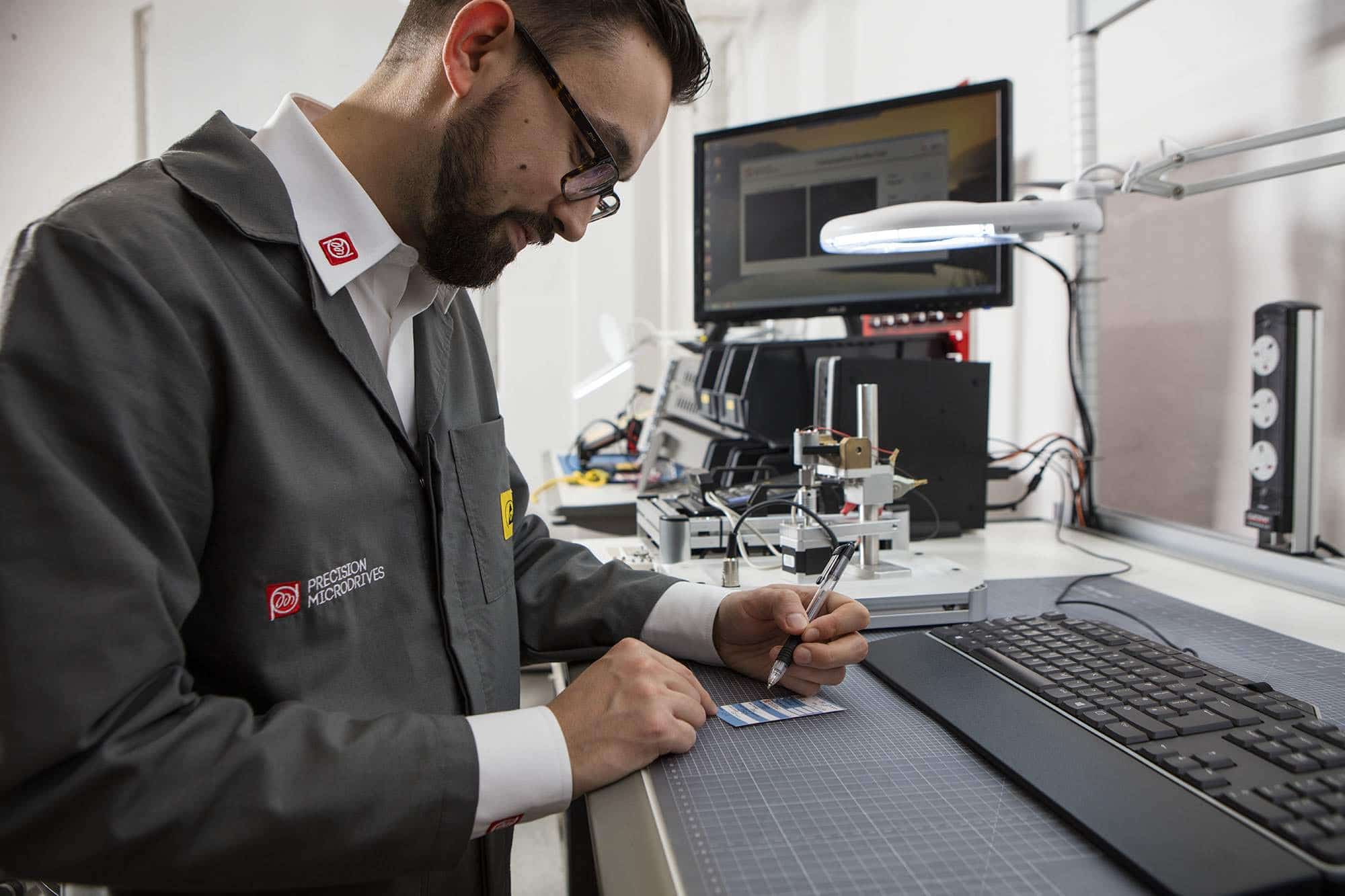 Careers
Working with Precision Microdrives
Our mission is simple
We want to turn complex motor problems into reliable and consistent solutions.
Removing motor impediments with innovative engineering and world-class technology.
It's our motor engineering expertise combined with our commitment to technical diligence that makes Precision Microdrives a trusted design and manufacturing partner. We have built the knowledge, processes, experience and infrastructure to allow us to overcome the daily and long term manufacturing challenges that come with designing and mass production of miniature motors and mechanisms.
Join the team
From experienced engineers to in-house sales and marketing teams, get in touch with us today to explore opportunities with Precision Microdrives.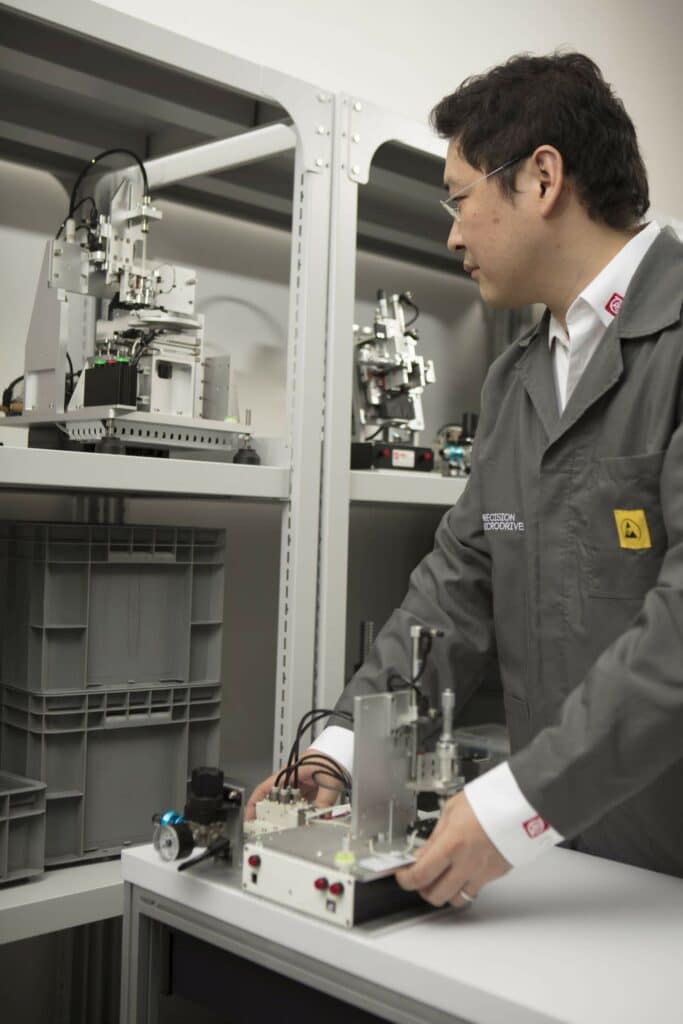 Our engineering vision
It's easy to buy a motor but hard to make it work consistently in end products and applications.
Motor technology is complicated and not properly covered by electronic or mechanical engineering studies.
Founded in 2004 to make sourcing of quality electro-mechanical mechanisms in Asia easier and more reliable for customers with ever-more demanding applications, Precision Microdrives is a motor and mechanism designer and manufacturer customers can trust.
Our business is built on the strong desire to help guide like-minded people through the often complicated process of using a miniature motor in their application.
---
Benefits of working with PMD
Flexi-time home to office
Support, training and development
Small fast- growing company
CURRENT OPPORTUNITIES
Roles with Precision Microdrives
We currently have no open roles, but are always happy to receive CVs.
Discover more
Resources and guides
Discover our product application notes, design guides, news and case studies.
Case studies
Explore our collection of case studies, examples of our products in a range of applications.
Precision Microdrives
Whether you need a motor component, or a fully validated and tested complex mechanism – we're here to help. Find out more about our company.