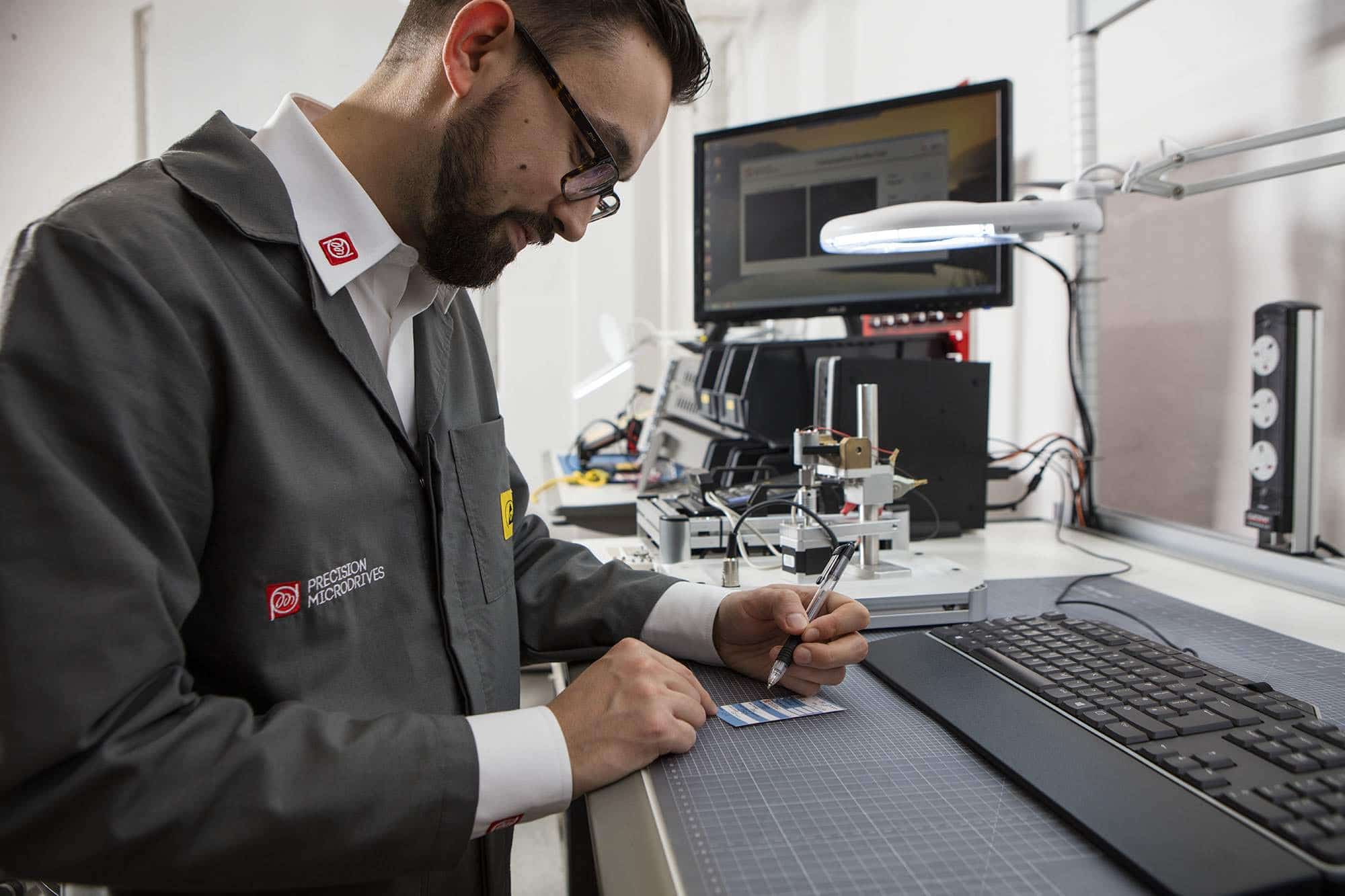 Careers
Working with Precision Microdrives
Our mission is simple
We want to turn complex motor problems into reliable and consistent solutions.
Removing motor impediments with innovative engineering and world-class technology.
It's our motor engineering expertise combined with our commitment to technical diligence that makes Precision Microdrives a trusted design and manufacturing partner. We have built the knowledge, processes, experience and infrastructure to allow us to overcome the daily and long term manufacturing challenges that come with designing and mass production of miniature motors and mechanisms.
Our engineering vision
It's easy to buy a motor but hard to make it work consistently in end products and applications.
Motor technology is complicated and not properly covered by electronic or mechanical engineering studies.
Founded in 2004 to make sourcing of quality electro-mechanical mechanisms in Asia easier and more reliable for customers with ever-more demanding applications, Precision Microdrives is a motor and mechanism designer and manufacturer customers can trust.
Our business is built on the strong desire to help guide like-minded people through the often complicated process of using a miniature motor in their application.
Join the team
We are always looking for good people across all our sites.
From experienced engineers and manufacturing staff, to in-house sales and marketing teams, get in touch with us today to explore opportunities with Precision Microdrives worldwide.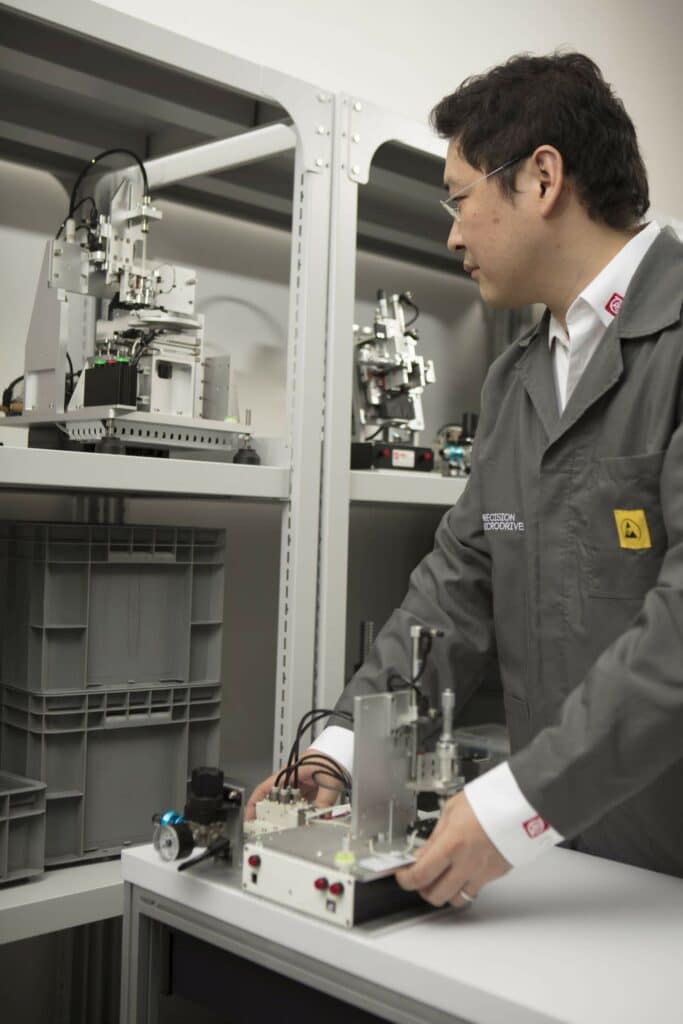 Benefits of working with PMD
Flexi-time home to office
Support, training and development
Small fast-growing company
CURRENT OPPORTUNITIES
Roles with Precision Microdrives
Senior project and design manager
HONG KONG OFFICE
A technical leadership role focused on the development of instrumentation and infrastructure engineering projects, including maintaining existing equipment as well as continuously innovating to develop upgrades and new generation systems, creating a highly dependable testing and manufacturing infrastructure that takes the business forward in its technical advancement objectives.
Extensive experience in engineering development and R&D is a prerequisite for this position along with strong design software skills and the technical ability to self-start and lead others in the creation of complex direct engineering design and development for mechanics, electronics and systems projects.
Senior quality manager
HONG KONG OFFICE
This is a key management role at the centre of what drives PMD's success in delivering quality and dependability in its products.
In charge of the full quality assurance cycle: from managing risk and planning, improving and implementing processes through to ensuring consistent audit readiness and continuous improvement.
This role requires leadership ability in order to build and manage a growing quality team as well as drive progression towards higher standards and working practices as the business transitions to ISO13485 and beyond.
Procurement manager
HONG KONG OFFICE
A strategic level management role leading the business procurement function and team in the management of an established network of electronics component suppliers, focusing on delivering quality, maintaining strategic partnerships and sourcing the best supply opportunities to enable the product development and manufacturing process.
Experience in electronics and electro-mechanical commodity management is essential, combined with full scope procurement leadership ability including teams and policy creation. A key position in the management team with the opportunity to help shape the business at a key time of growth and expansion.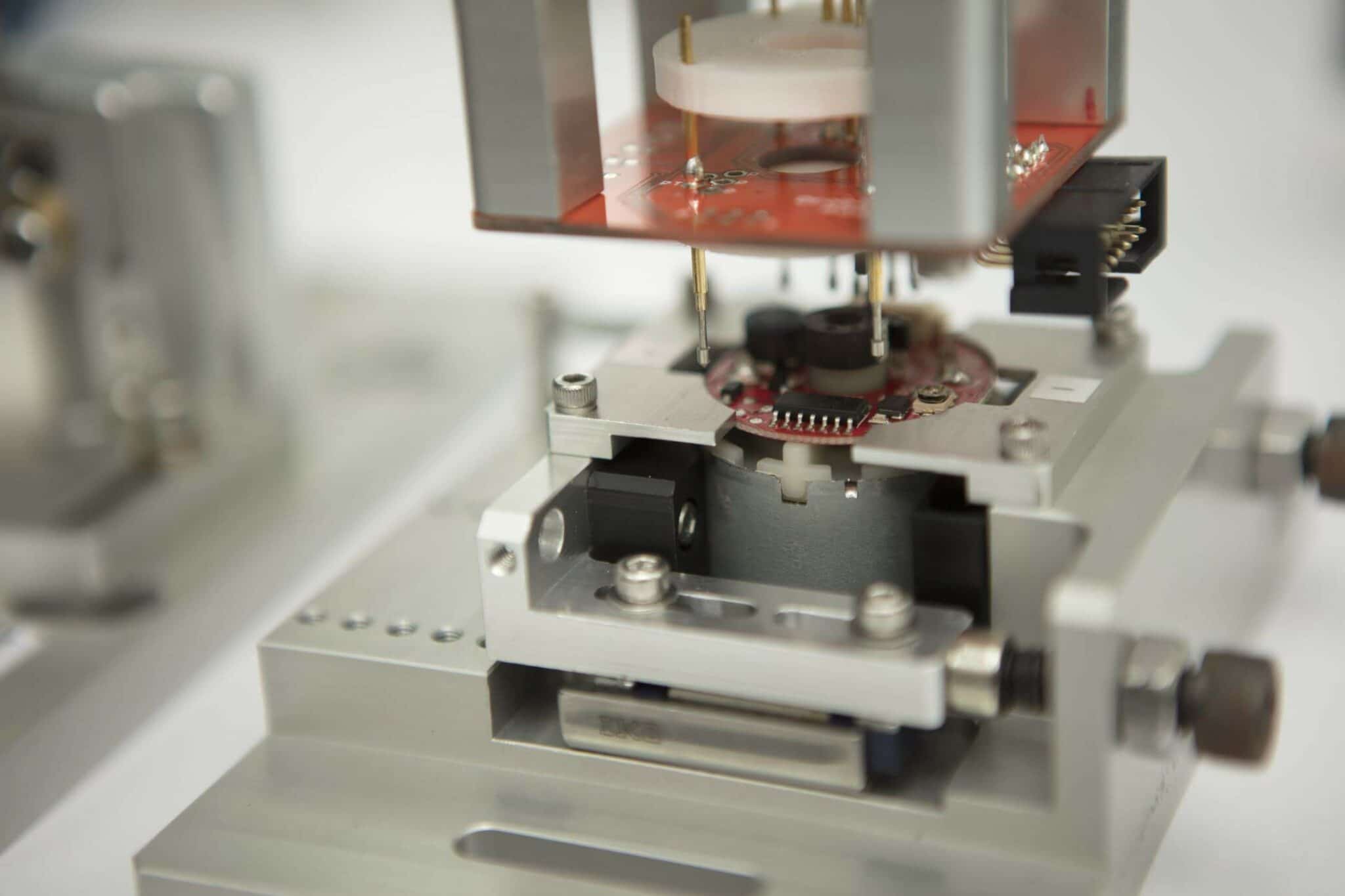 YOUR TRUSTED MECHANISM DESIGN & MANUFACTURING PARTNER
We manage your risk
Precision Microdrives is dedicated to managing your risk, through design, quality, consistency, supply chain management, assembly and mass production.
Discover more
Resources and guides
Discover our product application notes, design guides, news and case studies.
Case studies
Explore our collection of case studies, examples of our products in a range of applications.
Precision Microdrives
Whether you need a motor component, or a fully validated and tested complex mechanism – we're here to help. Find out more about our company.