Case study
Gas sampling equipment
Handheld aerosol sampling instrument for the petrochemical industry.
ATEX certified

Brushless Motor.

Twin shaft with flex encoder, integrated into a grounded metal enclosure.
Challenge
Our customer was designing a battery powered handheld instrument, which used a new and patented technique to analyse levels of airborne hydrocarbons.
With the main market in the petrochemical industry, the instrument was expected to be used in a highly hazardous environment, requiring stringent ATEX certification.
The application required two small air sampling piston pumps to be driven at exactly the same speed but slightly out of phase.
Solution
Unaware that motors could be manufactured with dual shafts, our customer was initially considering two separate motors with a complex controller to deliver a velocity and phase locked motion control.
To us this sounded overly complicated, being experienced of course in the design and manufacture of dual shaft motors.
We designed a dual shaft brushless motor onto which a small pump could be secured at either end. The necessary phase difference would be set by grinding d-flats with appropriate offset into the shaft before the motor was assembled.
The motor assembly contained an integrated encoder to enable precision motion control, and an enclosure which could be grounded to aid ATEX certification.
Results
The 12mm brushless 'in-runner' motor was a good choice for this application because of it's lower inductance and lack of brushes and commutator.
Both of these features enabled ATEX certification to be made far simpler than it would have otherwise have been.

The motor underwent extensive validation and testing using our in house equipment, and was then further validated by external labs with specific ATEX experience.

The customer was able to simplify their motion controller significantly, and order a single part number from us with all the features necessary to ensure reliable, safe and long-life operation.
---
Project scope
Brushless motor solution for ATEX rated gas sampling equipment
In the petrochemical, mining and waste treatment industries, gas based environmental safety checks are a daily routine. Previously, samples had to be captured and sent to a lab for detailed bench-top testing, but in more recent years the technology to analyse gas samples has reduced in size, making instant on-site analysis possible.
Our customer had invented and patented a new sampling and analysis technique which required the air sample to be collected, stored and expelled at a very specific rate. Their initial proposal was to achieve this by driving two pumps from two separate motors, but this created several significant issues.
Firstly, two motors over one would increase the risk of failing ATEX certification. Secondly, trying to control two motors and pumps so precisely would require a precise speed and phase locked loop control technique which was difficult and expensive.
We counter proposed a design based on a single brushless motor which would drive both pumps at the same time, albeit with a phase difference dictated by mechanical features integrated into the motor shaft. The customer very pleased to avoid the complexity of their original design, and we proceeded to test and validate extensively our single brushless motor solution, which later went into mass production.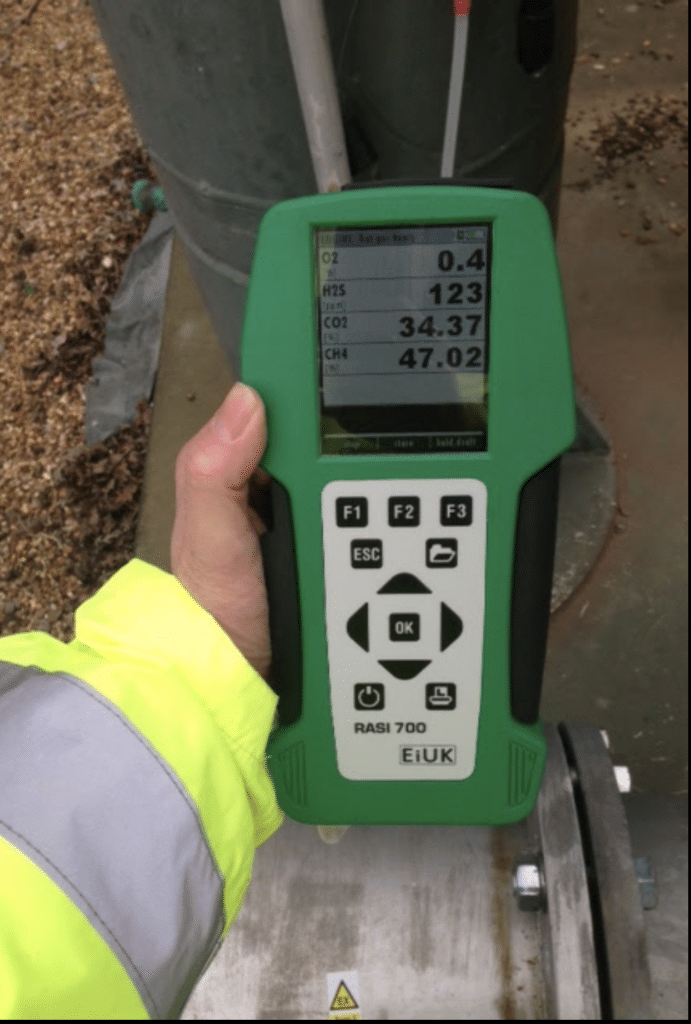 STAGE 1
Initial spec
Naturally these instruments are used in highly hazardous environments, in particular, environments such as landfills, mines and refineries may contain concentrations of explosive gasses.
To remove risks of ignition all equipment must be ATEX certified.
The customer approached us with an initial specification of two motors per unit, synchronised by an complex controller.
Since motors are a major source of ATEX concern a single motor would make certification easier, and control significantly cheaper.
STAGE 2
Reliable design solutions
Our design team suggested a way to drive both pumps with a single motor sandwiched in the middle.
A specific type of brushless motor technology, optimised for low inductance helped significantly with getting ATEX certification for the whole device.
We had to tweak the winding to comply with maximum inductance limits whilst maintaining enough motor torque for the dual pumps.
We also designed an encoder sealed within a grounded metal enclosure, and adopted a ground-plane flex PCB to carry the encoder signals separately from the motor drive signals.
STAGE 3
Validating and manufacturing
The motor underwent extensive validation in order to meet their quality criteria using our bespoke in-house testing equipment.
Further specific ATEX testing was performed out of house as needed.
We utilised processes to ensure ultimate quality control, and product traceability.
We supported the customer with their final device ATEX application, which they were successful in achieving.
Detailed planning, lifecycle management and statistical control processes, enabled us to manage their risk, and deliver on time and to spec.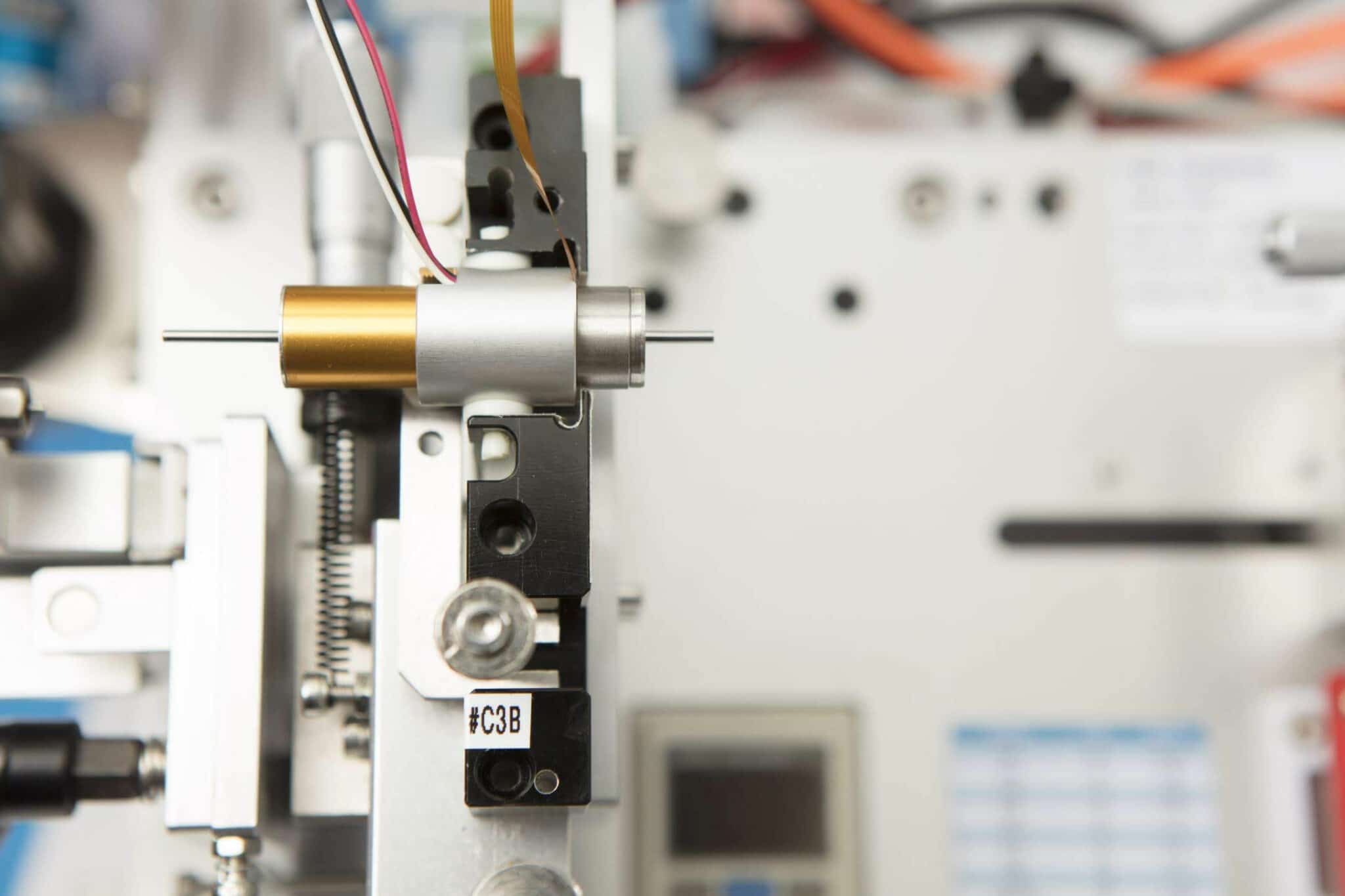 More than your average motor supplier
We manage your risk
We manage your risk through optimised design and rigorous testing, protecting your application and intellectual property, fulfilling your performance requirements, whilst reducing your lifecycle costs.
Discover more
Resources and guides
Discover our product application notes, design guides, news and case studies
Industries we serve
At Precision Microdrives we design and manufacture customised electric motors and mechanisms across a number of industries.
About PMD
Whether you need a motor component, or a fully validated and tested complex mechanism – we're here to help.