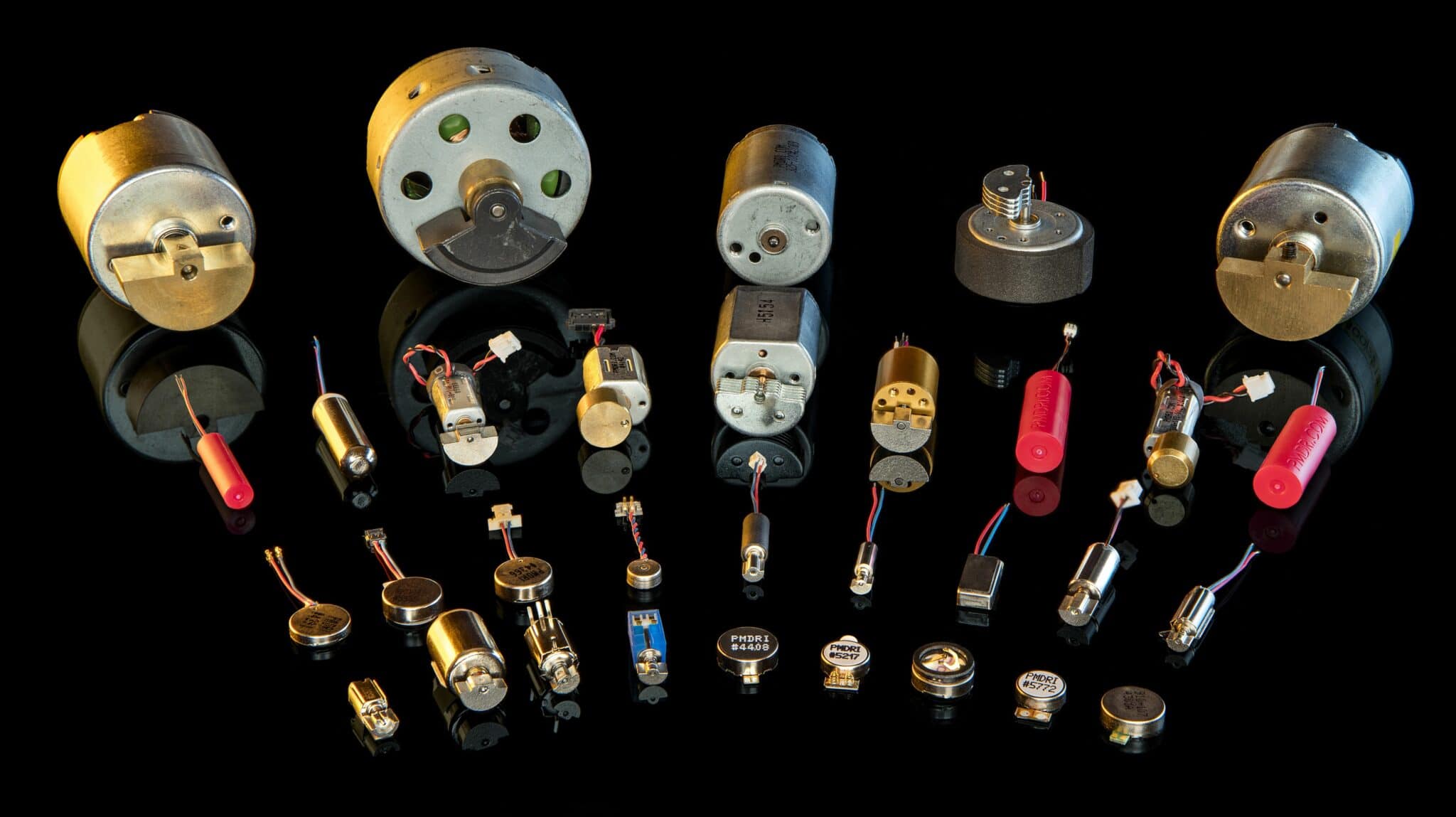 Vibration Motors and Haptic Feedback
Wide range of DC vibration motors with off-the-shelf sampling
Expedite your product development
with miniature vibration motors, mechanisms and haptic feedback technology designed for your application
Trust Precision Microdrives to manage your development and manufacturing risks
Using our proven technology and design process, we engineer cost-effective, multi-volume motor and mechanism solutions you can rely on. Freeing up your engineering resource to expedite your R&D.
Consistent, reliable, quality controls
Managing your engineering risk
Motor products delivered On Time and To Spec
Expedite your product development
Free up your internal resources for more valuable R&D
Design, validation and compliance processes to rely on.
DESIGN SOLUTIONS
Technologies and form factors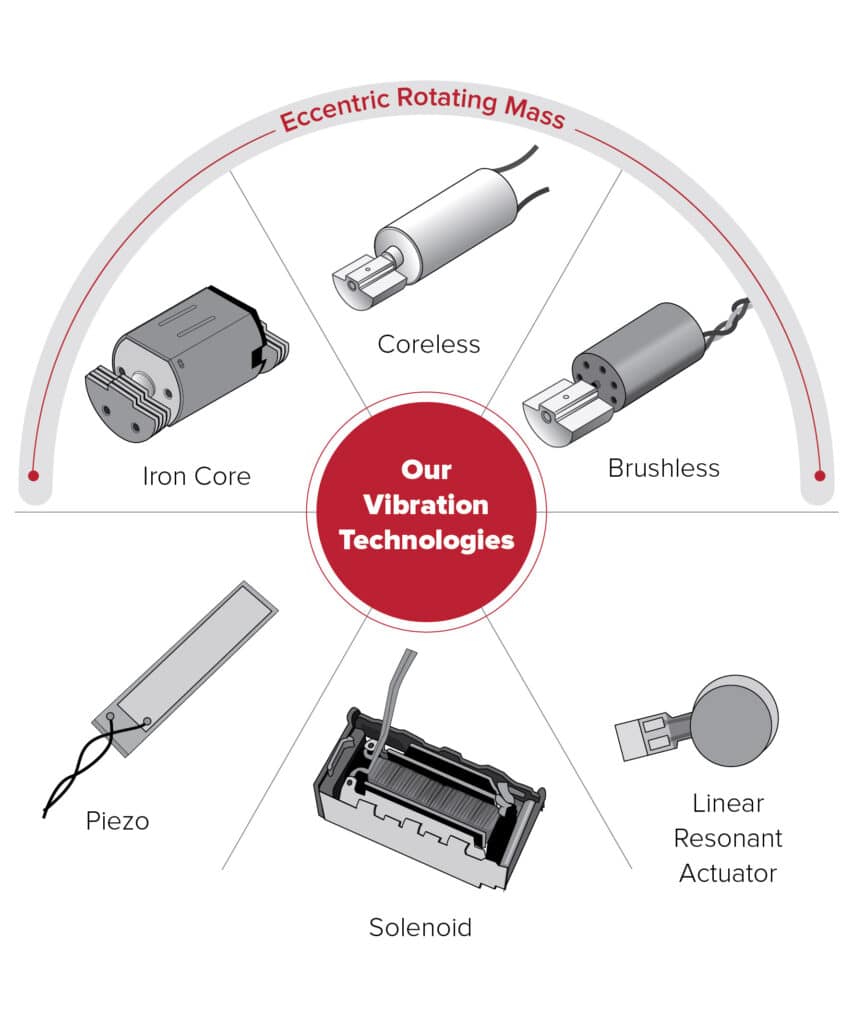 Vibration motor technologies
Our application engineers design vibration and haptic feedback solutions using six distinct motor technologies.
Eccentric Rotating Mass (ERM)
Linear resonant actuators
Solenoid actuators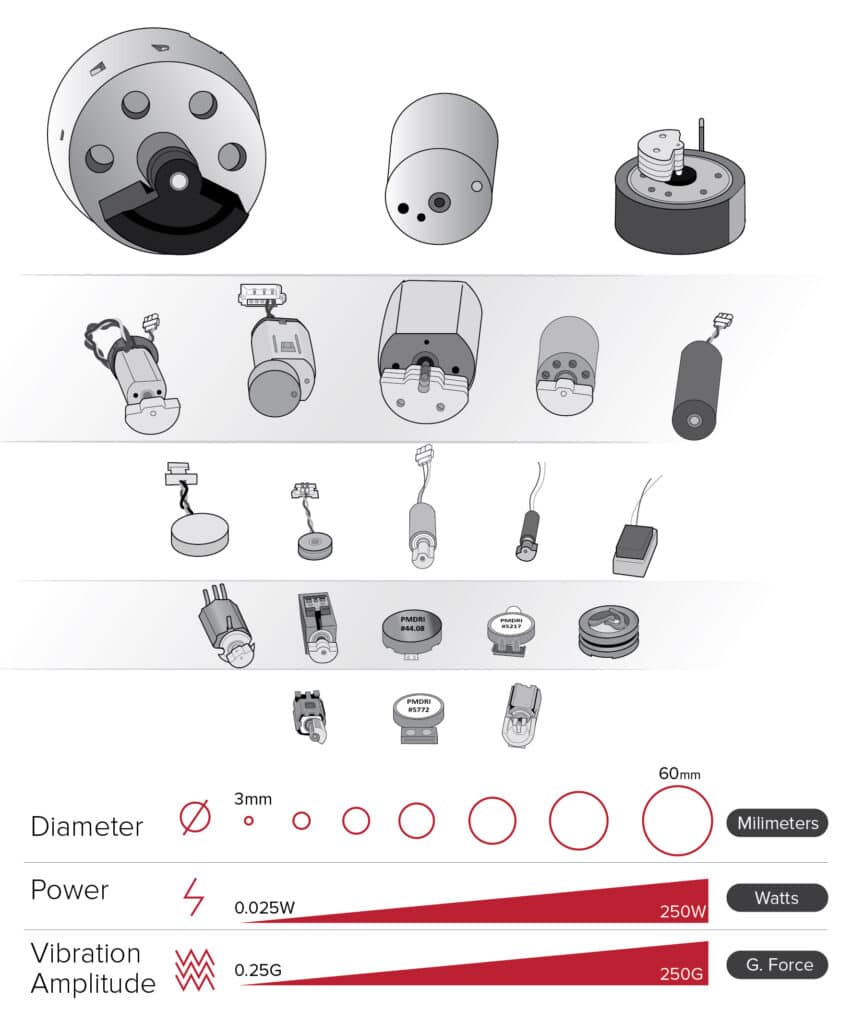 57 stocked motor form factors
We want to help get you developing quickly. So we have many off-the-shelf form factors in a variety of winding configurations available for sample or purchase.
Leaded vibration motors
Through hole PCB vibration motors
SMD reflow vibration motors
Coin and pancake vibration motors
Encapsulated vibration motors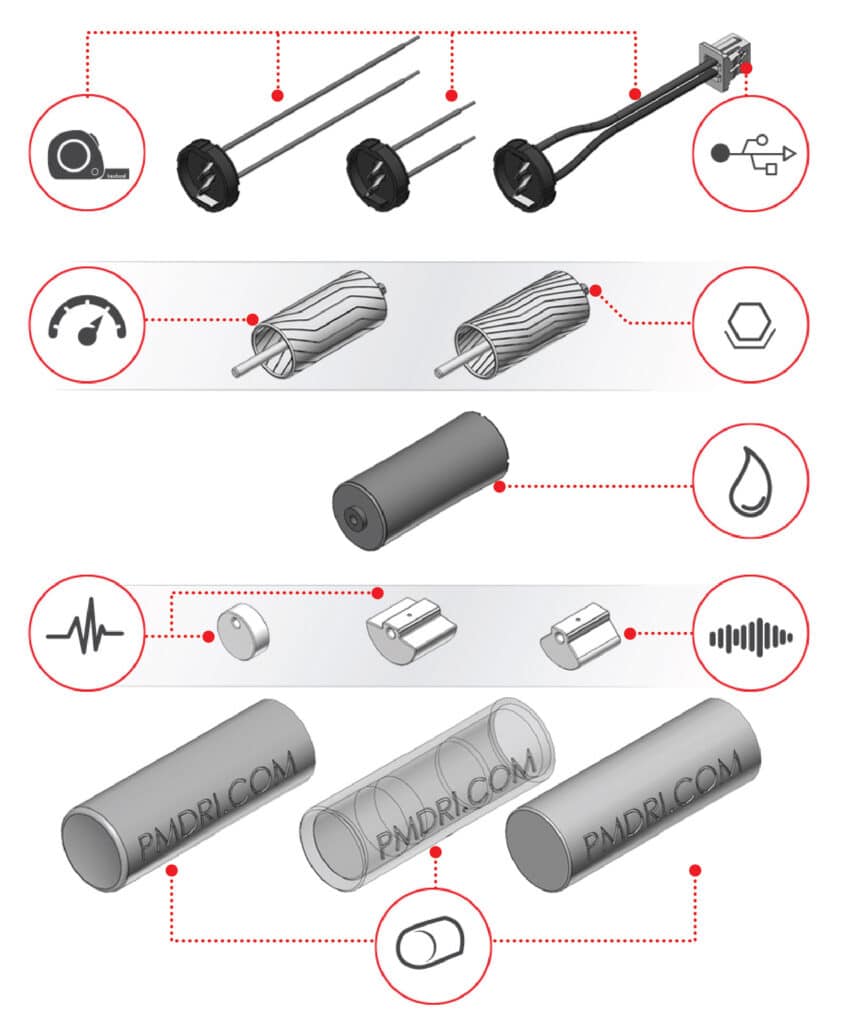 Customisations
Your application is unique so we expect you to want some level of custom features or performance. Work with our application engineers to design the perfect solution.
Lead customisation
Connectors
Brushes and commutator
Bearings and lubricants
Resonant vibration frequencies
Encapsulation
Eccentric mass modification
Winding customisation
Typical vibration motor form factors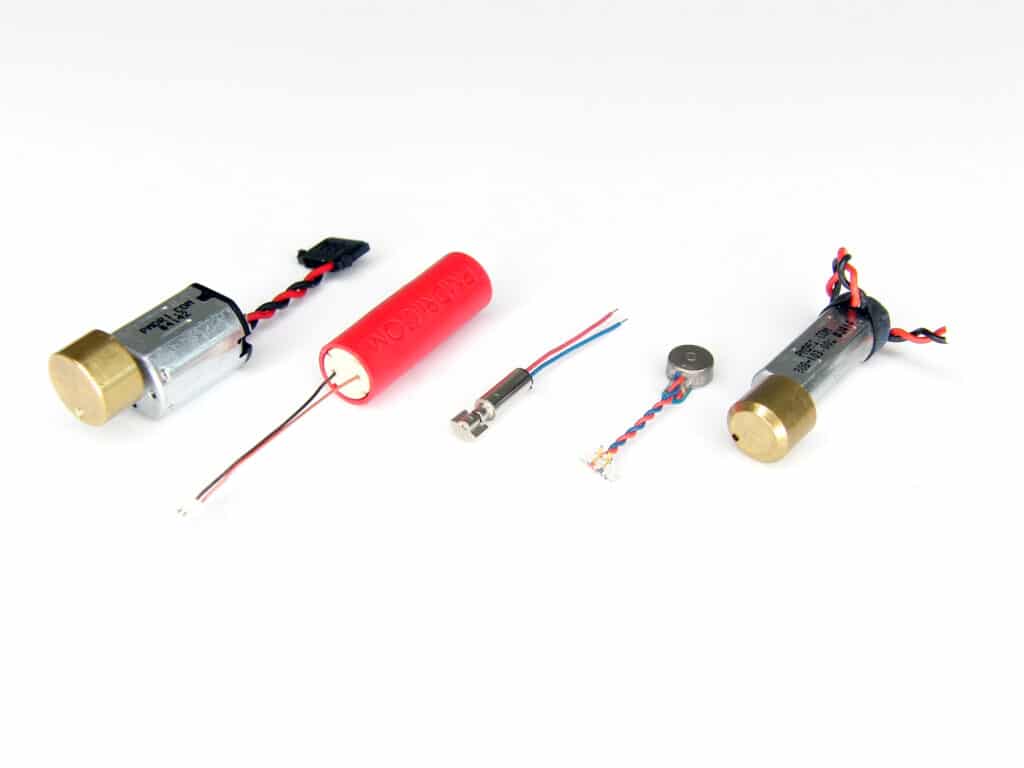 Leaded vibration motors
Most vibration motors come with pre-fitted wires / leads that can be modified to length and fitted with a wide range of connectors.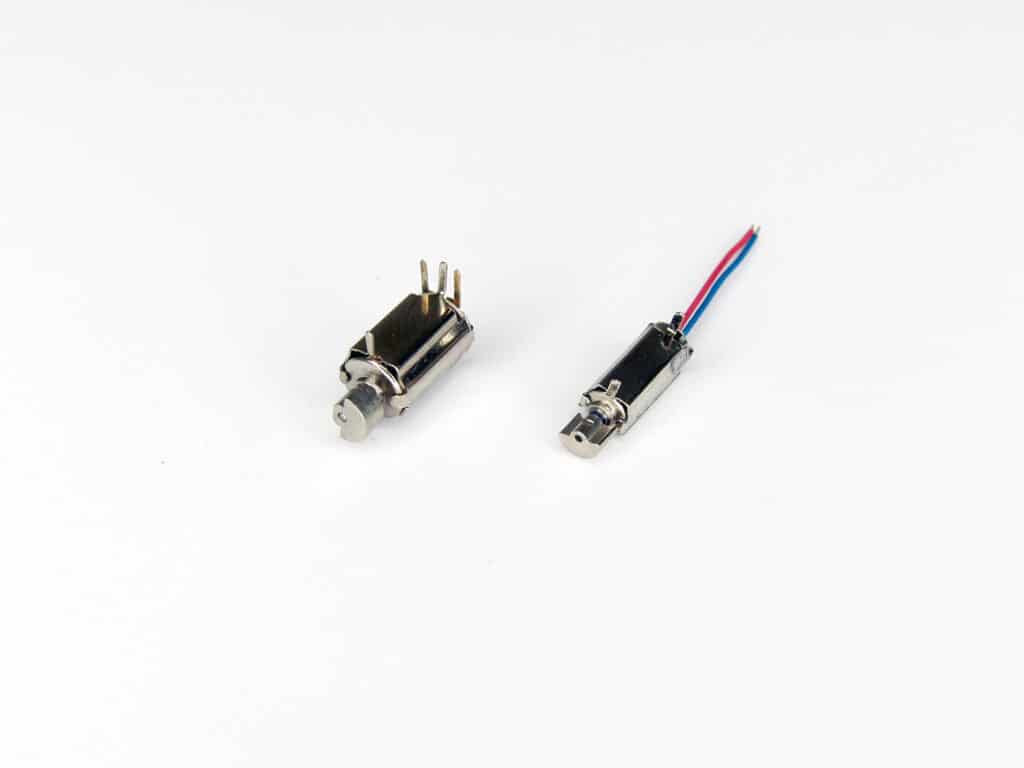 Through hole PCB vibration motors
Some vibration motors can be through-hole PCB mounted, and within this category, we can send power through pins or wires / leads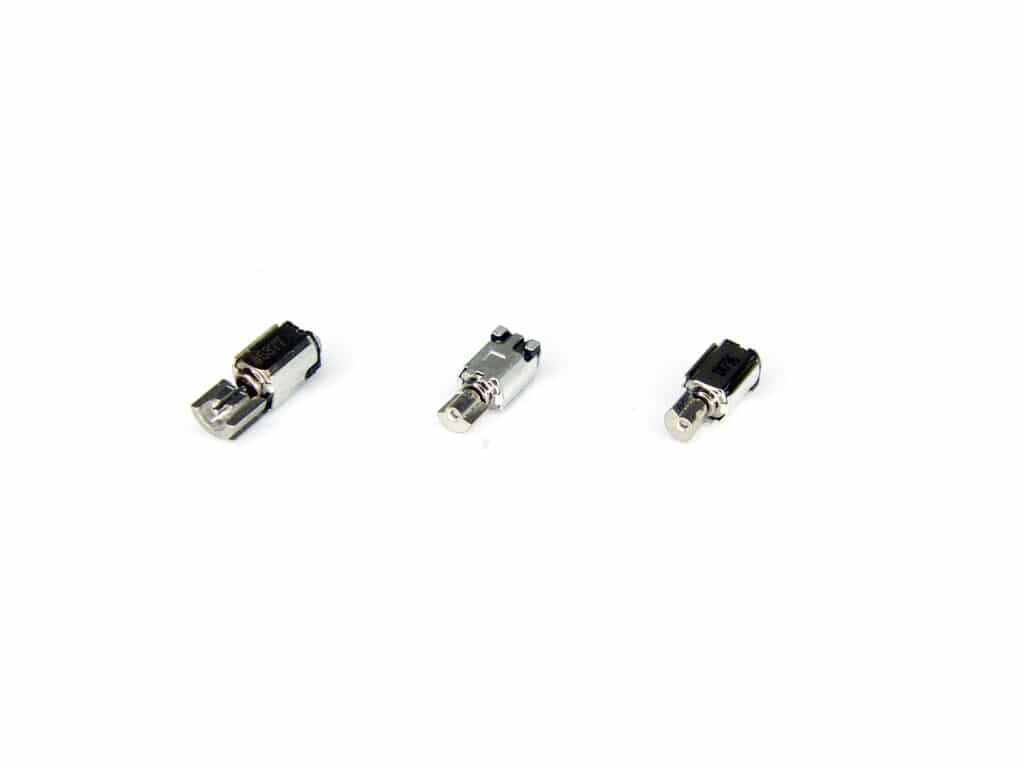 SMD reflow vibration motors
We offer a wide range of SMD reflowable vibration motors that are supplied on SMD pick and place reels.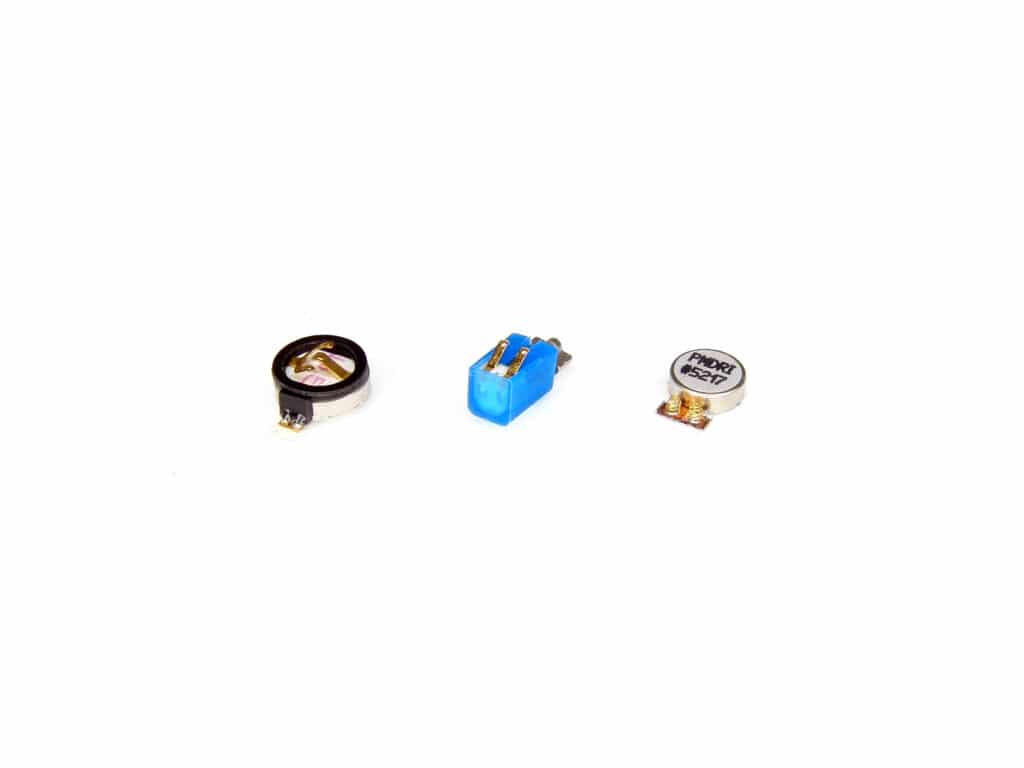 Spring pad vibration motors
For cases where the motor should be integrated into the case, rather than PCB, spring pad motor designs are a good choice.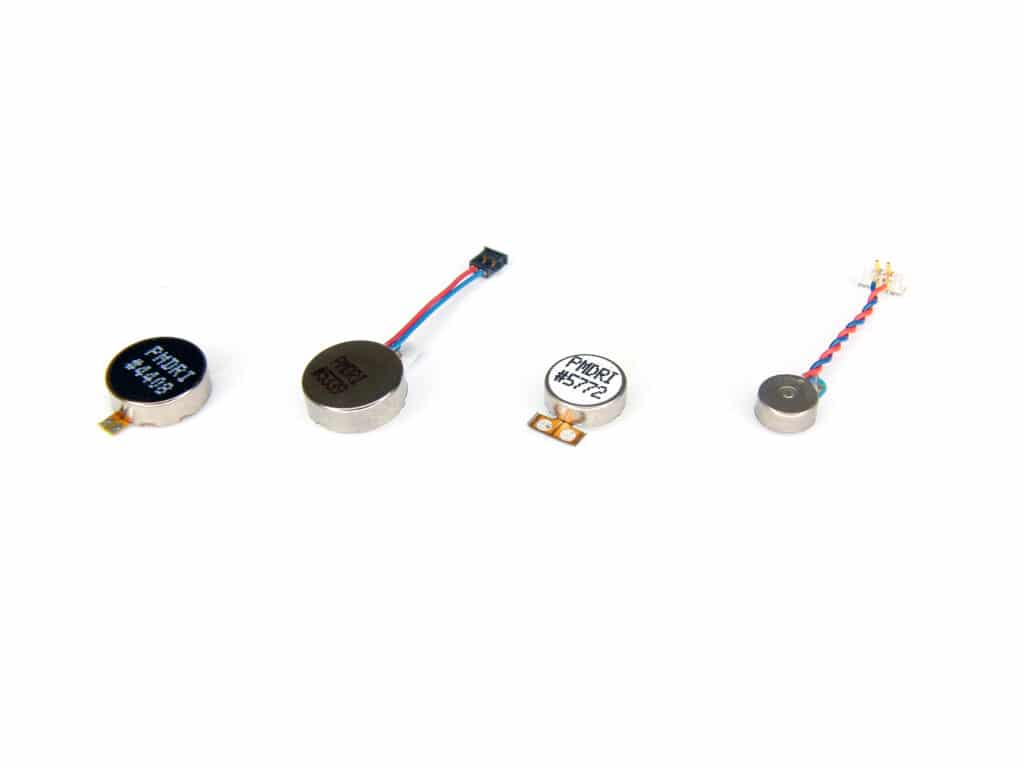 Coin and pancake vibration motors
We carry a wide range of ERM and LRA motors in both coin or 'pancake' designs. These can be leaded or fitted with pad springs.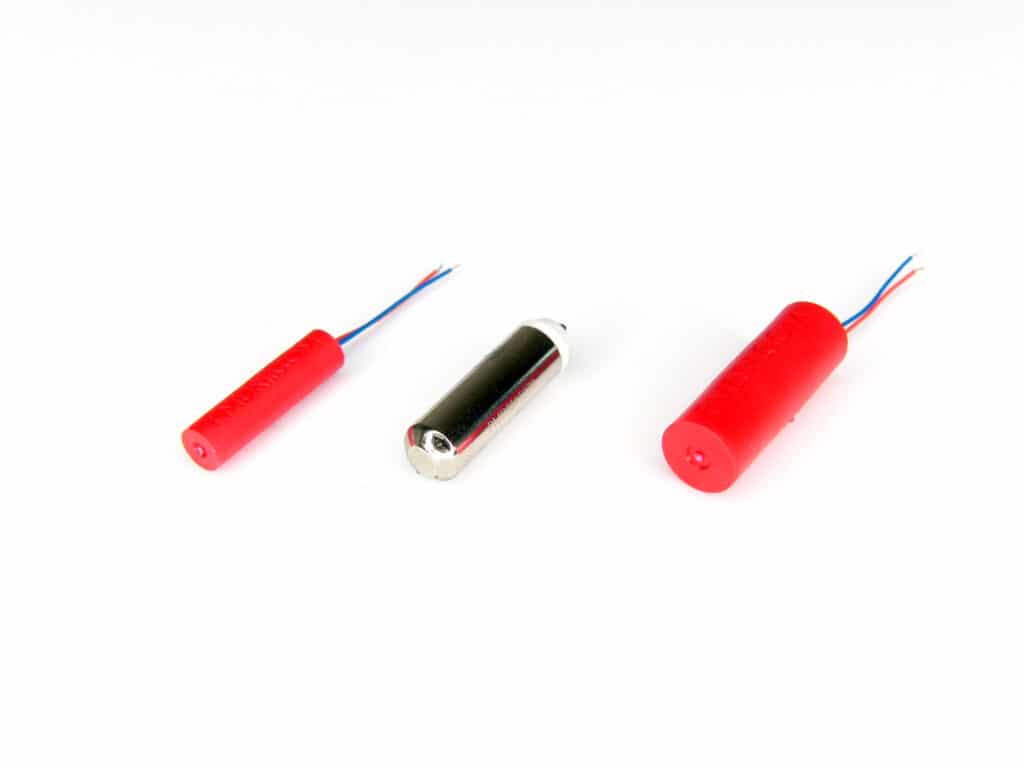 Encapsulated vibration motors
If ERM clearance is an issue, or over-moulding is desired, try our range of encapsulated vibration motors.
WHAT YOU NEED
Haptic feedback or vibration alerting?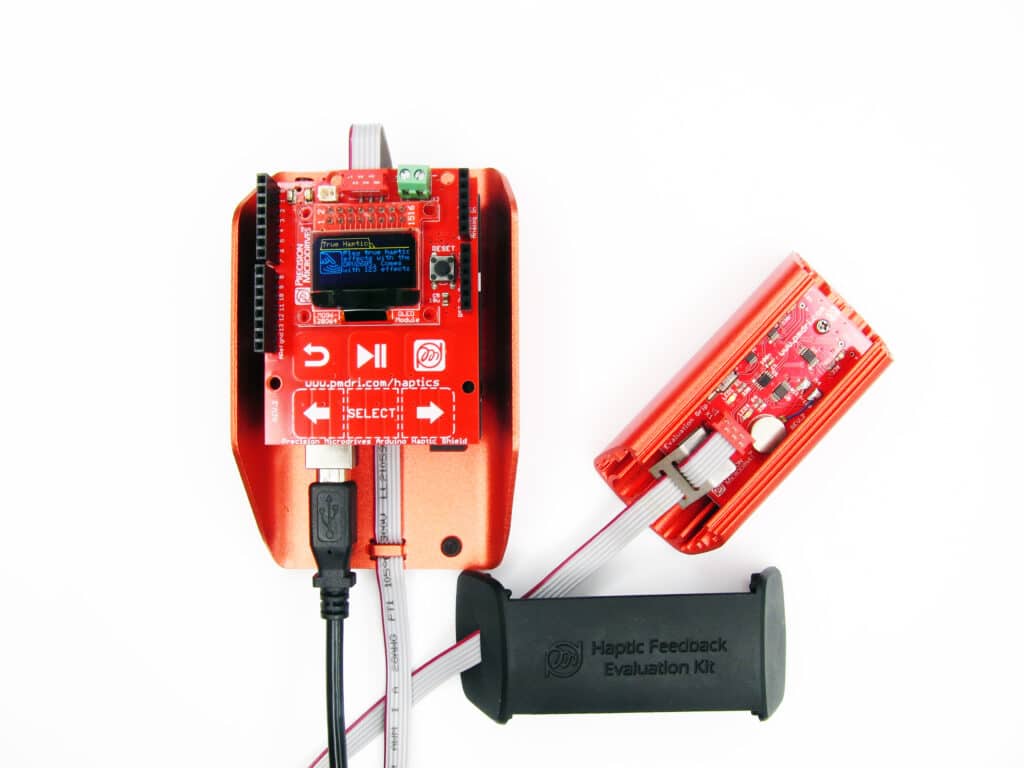 Haptic Feedback
Haptic feedback uses very controlled vibration or actuated movement, to provide touch feedback or information to a user. It is a tactile user interface and enables a device to speak the 'language' of haptics, adding complexity.
The most obvious implementation of this is a touch screen, where haptic feedback takes the form of simulating the feeling of pressing a button.
A more complex example would be a glove with many haptic actuators on it to support training of a surgeon in a virtual reality environment.
Vibration alerting
Vibration alerting is a lot simpler. It's a binary on / off signal to a user to grab their attention.
Think of an incoming phone call, vibration on a steering wheel to alert the driver that they have veered across a lane marking, or a vibrating crane control stick to signal that the attached load is too heavy.
Vibration alerting can also be quite elaborate – think of a belt with 12 integrated vibration motors to direct the wearer where to go. Most people call this haptics, but it's actually just vibration alerting.
Why the big deal with semantics? Well in a nutshell, if you're vibration alerting the project is going to be much simpler and cheaper.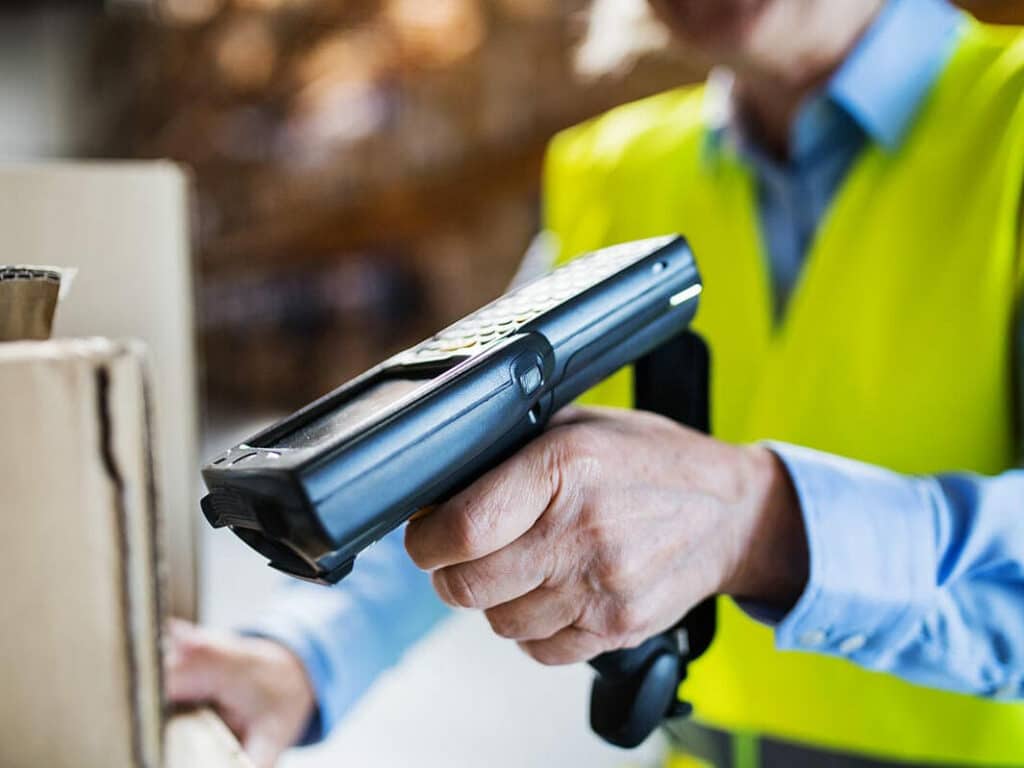 Find out more about our range of vibration technology
MORE THAN YOUR AVERAGE MOTOR SUPPLIER
Specialised engineering services and capabilities from Precision Microdrives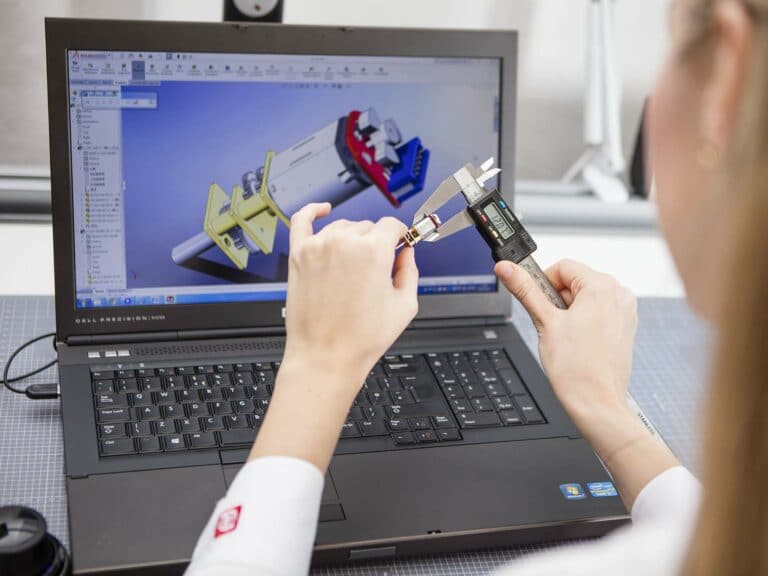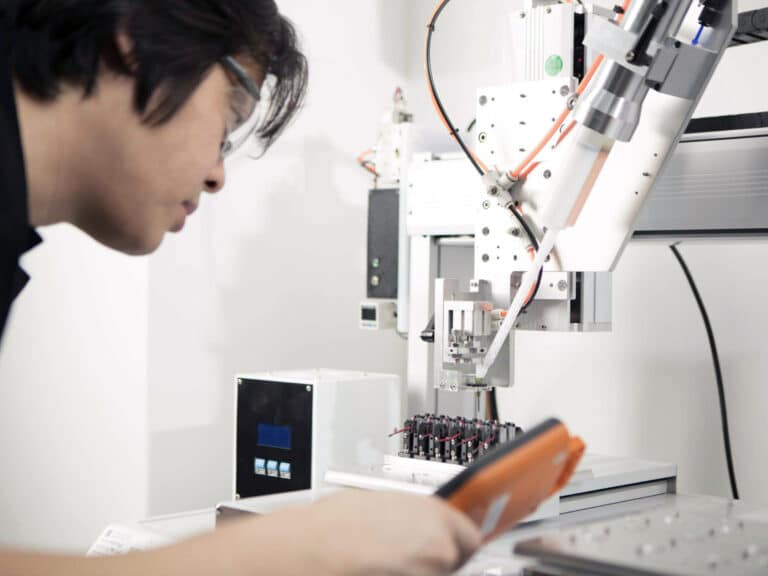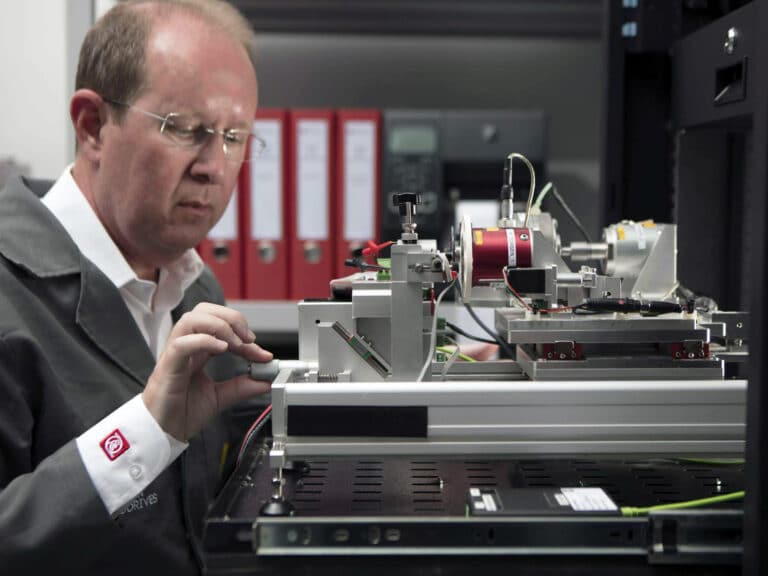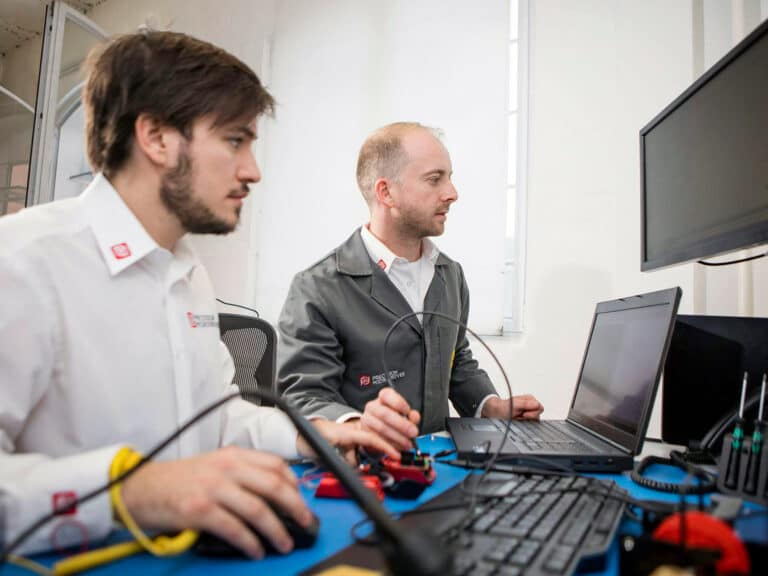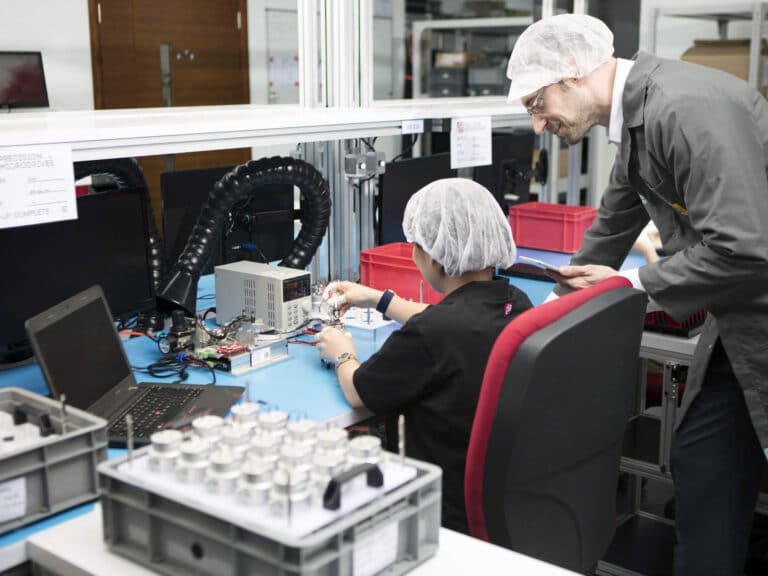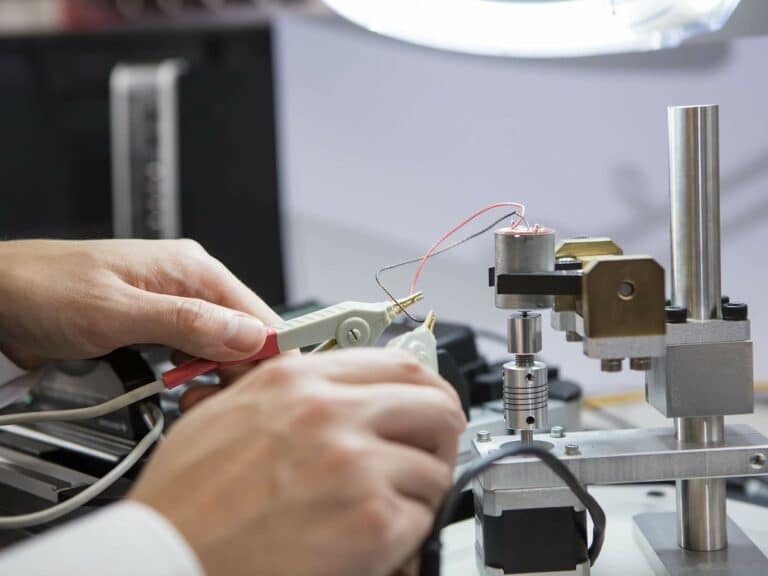 Understanding your application to value-engineer a fit for purpose solution.
Integrating our manufacturing specialists early ensures volume manufacturability.
Scalable manufacturing resources for all volume and complexity levels.
Bespoke dynamometers and motor testing equipment to validate designs.
A robust ISO 9001 BSI quality system designed for motors and mechanisms.
Support from the start to the very end of every project from specialist engineers.
YOUR MOTOR ENGINEERING PARTNER
Why Precision Microdrives?
Trusted motors and mechanisms
Getting the core of your application correct, first time
Motors and mechanisms are likely one of the most expensive lines on your BOM and also the least likely to be noticed by your customers. Until they fail…
So, choose an engineering partner that has extensive domain expertise in mitigating the technical risks of these complex products.
Rely on a manufacturing partner with a presence on the ground, robust quality control processes, and a familiar approach to maximising your value-add.
Priced to deliver the best value
We engineer our products to be optimised for your application and delivered at a best value cost.
We don't engineer our solutions to the highest possible standards, or the lowest possible costs.

That's not the only way we help your profitability either.
Add a very technically experienced, cost effective addition to your development team. We will free up your internal resource to focus on more valuable R&D work, which will expedite your development cycles.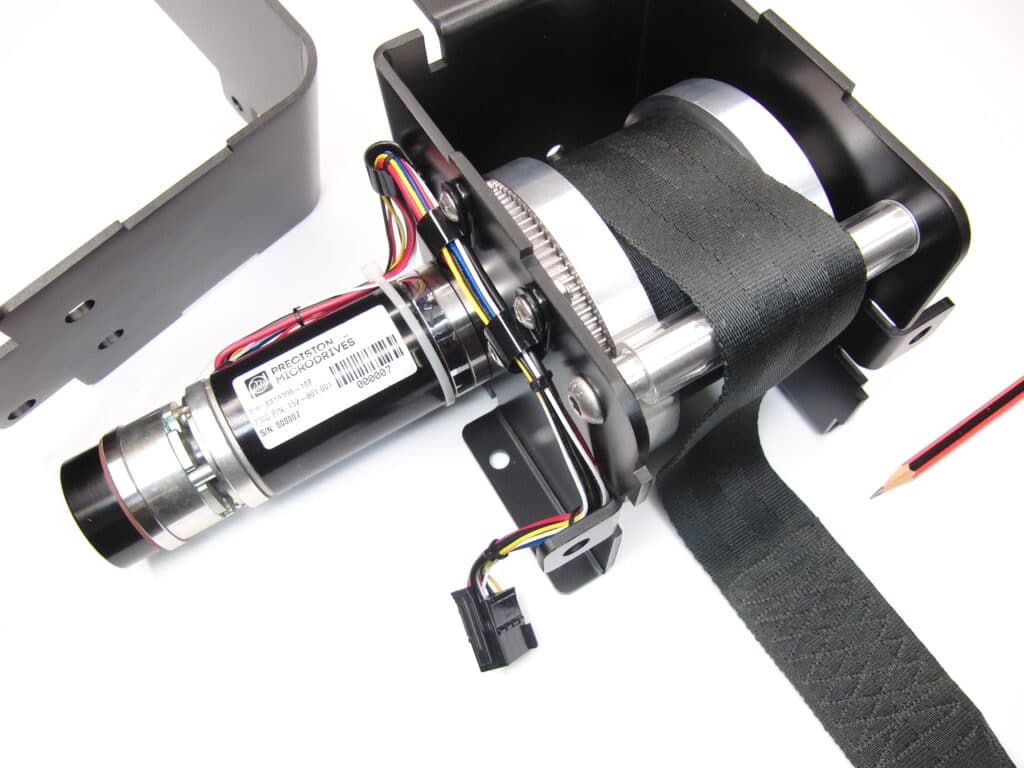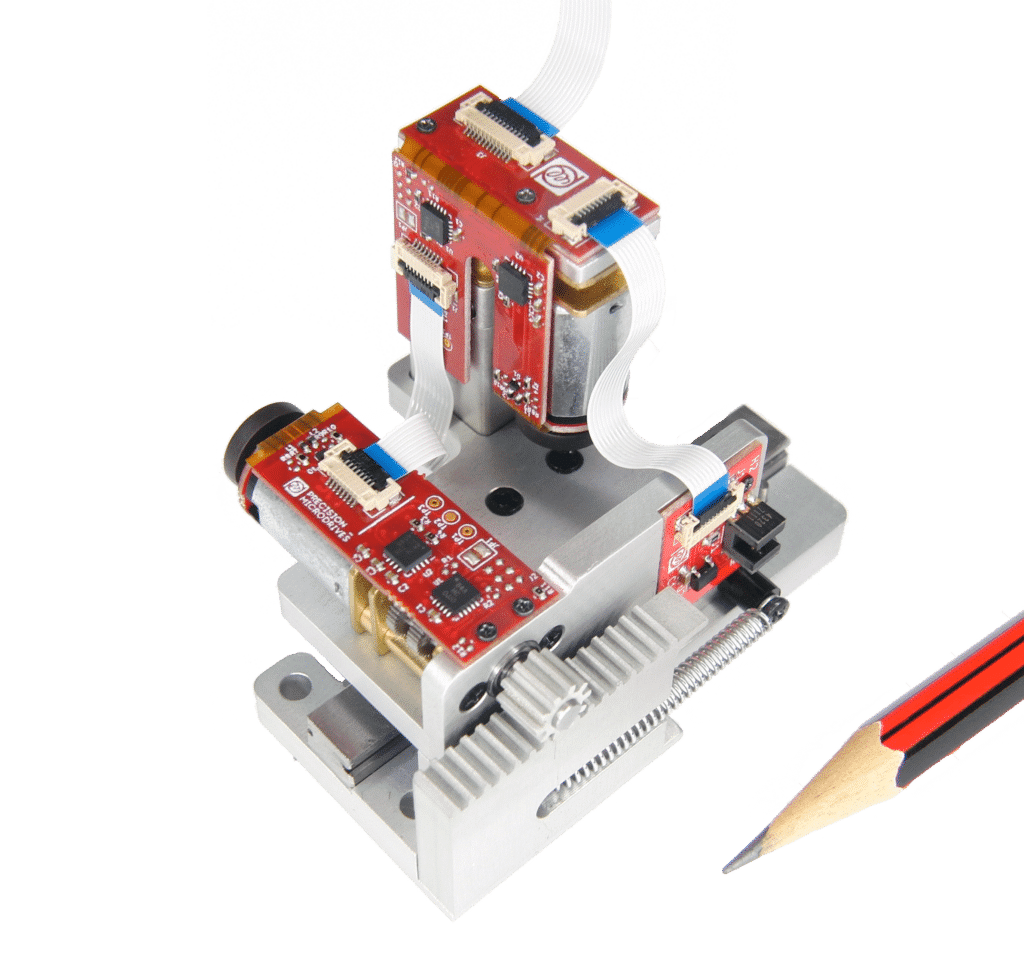 Working with Precision Microdrives
Manufacturable design
We design solutions that are manufacturable and reliable.
Tested and validated for longevity, performance and environment.
Technical expertise
Absolute domain experts in motors and mechanisms.
If we can help by sharing our expertise and experience, we will.
Robust quality controls
Quality teams in Asia to control upstream component suppliers.
QC methods developed specifically for motors and sub-components.
Precision manufacturing
Uniquely (for Asia) co-locating design engineers and final assembly lines in Hong Kong.
Specialisation in complex electromechanical assemblies.
Motor / mechanism custom end-of-line testing.
Partnership
We free up your resources and take away the pain of motor mechanisms for higher value R&D.
Working as an extension of your business, at every stage.
Pre and post sales support, in your time zone and language.
Managing your risk
Unparalleled motor mechanism experience, enables us to predict problems and provide solutions.
Competent skills and processes to mitigate risks from design through to mass production.
A culture to get things right!
Key markets and applications
We provide motor and mechanism solutions to all sorts of industries, including: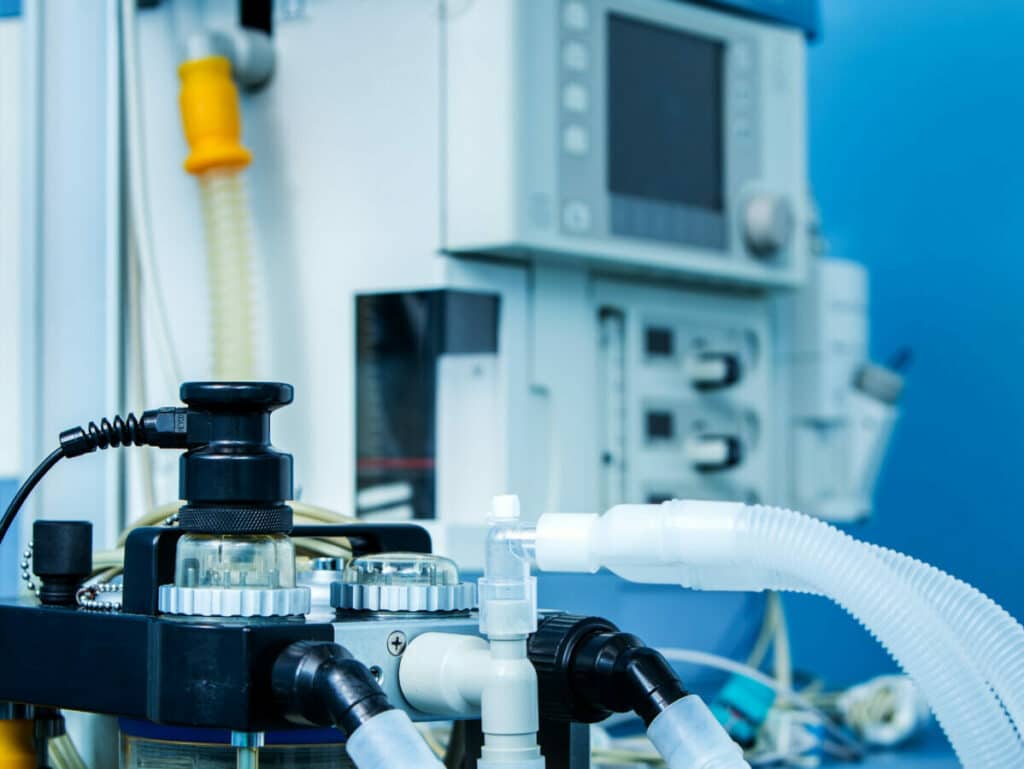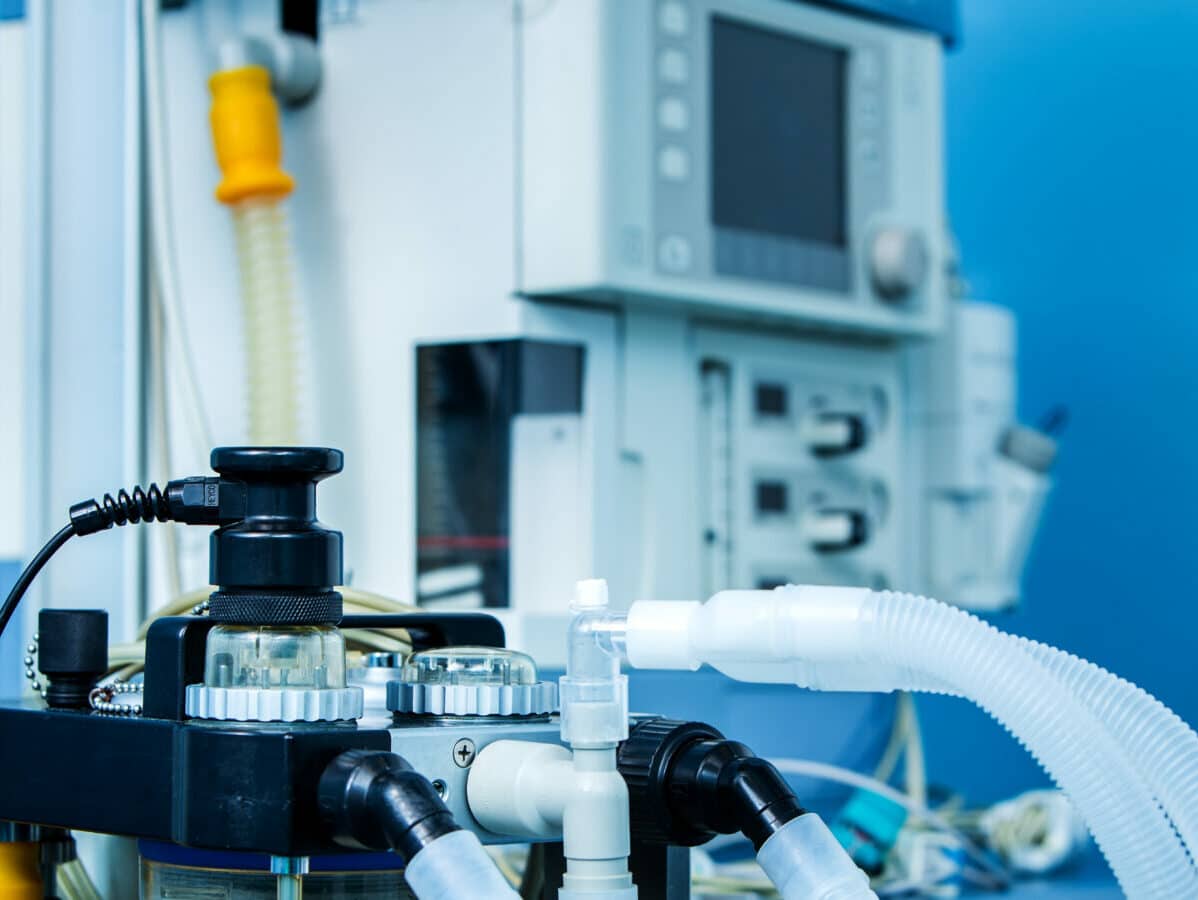 Medical
Point of care machines
Lab analysis and diagnostics equipment
Drug dispensers
Automated test platforms
Pumps
Surgically implanted devices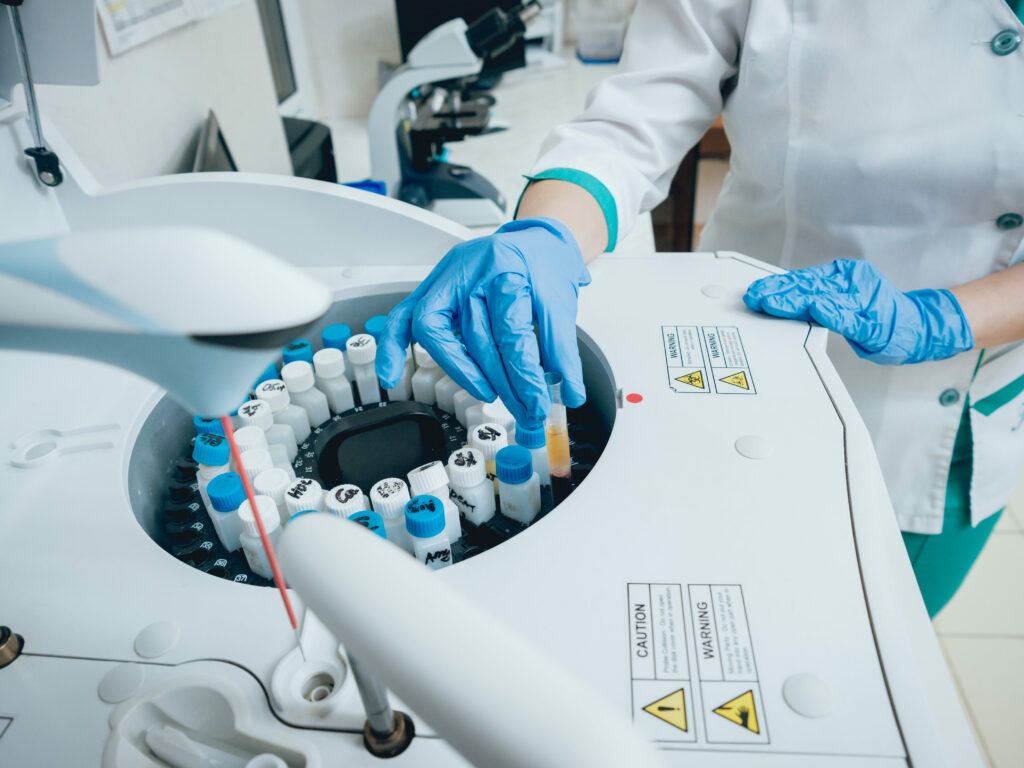 Instruments
Monitoring and measuring devices
Lab sample preparation equipment
Diagnostics equipment
Sensors and gauge testing
Bench-top dispensary equipment
Electronics test equipment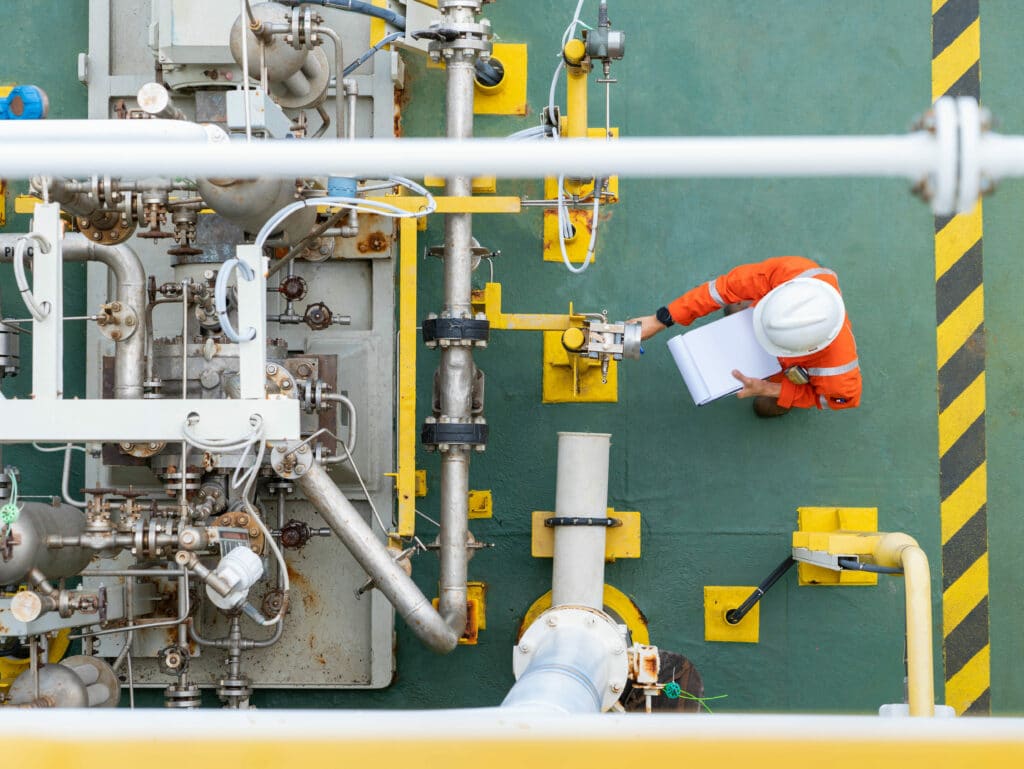 Industrial
Emergency services equipment
Analysis and monitoring devices
Transport and logistics
Controllers
Ticket kiosks and ATM's
Robotics and artificial limbs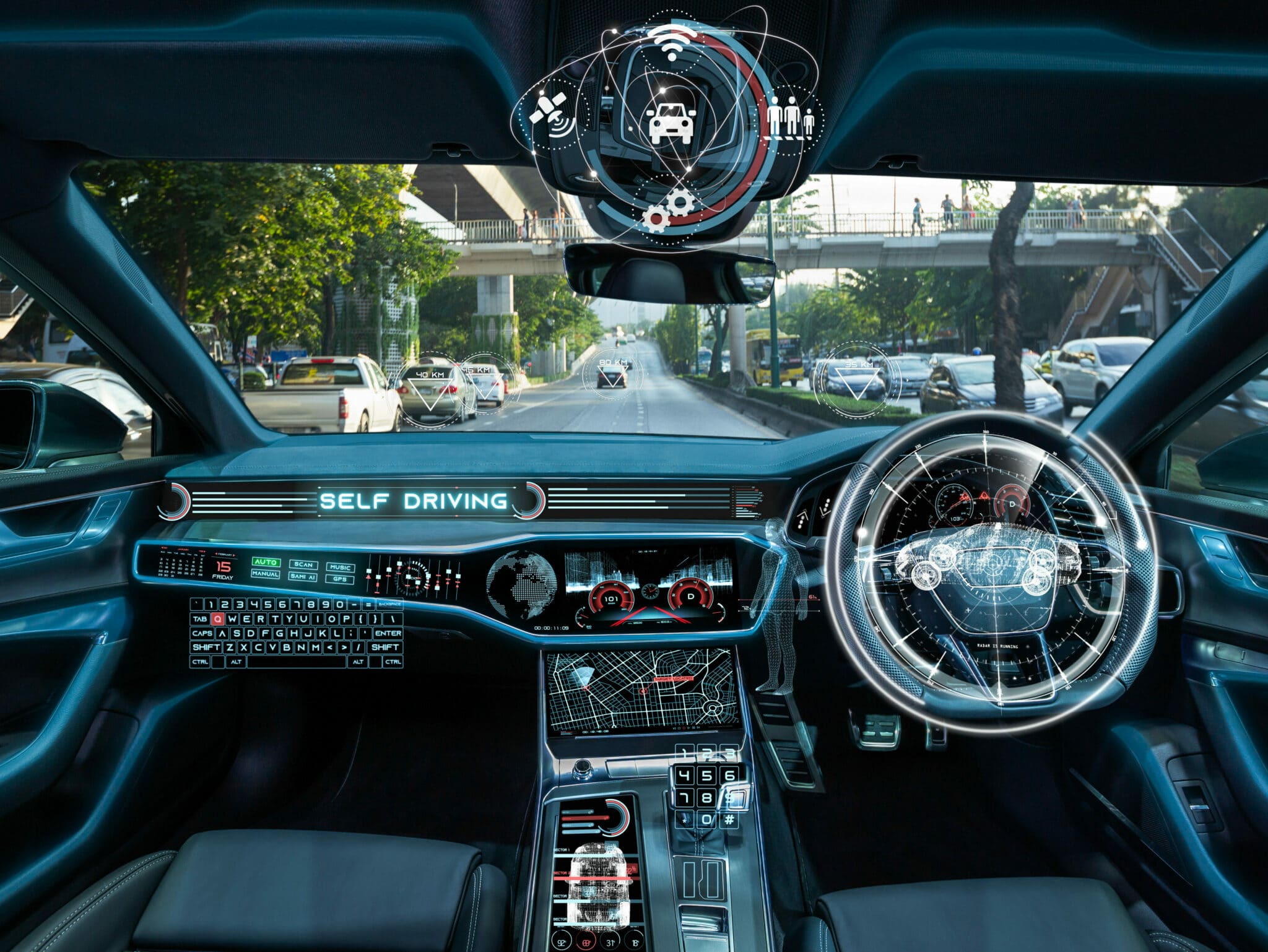 Consumer
Touchscreens and smart devices
Video games and controllers
Smart homes
Automotive dashboards
E-bikes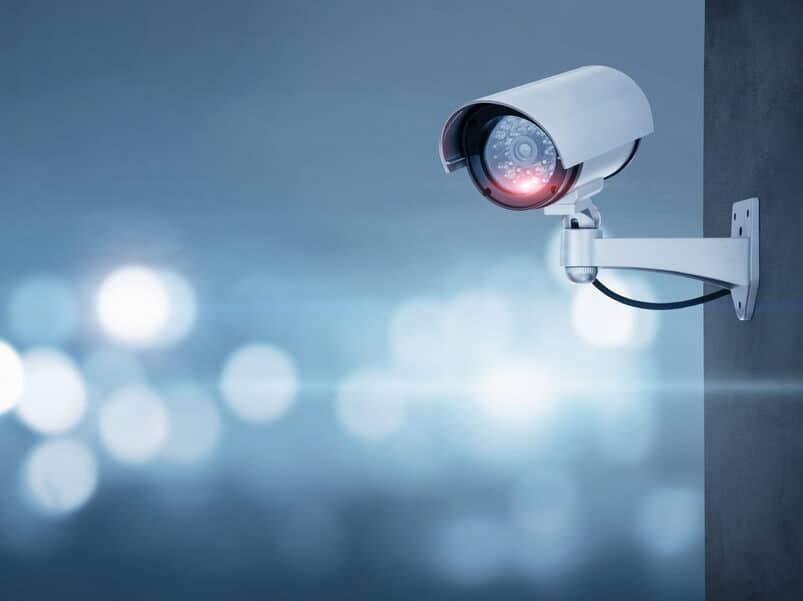 Security
Sensors and alarms
Handheld scanners
Surveillance cameras and monitors
Locks, security systems and safes
Passport readers and ID scanners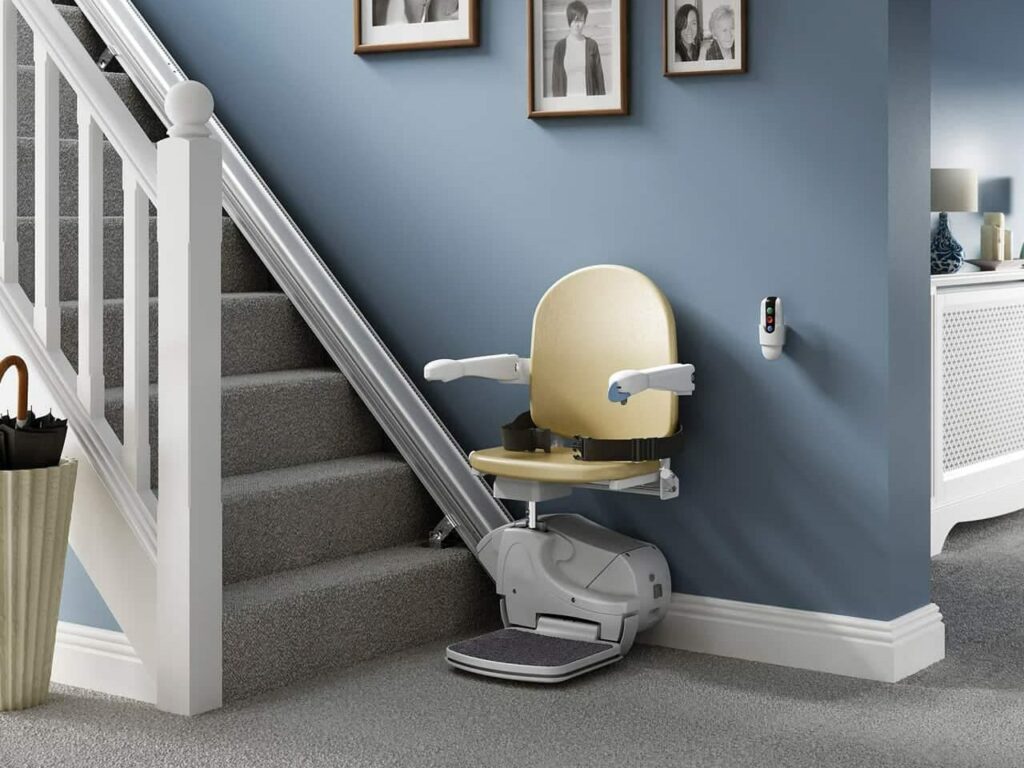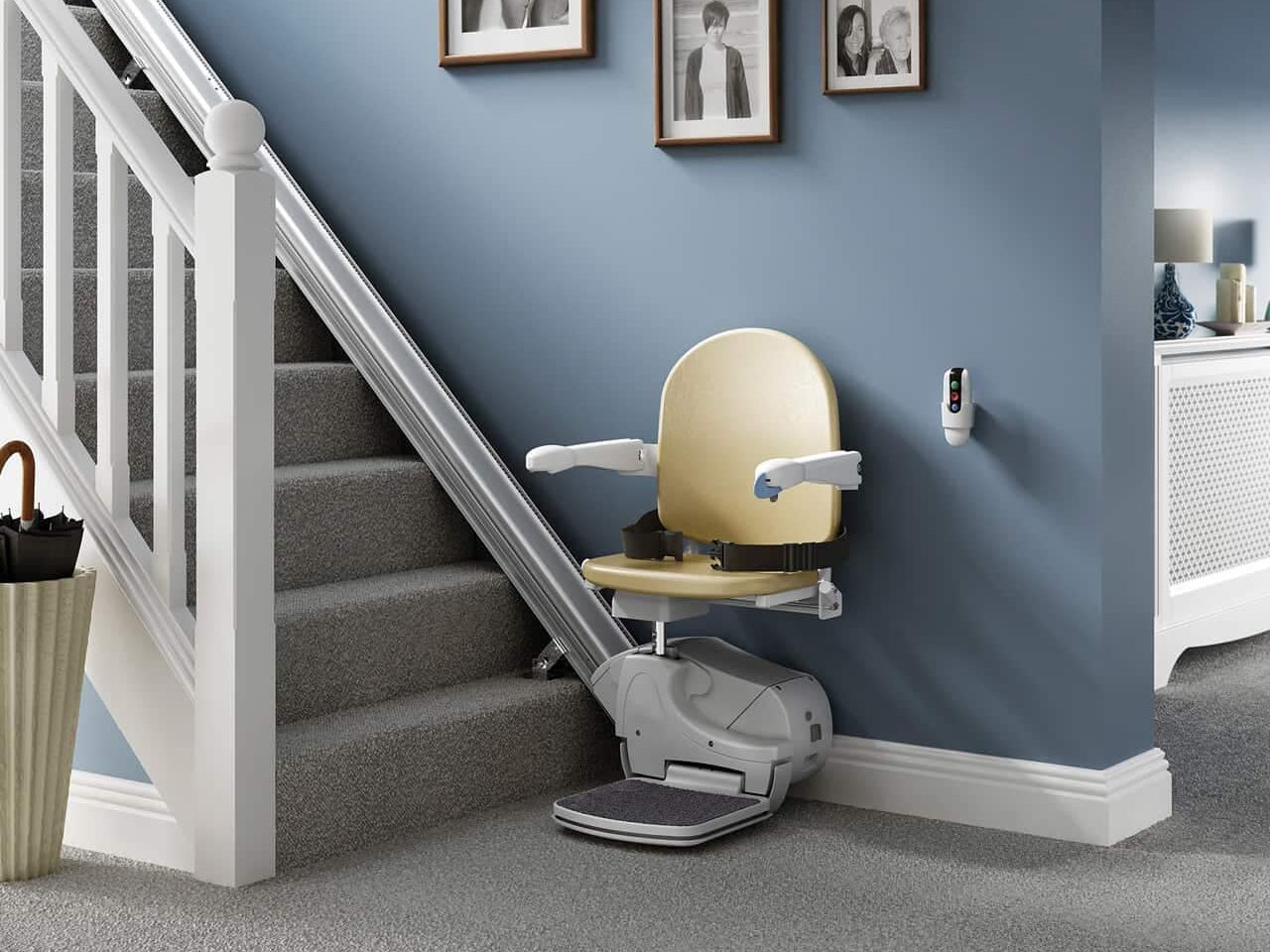 Healthcare
At home health monitoring
Rehabilitation accessories
Fitness trackers and smart watches
Oral drug dispensaries and vapes
Stairlift and mobility solutions