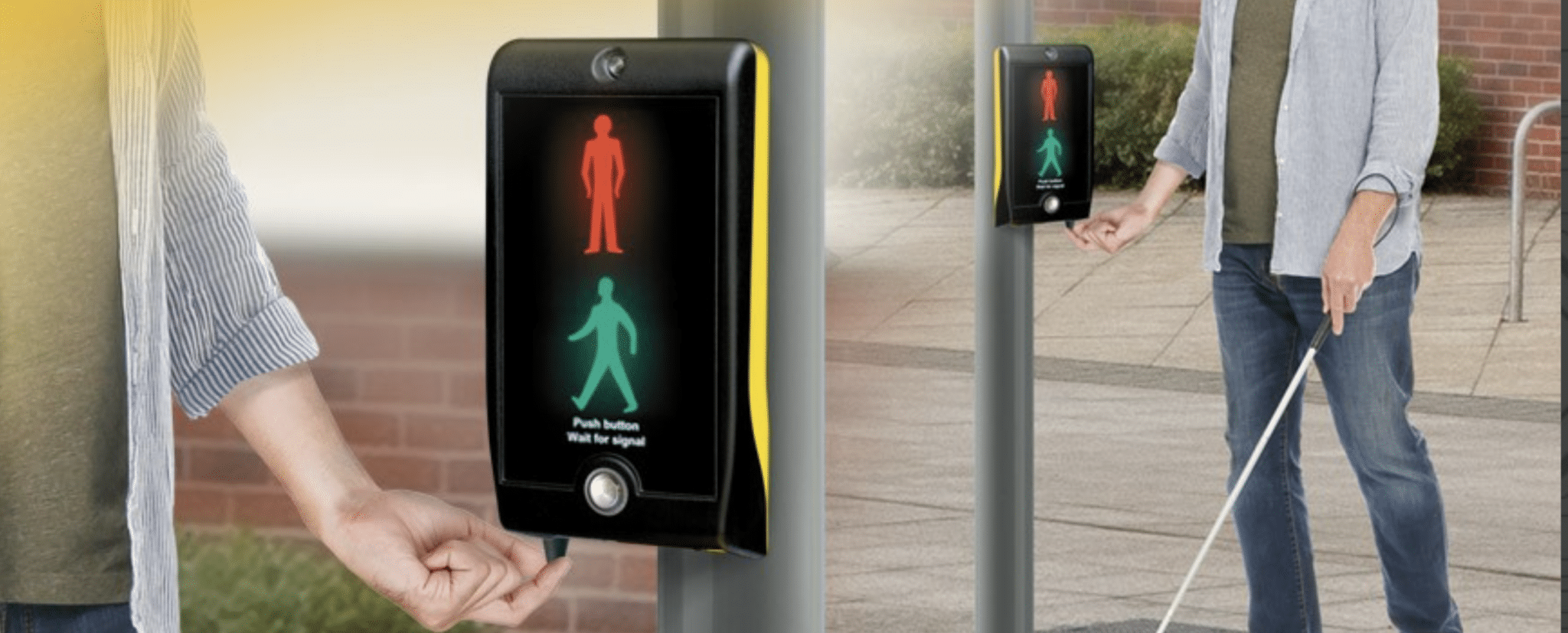 Case study
Road traffic crossing system
Haptic motor solution to aid visually impaired cross roads safely.
Brushless motor with low speed high torque performance profile.

Complete motorised mechanism including drive control.
Challenge
Our customer manufactures road traffic crossing systems, which in the UK, have a haptic feature for visually impaired users.
The customer approached us seeking to reduce the cost of the haptic mechanism, whilst matching the existing performance.
Of critical concern was the motor lifetime, as the existing units has a good track record of reliability.
Solution
The original assembly was built around a Swiss brushed motor which although well engineered, was expensive.
We quickly determined that the most effective cost-down strategy whilst maintaining motor lifetime was to adopt brushless technology.
This required us to develop a custom brushless controller supplied as part of the haptic assembly, which would interface with the legacy drive connections provided for the original brushed motor.
We undertook extensive testing to validate our brushless motor solution.
Results
We developed a unit that consisted of screw fit nylon cones, mounting bracket, brushless motor, gearbox and electronic interface that satisfied the tight dimensional specifications required.
We manage to reduce the price of the haptic assembly by 40%.
Our design was a drop-in replacement enabling it to be used on existing street furniture as part of ongoing maintenance programs.
Our customer has ramped up ordering levels due to the success of the solution, and entered into a long-term supply agreement.
Project scope
Haptic gear motor mechanism to aid the visually impaired to safely cross UK roads
Our customer approached us seeking a cost-down for an assembly used within their traffic light crossing system. Their existing design used an expensive Swiss brushed motor, which was driven by the general controller built into the system's main PCB.
Any replacement assembly had to match the haptic characteristics of the old design. Longevity and reliability performance were also key.
In analysing the problem we felt that the best approach was to develop a solution based on brusiness motor technology, which is inherently long life. We developed a brushless motor controller that would interface with the legacy signals from the existing general controller.
A considerable effort was put into validating the longevity of the new assembly and controller. Having passed a wide range of tests, our solution went into mass production. We were able to offer the customer a drop-in replacement at a 40% cost reduction over the previous unit.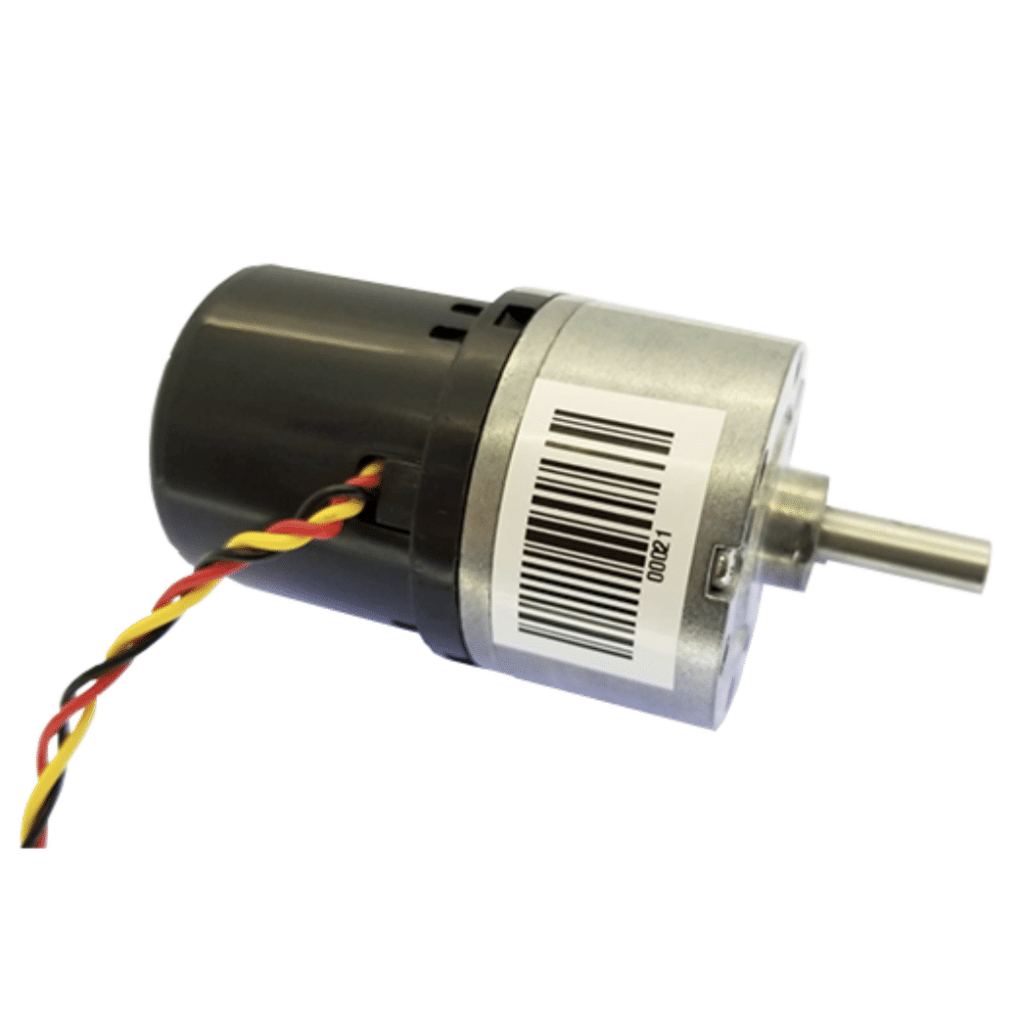 STAGE 1
Designing for application
Our first task was to review samples of the existing unit provided by the customer. We put the motor on the dynamometer to characterise it's true performance, and performed a motor tear-down to estimate it's likely longevity.
Next up, we reviewed the Traffic Open Products and Specification (TOPAS) regulations, which provide the necessary detail on industry requirements and conformity.
Our design engineers then married the TOPAS requirements with the customer's needs on dimensions, environment, longevity, electrical input and output demands.
STAGE 2
Manufacturing and testing
Working as an extended team to the customer's R&D facility, we developed a unit that consisted of screw fit nylon cones, mounting bracket, brushless motor, gearbox and electronic interface that satisfied the tight dimensional specifications required.
We performed extensive in-house testing included: Environmental, IP (Ingress Protection) against dust and moisture, EMI (Electromagnetic Interference) testing due to electronics around the unit, and longevity testing.
STAGE 3
Results and relationship
Our drop-in replacement contained a long life brushless motor, with driver, and offered the customer a 41% cost reduction over their original supplier.
This price reduction enabled our customer to aggressively challenge their main competitor.
PMD reduced the customer risk by managing the whole product solution, not just the motor requirements.
The customer signed off our solution for production on a long term supply chain agreement, and has seen their business surge as a result of their growth strategy.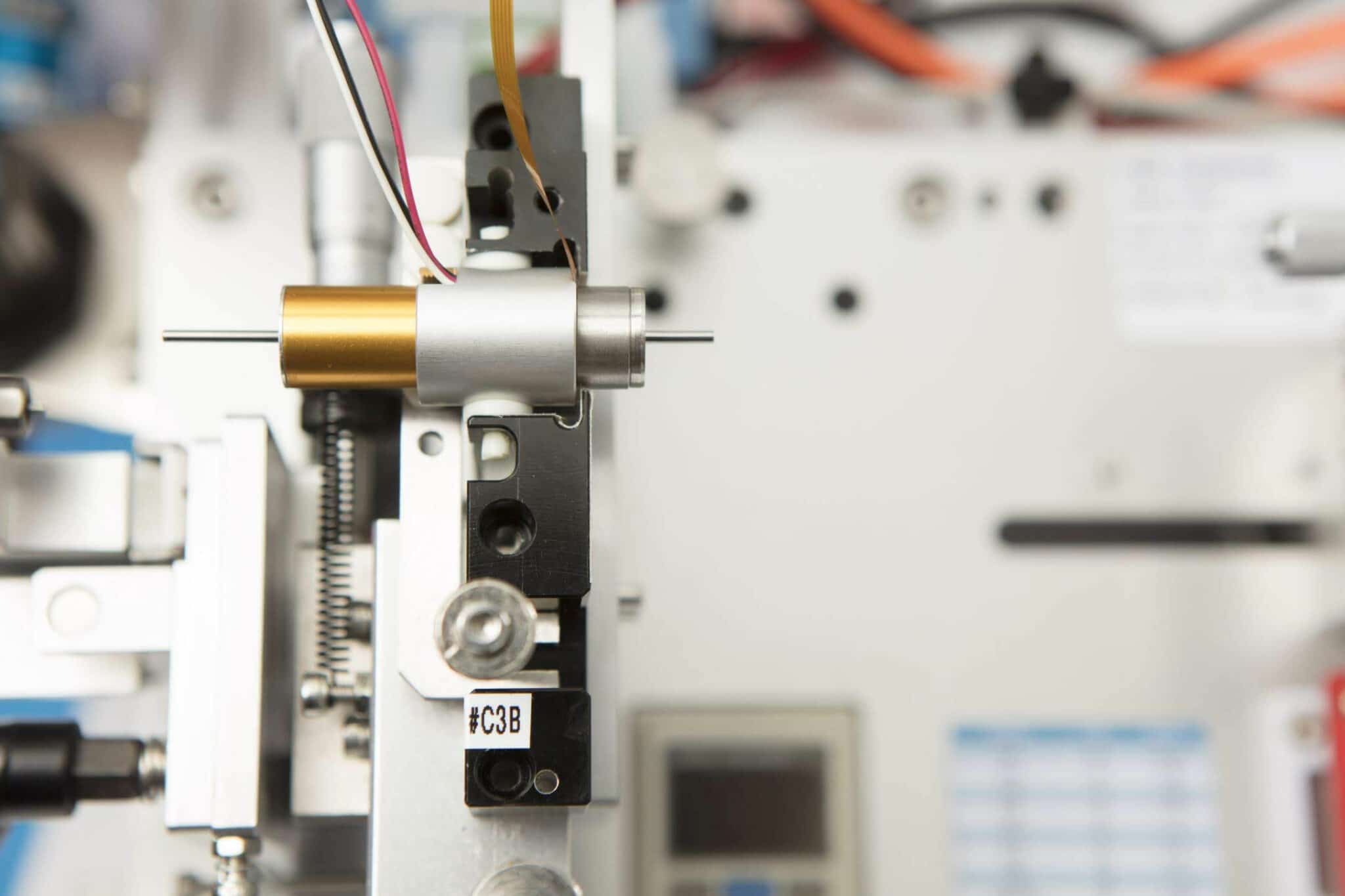 MORE THAN YOUR AVERAGE MOTOR SUPPLIER
We manage your risk
We manage your risk through optimised design and rigorous testing, protecting your application and intellectual property, and fulfilling your performance requirements, whilst reducing your lifecycle costs.
MOTORS & MECHANISMS
Precision products
From off the shelf motor components to fully validated and tested complex mechanisms, choose a motor and mechanism partner you can trust.
Discover more
Resources and guides
Discover our product application notes, design guides, news and case studies
Industries we serve
At Precision Microdrives we design and manufacture customised electric motors and mechanisms across a number of industries.
Precision Microdrives
Whether you need a motor component, or a fully validated and tested complex mechanism – we're here to help.