Brushless Motors
Precision Microdrives specialises in the design and manufacture of Brushless Motors providing highly customised solutions for a number of applications.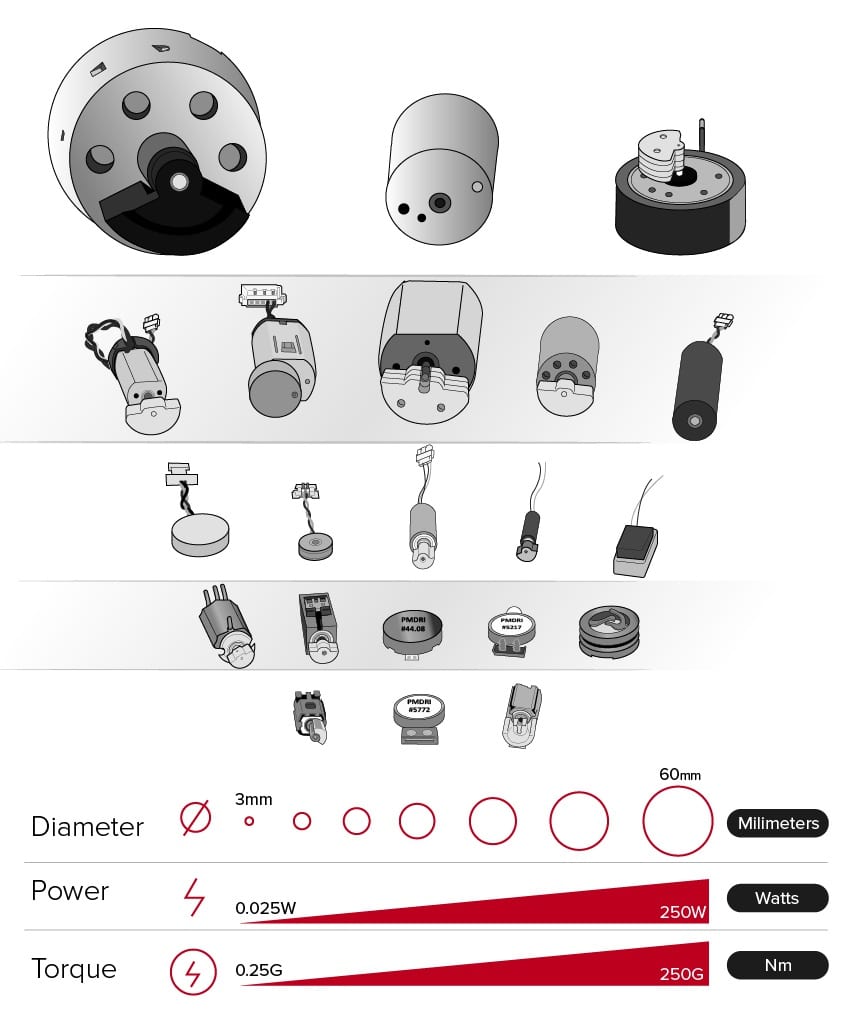 Brushless Motors design and form factors
Precision Microdrives designs a range of brushless DC motors in different sizes and forms.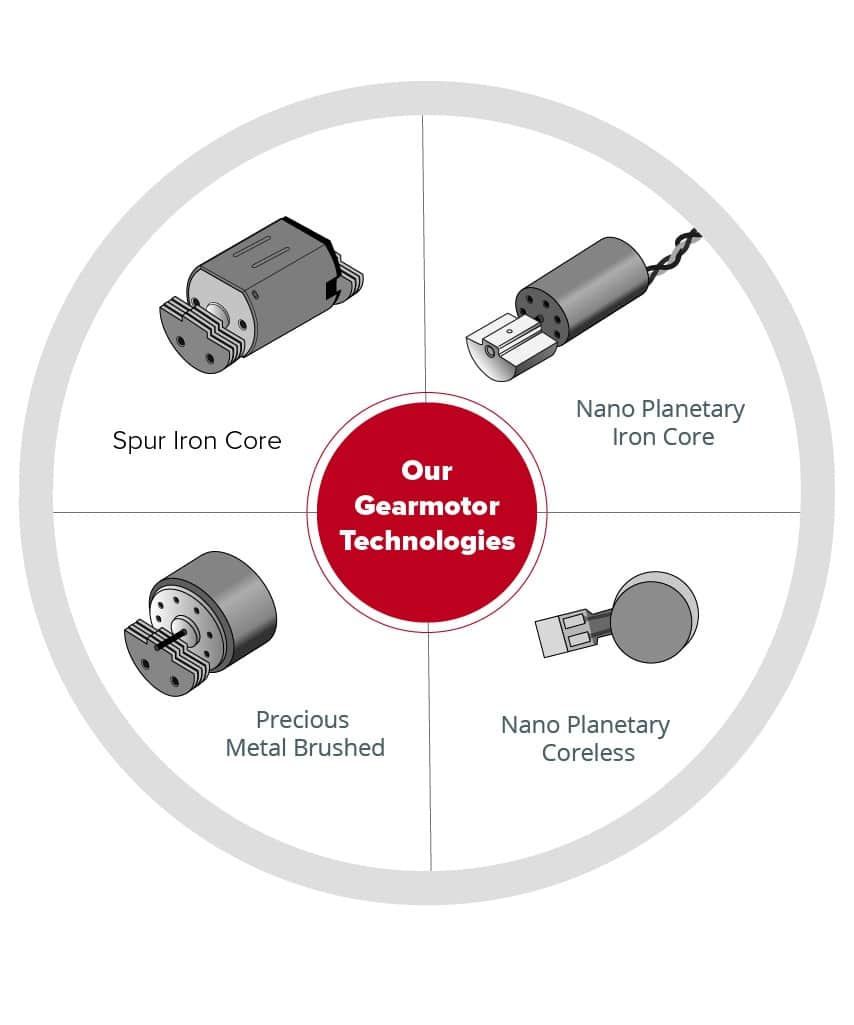 Brushless Motor technology
Instead of a brush and a commutator found in a brushed motor, a small circuit board coordinates the energy delivered to the windings, resulting in fast reactions, added performance levels and increased durability.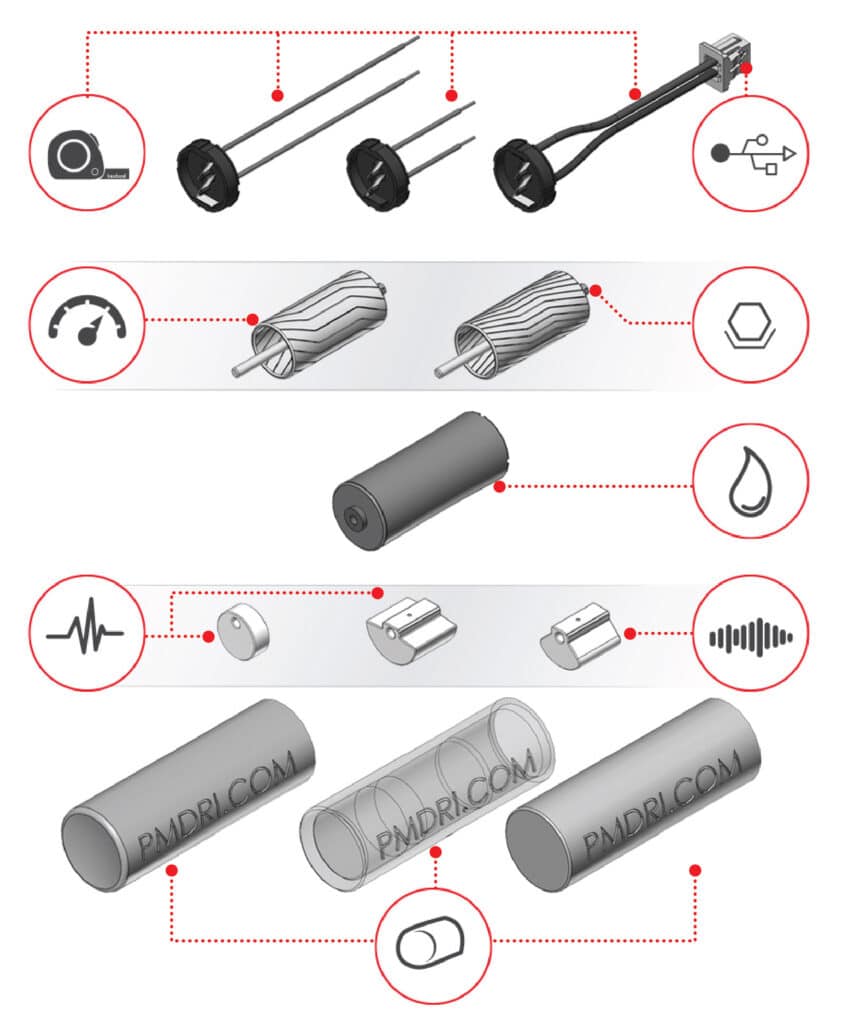 Customising for application
Whether it is modifications to existing motors, new designs, or additional mechanisms and
driver circuits our team are here to design a solution to suit your application.

Motor catalogue
Looking for our motor range?
forms and factors
Precision Microdrives range of Brushless Motors
Brushless motors have a number of advantages over regular brushed motors. Their high power to weight ratio, high speed, control of speed and torque, high efficiency and low maintenance means that Precision Microdrives' range of Brushless Motors are found in many applications such as power tools, safety mechanisms, conveyor belts, automation actuation and robotics.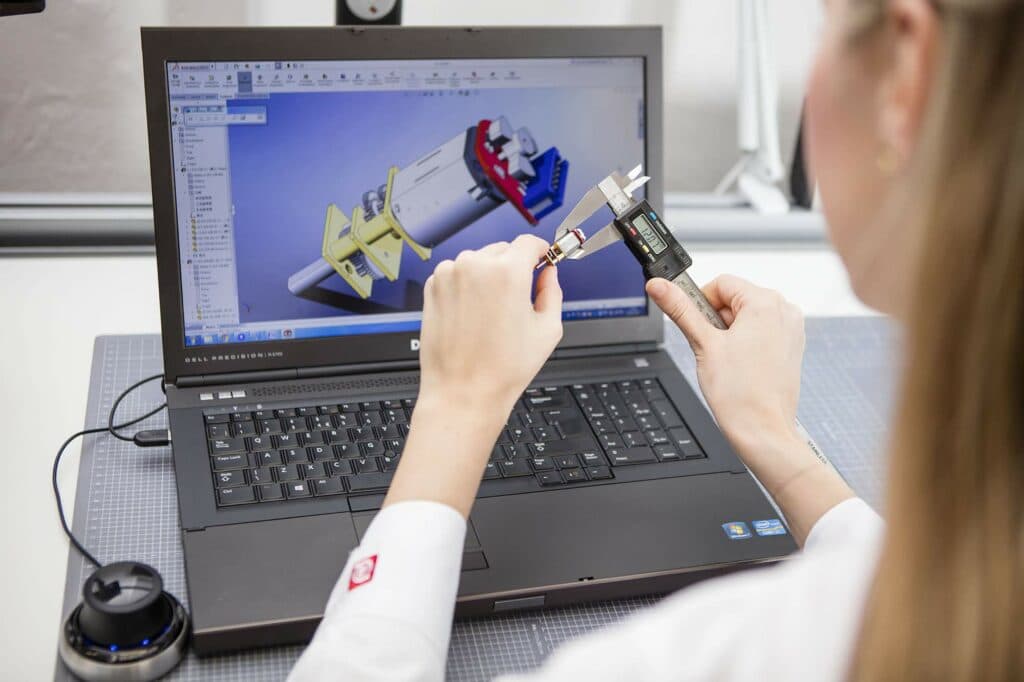 Performance
insert copy about performance of brushless motors, more efficient, increased speed & torque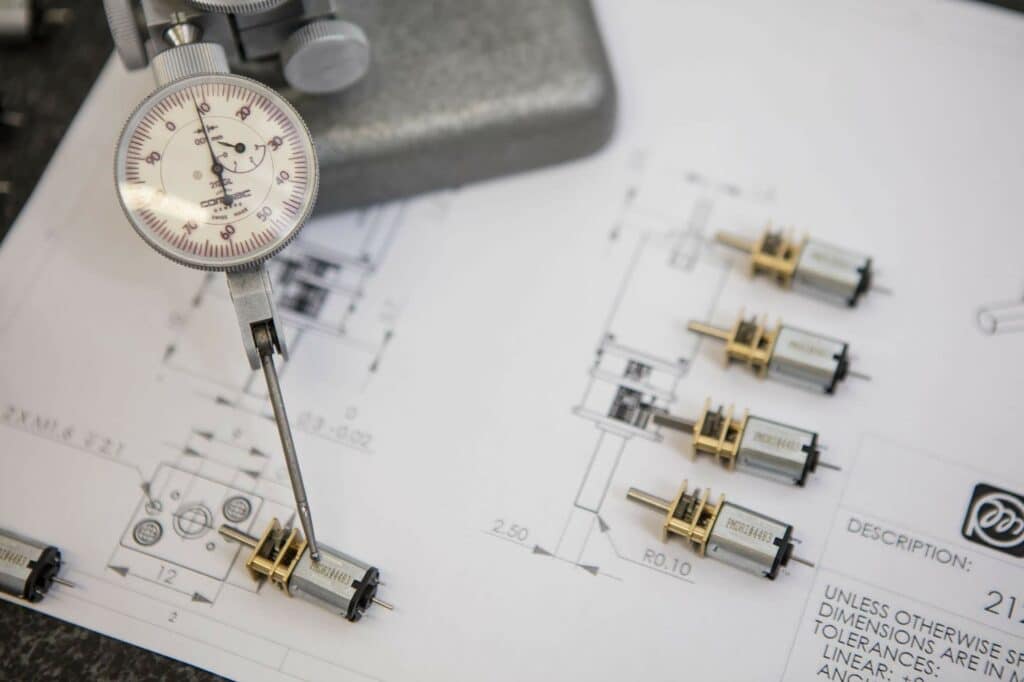 Technology
Insert copy about brushless motor technology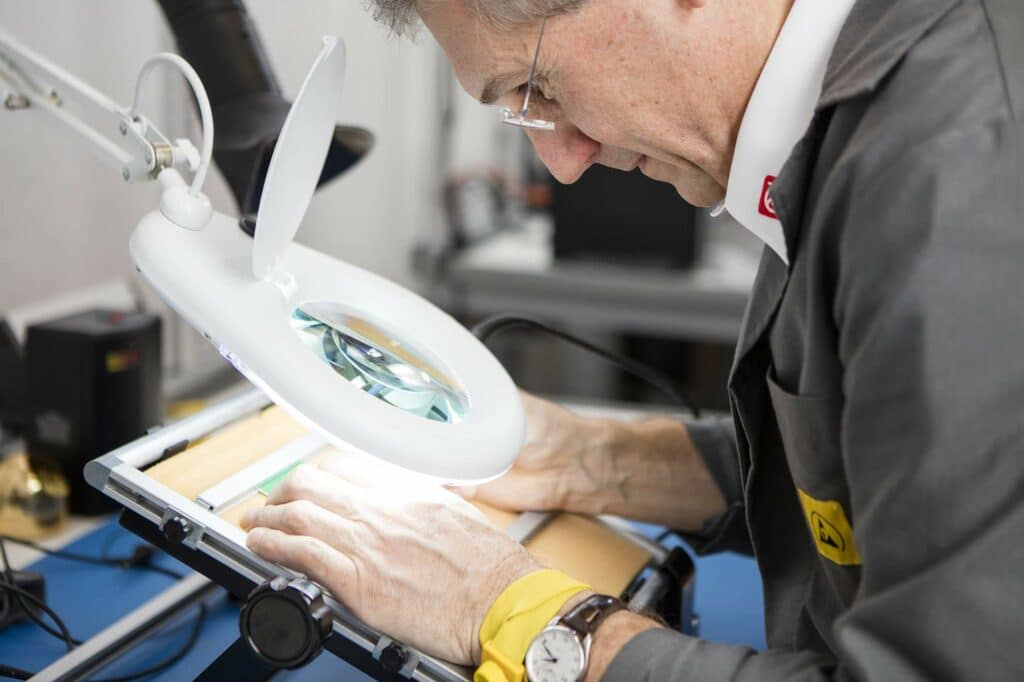 Longer life
Insert copy about increased reliability of brushless motors
---
Applications & CASE STUDIES
With their long service life and efficiency, brushless motors are useful for many different applications.
Brushless motor for road crossing system
A rotating cone device was to be fitted below the crossing signal unit, to aid visually impaired users use of the crossing.
The in-house design team had generated a gearbox with a brushless out- runner motor for longevity
PMD firstly reviewed the Traffic Open Products and Specification (TOPAS) regulations, which provide the necessary detail on conformity. We then married the TOPAS requirements with the client's needs on dimensions, part sizes, screen usage, environment, electrical input and output demands.
Working as an extended team to the client's R&D facility, we developed a unit that consisted of screw fit nylon cones, mounting bracket, brushless motor, gearbox and electronic interface that satisfied the tight dimensional specifications required.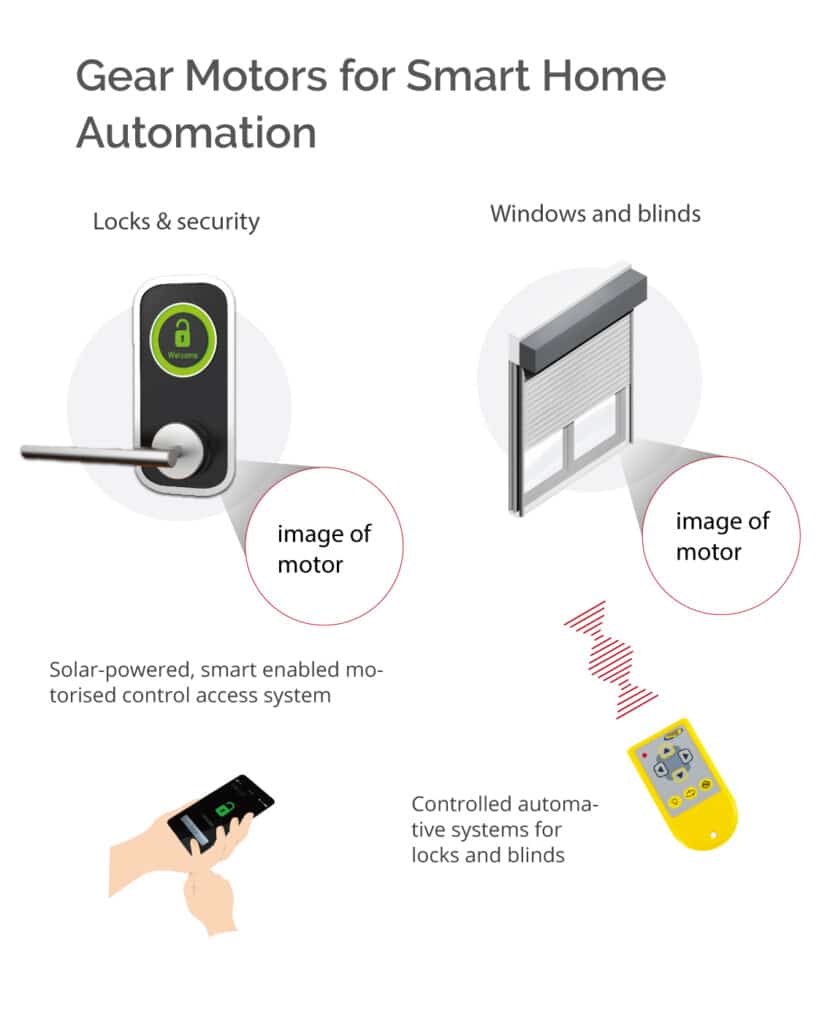 Brushless motors for conveyor belts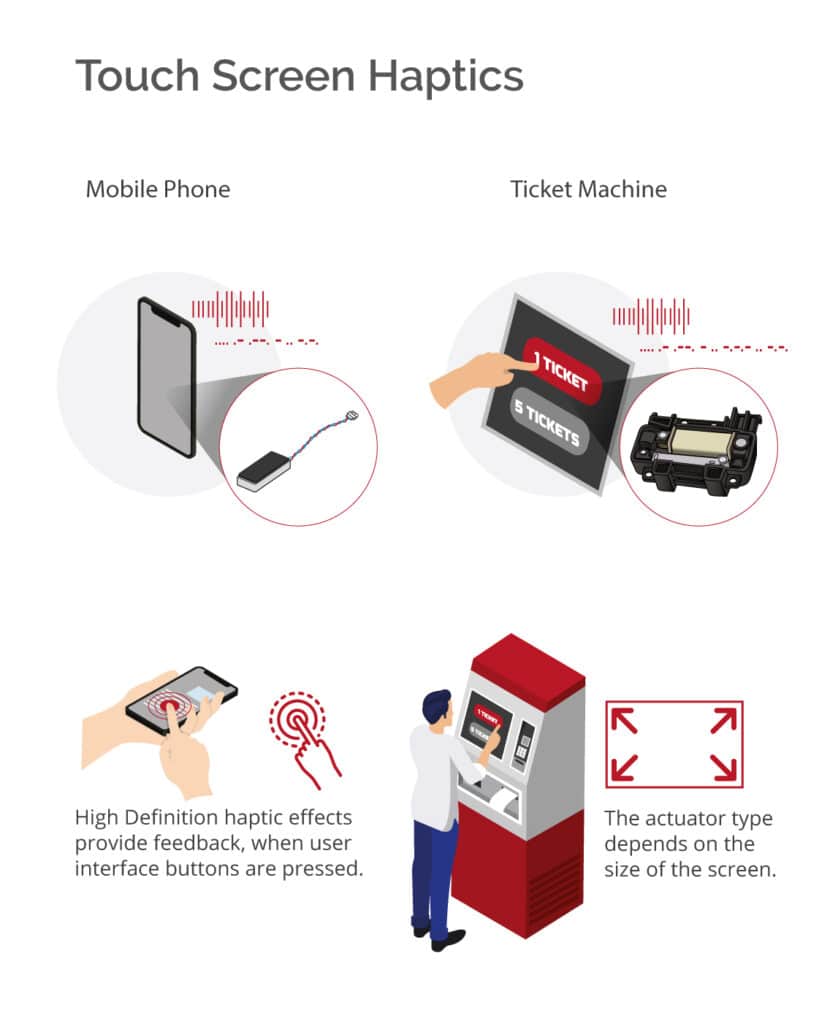 Smarter Power Tools
Brushless motors are most commonly found in smart power tools due to their added performance and durability.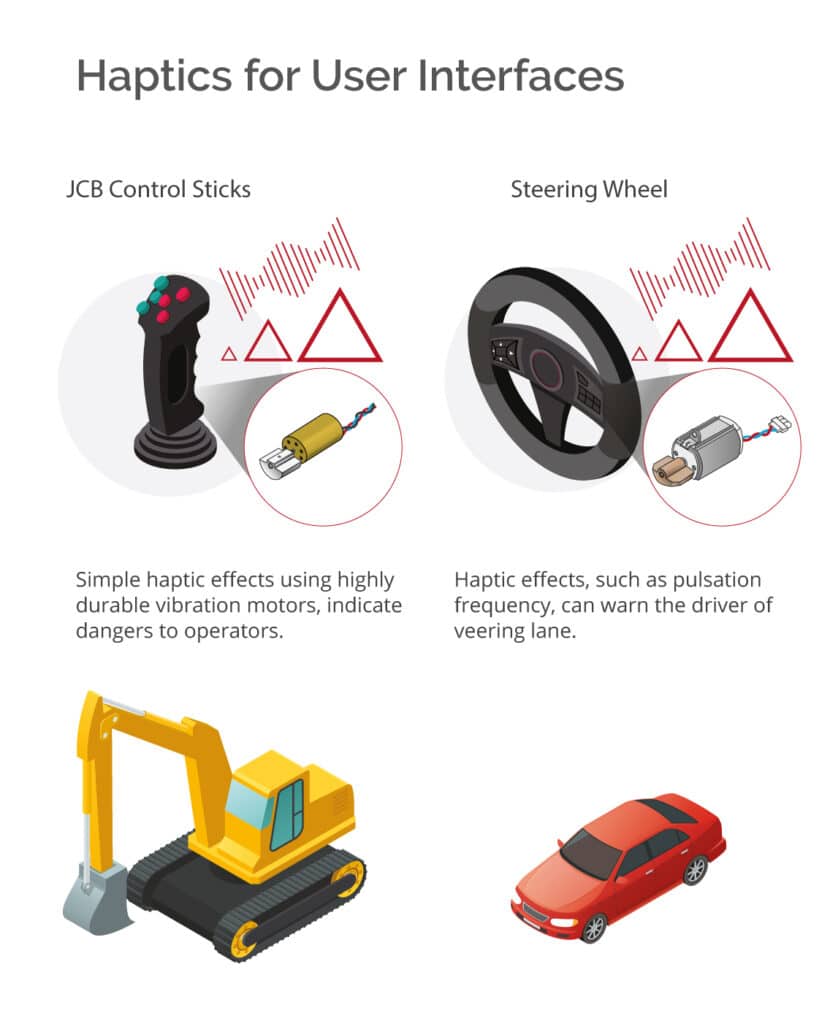 Industrial automation design
In manufacturing, brushless motors are often used for motion control, positioning or actuation. These motors are ideal for manufacturing applications due to their characteristics: they are low maintenance and more efficient than brushed motors and have a high power density.
CASE STUDY: Micro Linear Actuator Servo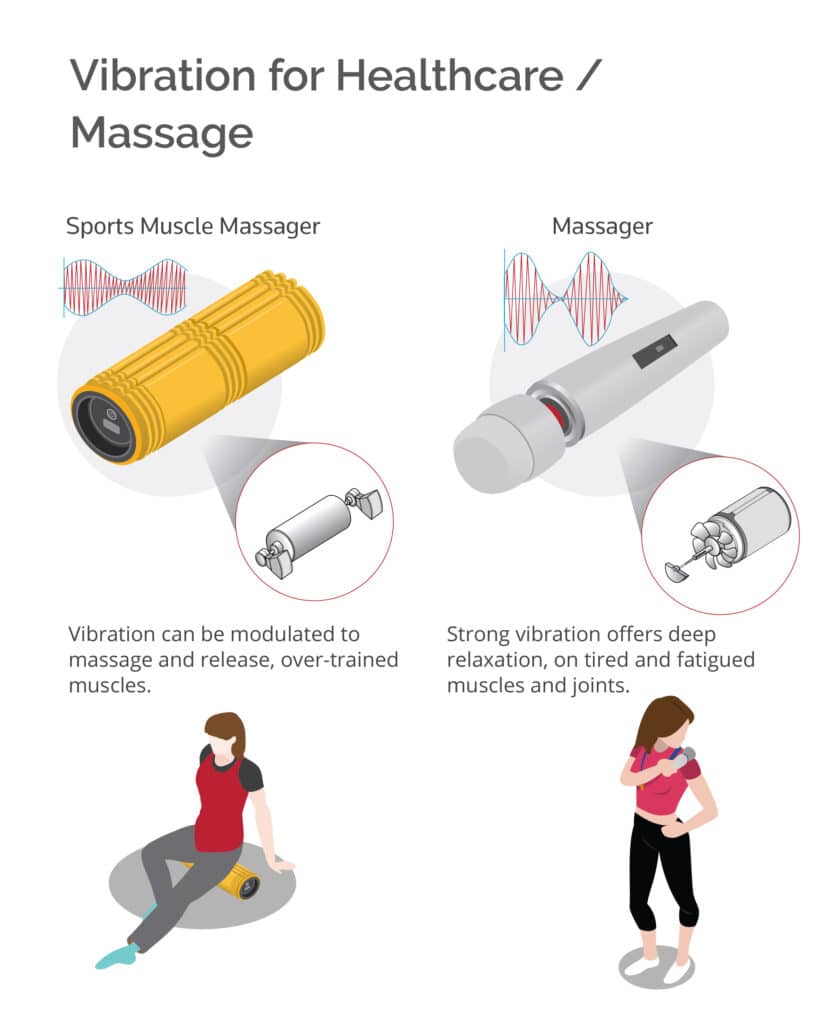 HOW CAN WE HELP?
Let us add value to your device
Our Motor Design Process
The Precision Microdrives Process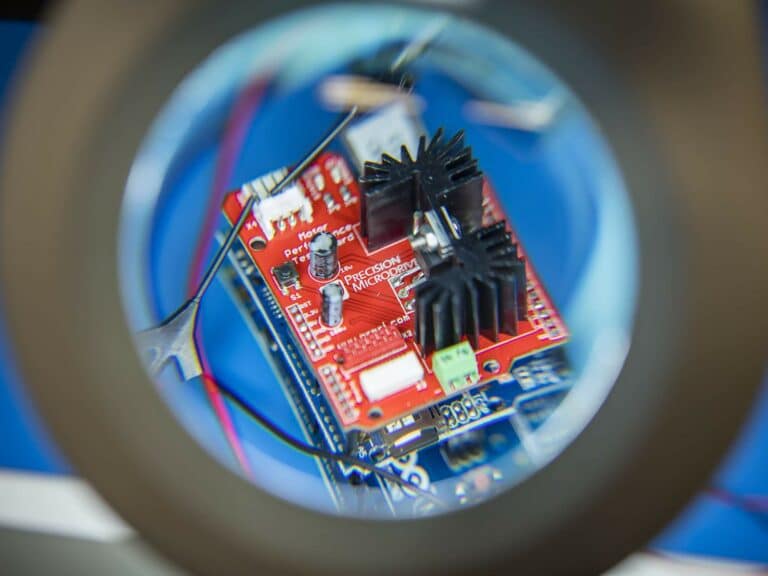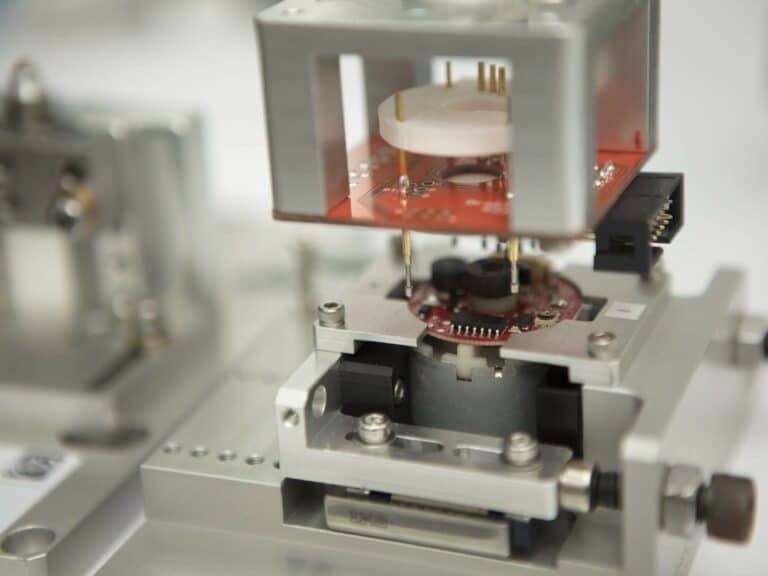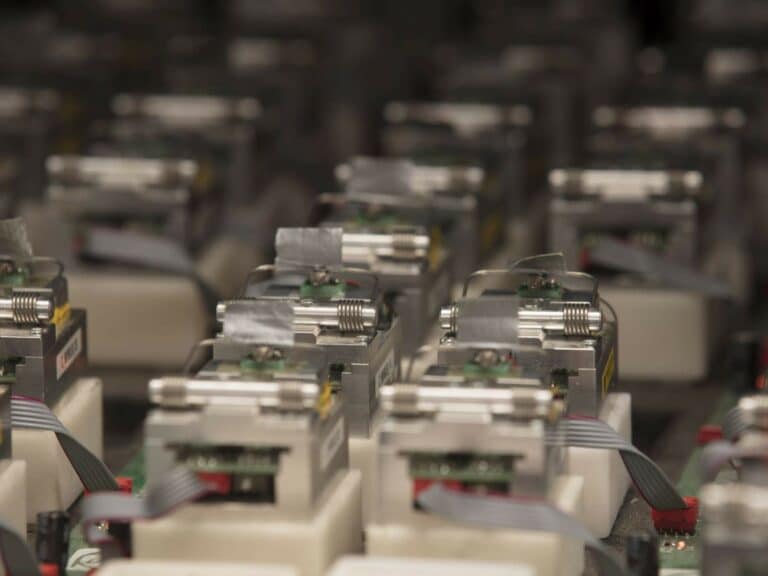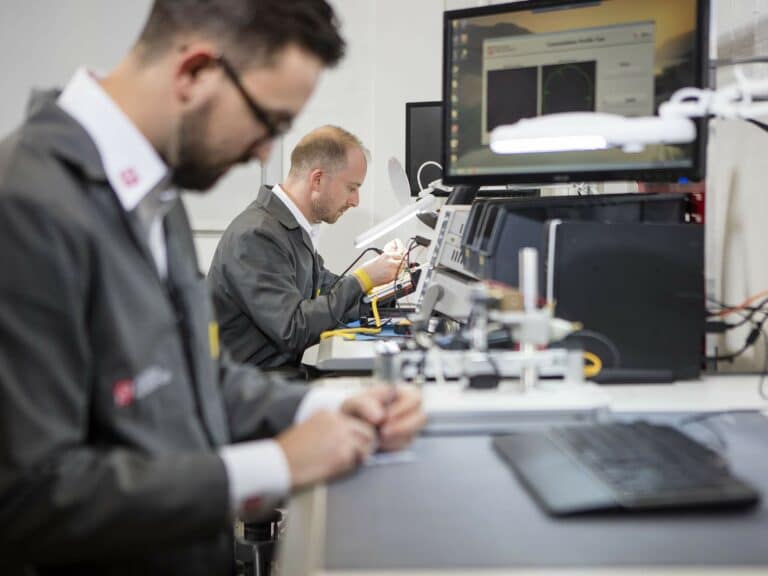 It all starts with a phone call. Our international team of experienced engineers are on hand for your initial consultation and will provide the best solution for your application. We understand the challenges motors present and will work with you to find a solution, whilst reducing cost and risk, through innovative and optimised design.
Design is at the heart of what we do at Precision Microdrives and you will benefit from our involvement from the start of a product development or a product refresh. We simplify your design process, and help you avoid costly mistakes by being experts at understanding the electro-mechanical needs of your application, developing a tailored product and reliably putting it into mass production.
Our dedication to quality consistency, focus on improved performance and continued commitment to investing in advanced testing technology means our products are verified and reliable. Culminating in exceptional results, every time.
We are proud to say we are an ISO 9001 trusted designer and manufacturer. Our passion for precision is documented throughout our processes, setting high standards with a clear focus on risk management. Detailed planning, lifecycle management and statistical controls allow us to work hand-in-hand with clients to develop – plan – produce and distribute.
We don't just provide a solution and walk away. You will receive our continued support throughout and after the project. Our dedicated team will spend time creating a specification and designing motor and mechanism products that will reliably function, without over-engineering or over-charging. 
OUR EXPERTISE
OUR EXPERTISE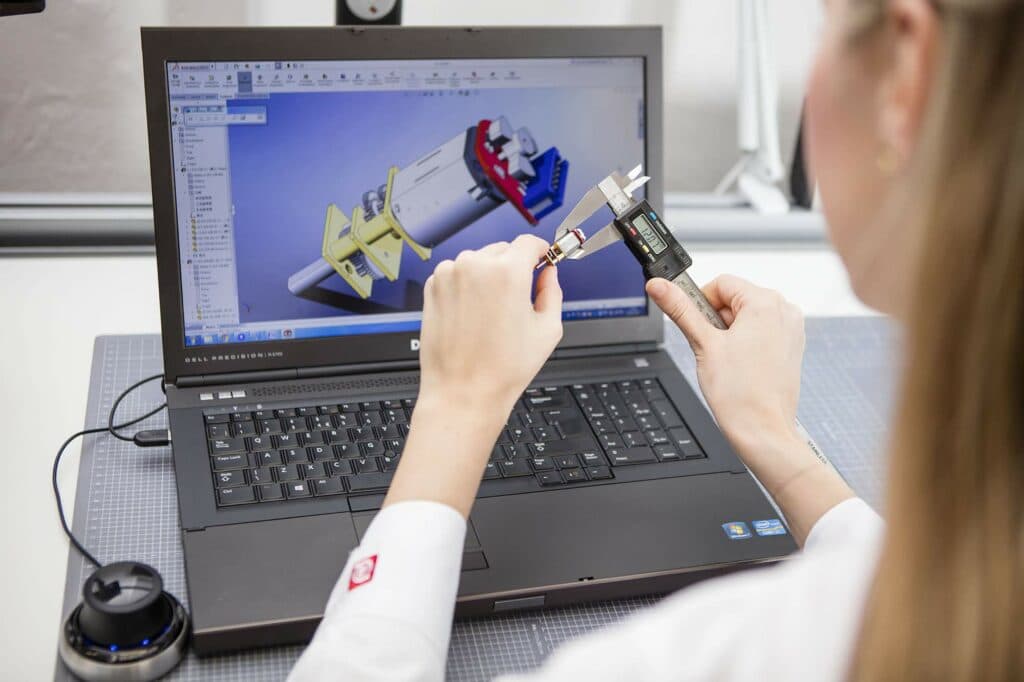 Motor & Mechanism Design
Designing motors and mechanisms for a wide range of industrial and consumer applications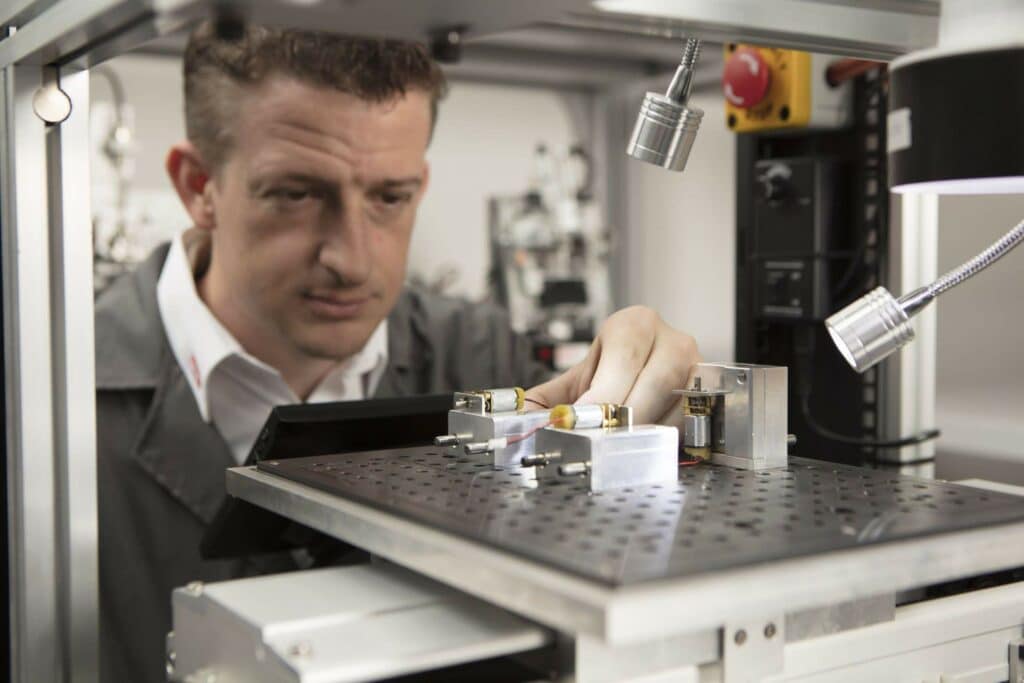 Flexible Motor Manufacturing
Our manufacturing lines are flexible. We support high volume and high value-add builds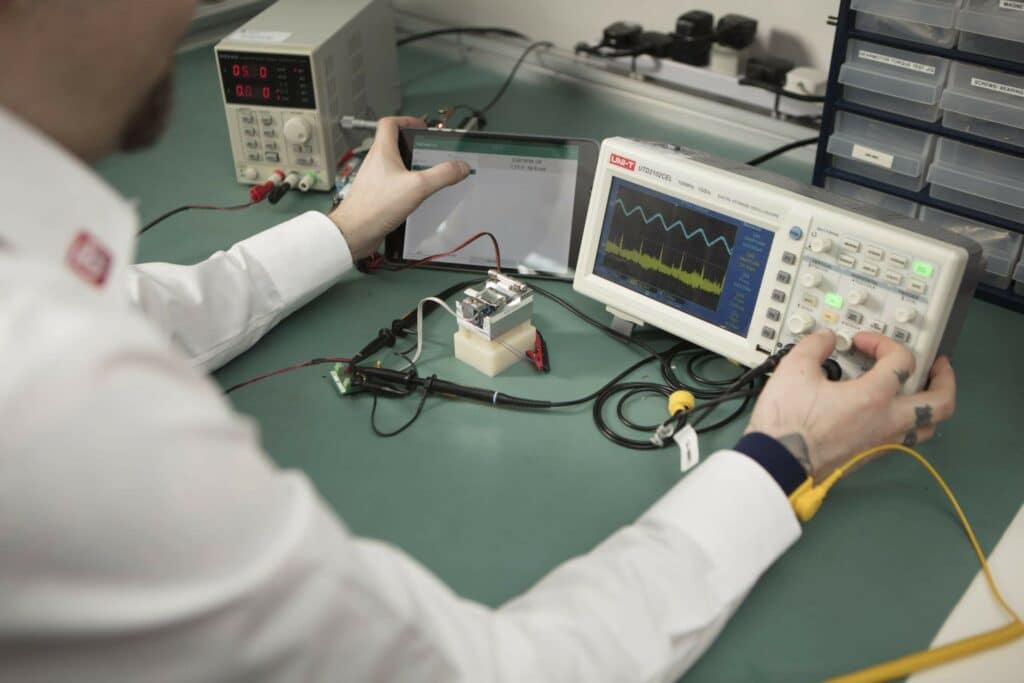 Expert Motor Testing & Validation
In house designed dynameters are used to validate every sample and production batch made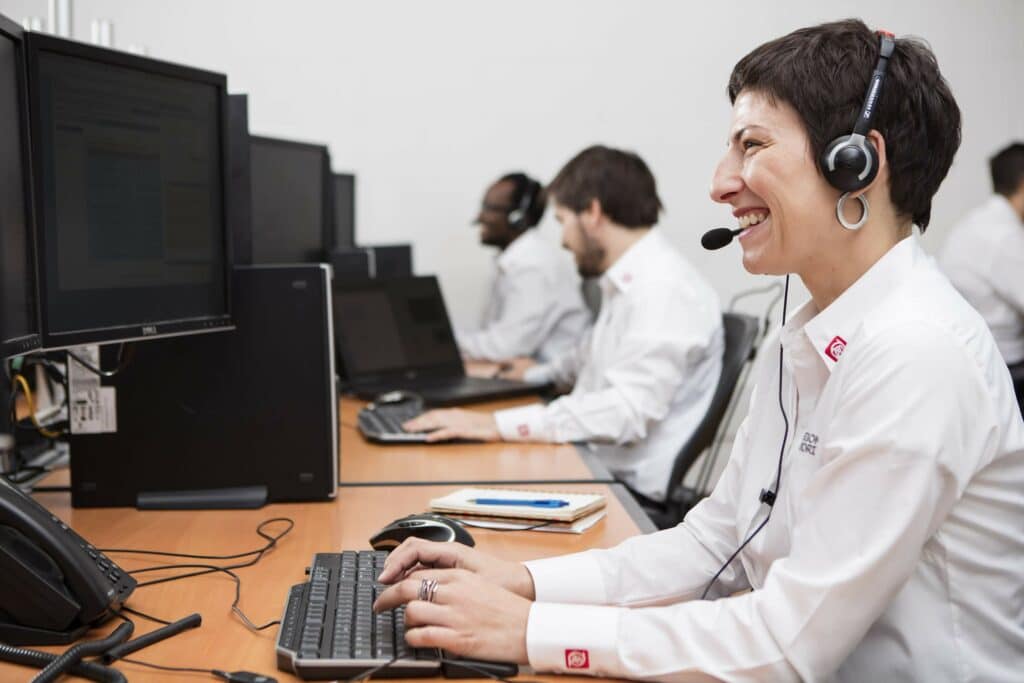 Quality control and after sales support
Delivering industry leading consistency & support through your product life-cycle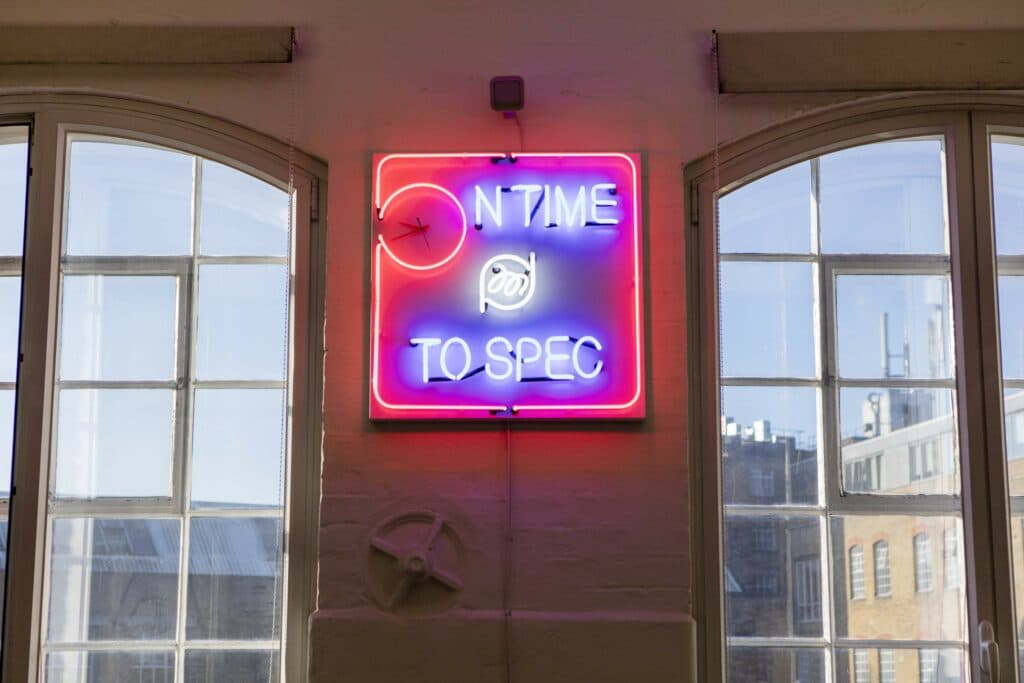 Delivering on time and to spec
Our mission is simple: Delivering your parts, on time and to your exact specification.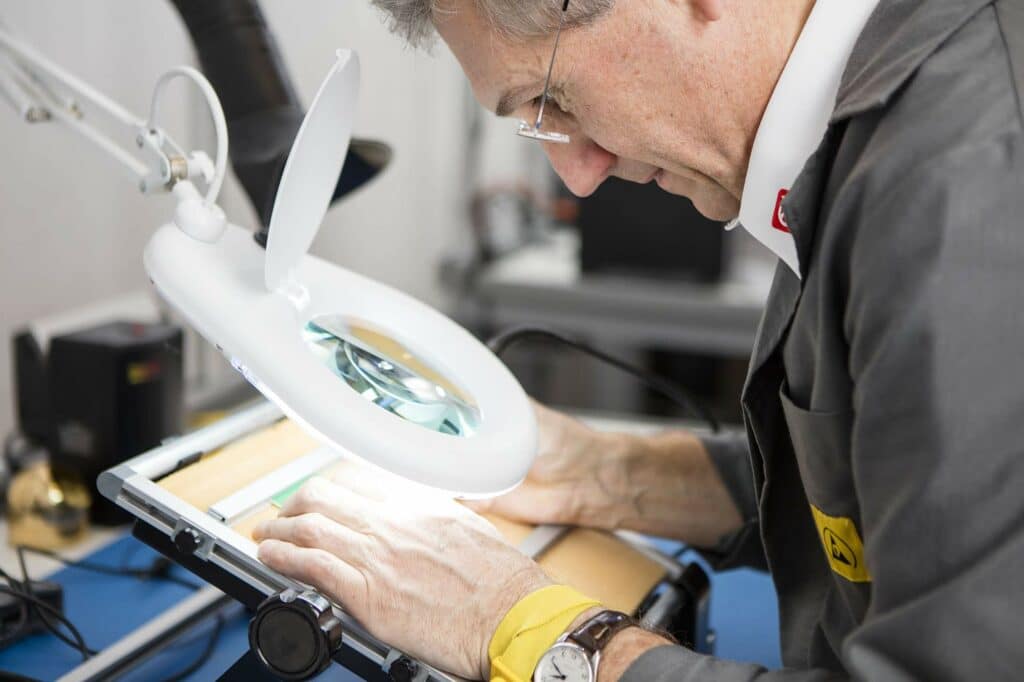 ISO 9001:2015 Motor Designer and Manufacturer
ISO 9001:2015 Motor Designer and Manufacturer of vibration motors, gearmotors and custom mechanisms.
DISCOVER MORE
Resources & Guides
Discover our product application notes, design guides, news and case studies.