Case study
Mobility stairlift
Mobility solution – indoor stairlift.
Gearmotor for adjusting the seat pitch.

60mm DC gear motor, with integrated encoder and brake.
Challenge
A new customer approached us with problems caused by inconsistent quality, from an existing supplier.
They were also were suffering from extended lead times and late deliveries.
The customer had sourced a replacement, but during longevity testing, they found that glitches in the encoder signals were causing their control system to lose absolute positional control.
T

his was causing ever-increasing tilt angles of the seat when in use.
Solution
We designed and prepared samples of a drop-in replacement.
Our motor solution featured an 60mm motor with magnetic brake and encoder, closely matching the specification of the originally used motor.
Unexpectedly our sample motors ran into the same positioning issue.
After testing with customer supplied testing jigs, we discovered independently of the customer, that the issue lay in their firmware. We identified the flaws and suggested to the customer how they might fix it.
Results
We diagnosed the underlying problem with the customer's design, and provide a long term solution.
Meticulous reverse engineering found the error in their software, and enabled us to build a solution that would resolve all the issues they were experiencing.
The customer onboarded us to supply our part, with production being split 50:50 between us and a new German supplier.
---
Project scope
Reliable and powerful gear motor with encoder and brake for mobility solution
Our customer reached out to us, as they were suffering from an excessive number of stairlifts being returned. They had root caused the issue down to motors failing prematurely, 'glitches' with the encoder, and late deliveries.
This particular motor assembly was used to keep the chair level as it moved up and down different gradients of the stairlift track.
We worked to design and manufacture a replacement motor and validated it with a special jig loaned from the customer, which was quicker than us building a test jig of our own.
During the validation process, we discovered an issue with the firmware in the controller that the customer had supplied and reverse-engineered the problem sufficiently to explain where the root-cause malfunction lay. The customer was then able to address the issue and introduce new firmware into their manufacturing line.
It's common practice in larger European customers to dual source components for supply security. We were onboarded to supply one half of the annual demand, with the other half going to a well known German motor manufacturer.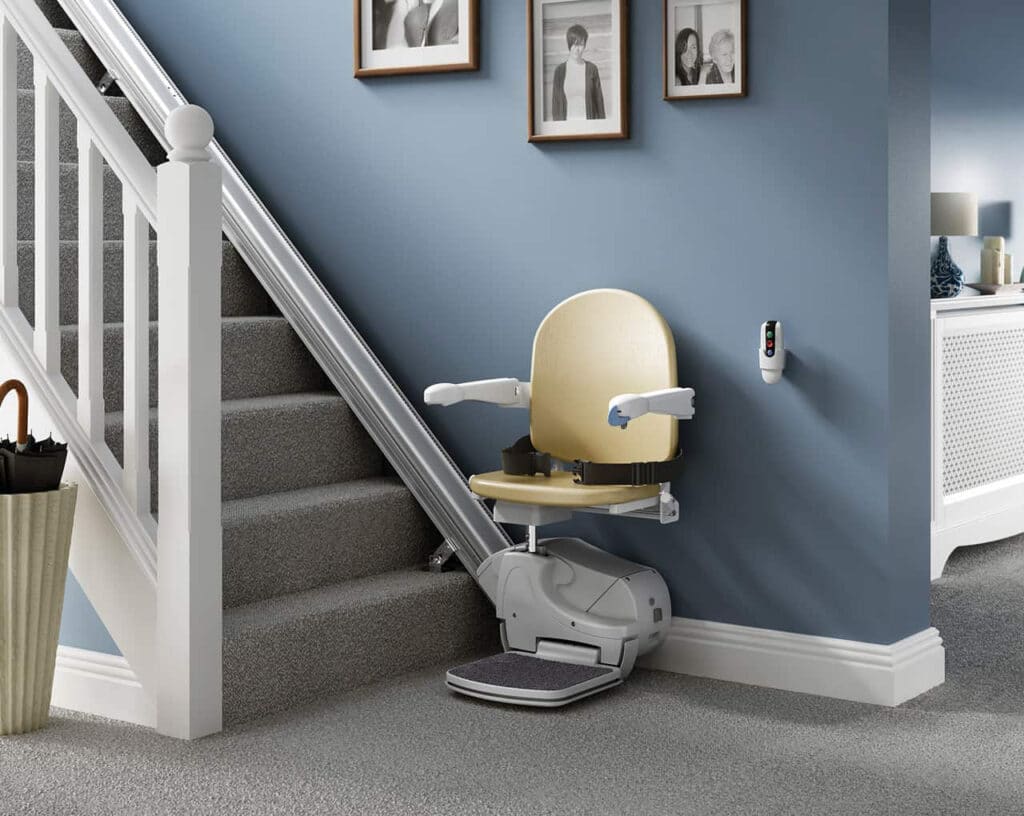 ---
STAGE 1
Designing for application
We evaluated our customer's situation and were able to supply samples of a drop-in replacement motor with integrated magnetic brake and encoder.
We offered to validate the motor ourselves, but since time was of the essence, it was agreed that it would be quicker to receive the customers' jig on loan.
STAGE 2
Manufacturing and testing
We further validated our drop-in replacement motor, using the customer's jig, which worked fine, although we discovered a bug with the motion controller.
We quickly ruled out problems with our motor encoder, and uncovered a motion control bug in the customer's firmware, that they were unaware of. We did some further analysis to pinpoint the source of the problem so that they could rectify it.
STAGE 3
Results and relationship
Due to our technical knowledge and experience we were able to diagnose the underlying problem and provide a long term solution.
Through careful reverse engineering we were able to improve their design.
We were onboarded as a part of a dual supply strategy to replace the original motor from the old supplier.
---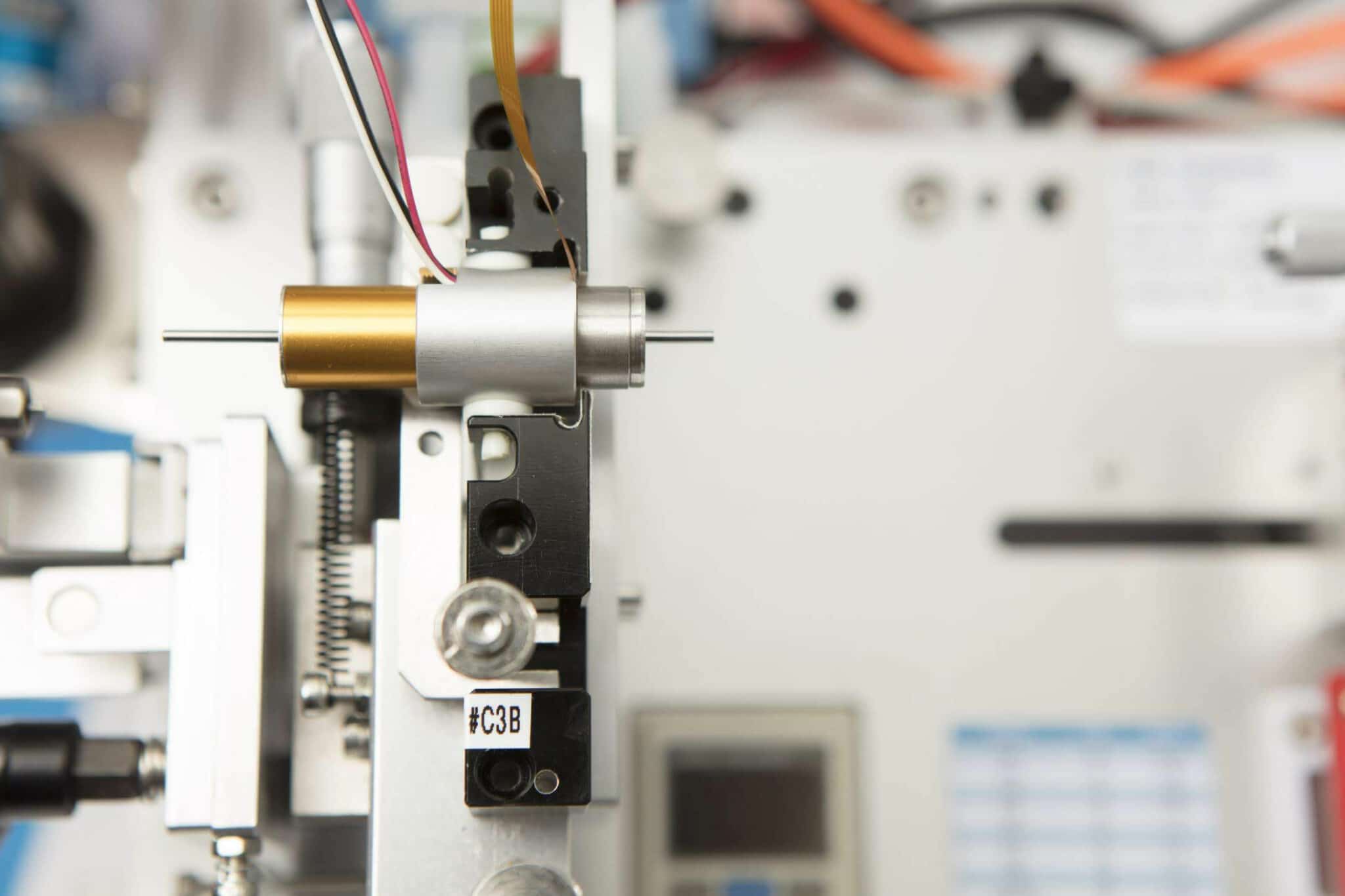 MORE THAN YOUR AVERAGE MOTOR SUPPLIER
We manage your risk
We manage your risk through optimised design and rigorous testing, protecting your application and intellectual property, and fulfilling your performance requirements, whilst reducing your lifecycle costs.
MOTORS & MECHANISMS
Precision products
From off the shelf motor components to fully validated and tested complex mechanisms, choose a motor and mechanism partner you can trust.
---
Discover more
Resources and guides
Discover our product application notes, design guides, news and case studies
Industries we serve
At Precision Microdrives we design and manufacture customised electric motors and mechanisms across a number of industries.
Precision Microdrives
Whether you need a motor component, or a fully validated and tested complex mechanism – we're here to help.