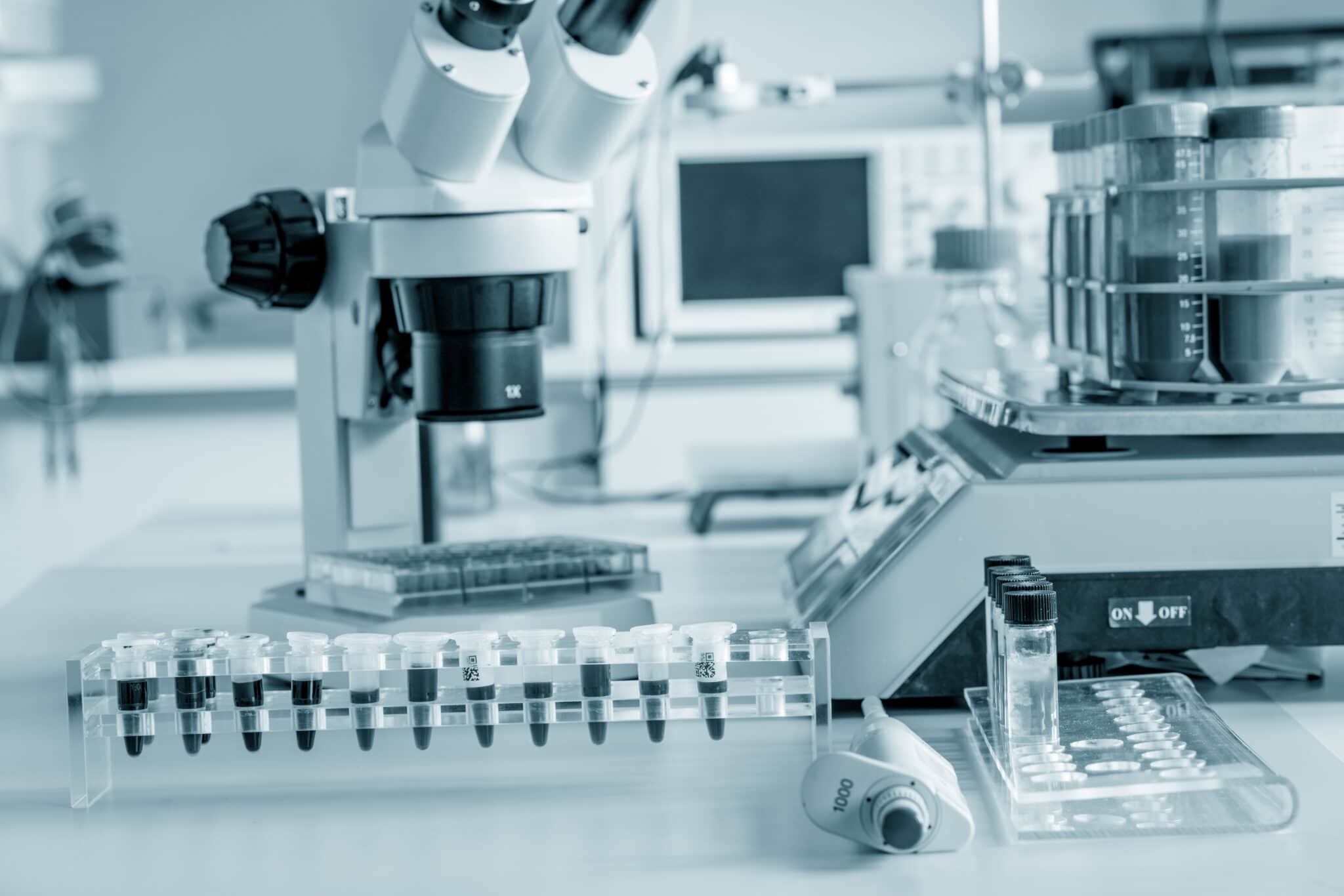 Case study
Medical laboratory DNA testing equipment
DNA Benchtop medical diagnosis machine redesign to support new commercialisation model.
A 60% cost reduction on the previous generation machine with marginal compromise on performance.
Complete mechanism with original positional accuracy of 8μm, in a FDA Class III standard device.
Challenge
The customer was looking to re-design a very compact benchtop medical diagnosis machine.
New business model to loan the instrument to GP surgery's, and charge solely for the tests made. This would enable far greater access to lifesaving DNA testing.
Instrument manufacturing costs had to be

cut

by ⅔ to support the new commercial strategy. This meant that the previously used Swiss and German mechanisms had to be replaced as part of a major cost-down exercise.
The machine still had to perform reliably, with very high accuracy, and a challenging longevity target was set for the main laser positioning mechanism.
Although not FDA certified, the machine had to be built to Class III standards, which required detailed testing, validation, and manufacturing processes throughout.
Solution
Our application and product design teams spent considerable effort with the customer, to fully understand what performance compromises could be accepted, to achieve the significant cost-down.
The customer understood the scale of the challenge and offered enough time for us to prototype, design, test and validate several solutions.
The final accepted design used a 1000:1 gearbox 12mm gear motor with very high resolution encoder and a slider cam. This enabled us to hit a repeatable positional accuracy of 8μm.
We devised a driving algoritm to reliably home the slider, and soak-up inherent backlash.
The mechanism experienced low loads, but frequent actuation. We built a custom longevity testing machine to prove that our motor sub-component optimisations were sufficiently robust.
Results
Our mechanism hit 90% of the prior mechanisms in-application performance at ⅓ cost!
The customer was initially skeptical that we could achieve this result, but we were confident that the previously used Swiss and German mechanisms were simply over-engineered for this application.
The customer was delighted and we were very proud of the result.
Our testing infrastructure was critical in proving that our mechanism was reliable and robust enough.
Our manufacturing infrastructure was audited extensively, passing first time, and all mechanisms were serialised and extensively tested prior to shipping.
Affordable DNA diagnosis testing will soon be coming to a healthcare provider near you!
---
Project scope
Very high precision gear motor linear slide mechanism, for a new generation of benchtop DNA screening instruments
Rather than selling medical testing machines as a capital item to healthcare providers, a new business model is emerging where medical care providers can 'pay-per-test'. This commercial model, a bit like the popular photocopier 'pay-per-copy' model, is enabling state-of-the-art healthcare screening and testing to become far more widespread.
To achieve this, diagnosis machine manufacturers have had to re-think how they build their equipment, and hit a lower manufacturing cost that will enable them to 'loan' or lease these instruments. In this case that target was ⅓ of the previous generation machine.
The only way to achieve this, is to use the lower costs available in the Asian manufacturing ecosystem. However, for this grade of application, the risks and costs of quality fade are substantial. The customer chose Precision Microdrives because of our close culture, ease of communication, and guiding philosophy, in managing our customer's design and manufacturing risk.
As engineers, we're particularly proud of the results of this project. The mechanism represented one of the most awkward cost-centres of each machine built, and the customer had no tangible way of delivering the cost down that they needed, on their own.
This lower cost, but 'more than good enough' mechanism, will enable millions of people access to medical tests and screening, that only a few years ago would have been impossible. Hopefully, this will help elevate general standards of health in our society.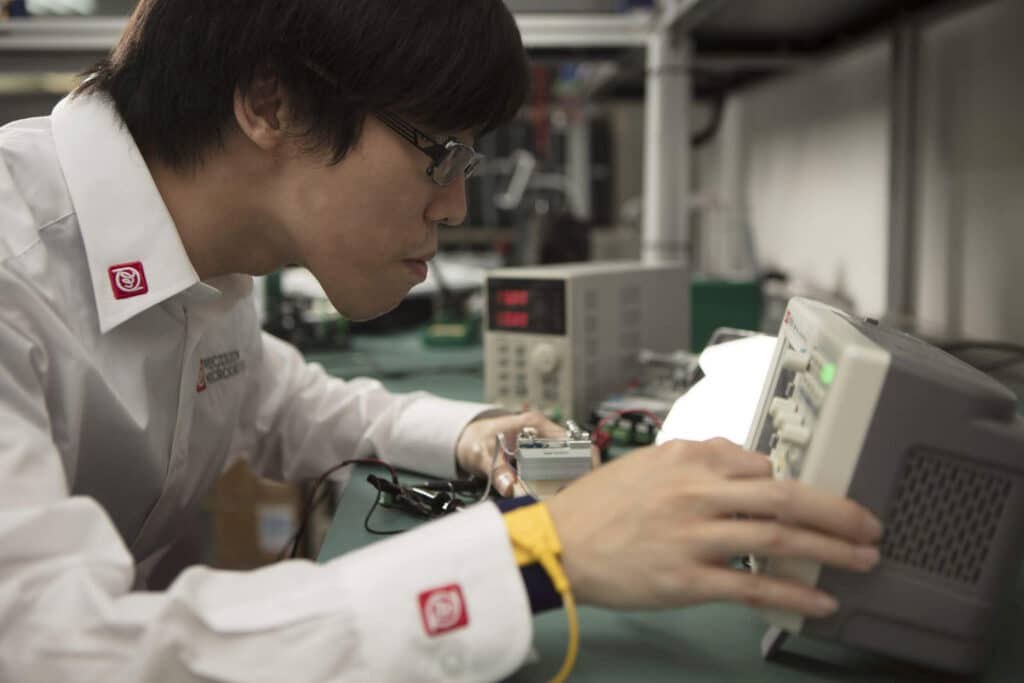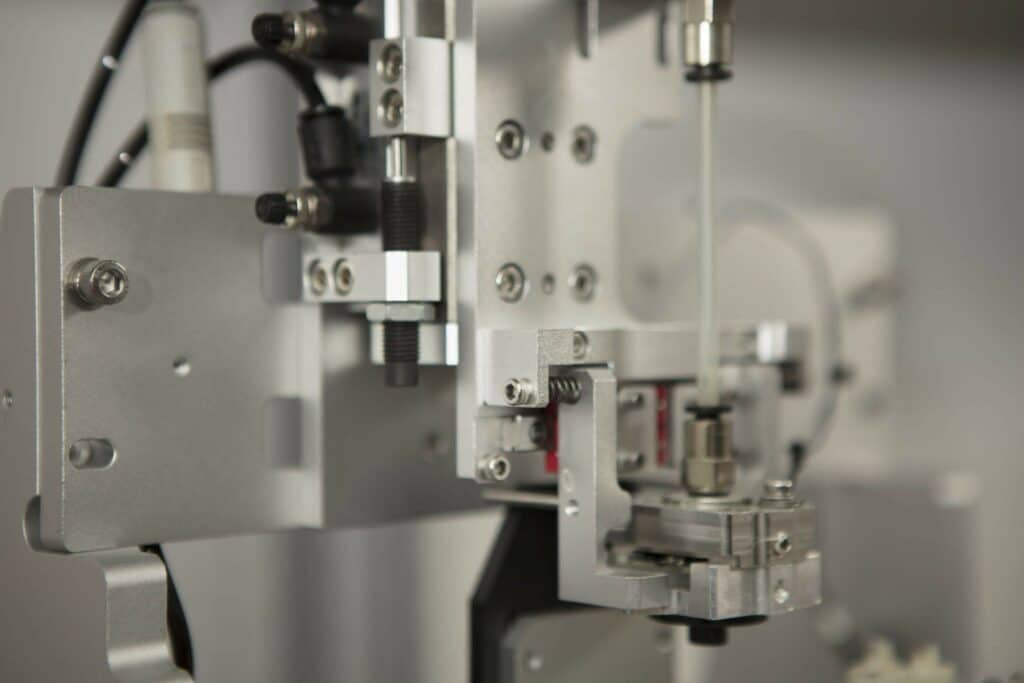 ---
STAGE 1
Designing for application
We were tasked with designing a high-precision mechanism to position a laser within a piece of medical analysis equipment.
Our application-specific mechanism solution, capable of 8 micron accuracy, was based around a miniature 12mm gear motor, high accuracy encoders and a precise cam-based linear slide.
Our Hong Kong manufacturing facilities quickly passed all supplier quality audits, and we proceeded to mass production ramp-up within the tight cost controls mandated by the customer.
STAGE 2
Testing and validation
After co-developing the specifications, assembling and testing several prototypes, we proposed a solution that would meet 90% of the past generation's mechanism performance.
We had to be flexible and improve the design halfway through the project to meet some specifications that had evolved.
Our motor engineering expertise combined with our commitment to technical diligence, enabled our engineers to re-design, re-validate and manufacture a new mechanism assembly.
STAGE 3
Precision manufacturing
The customer had insufficient expertise in Asian manufacturing to be able to deliver this project without our trusted support.
In order to meet their quality criteria, we created bespoke serialised line-end testing equipment to store tests results for every mechanism made.
This ensured ultimate quality control and product traceability.
Detailed planning, lifecycle management and statistical control processes, enabled us to manage their risk, and deliver on time and to spec.
---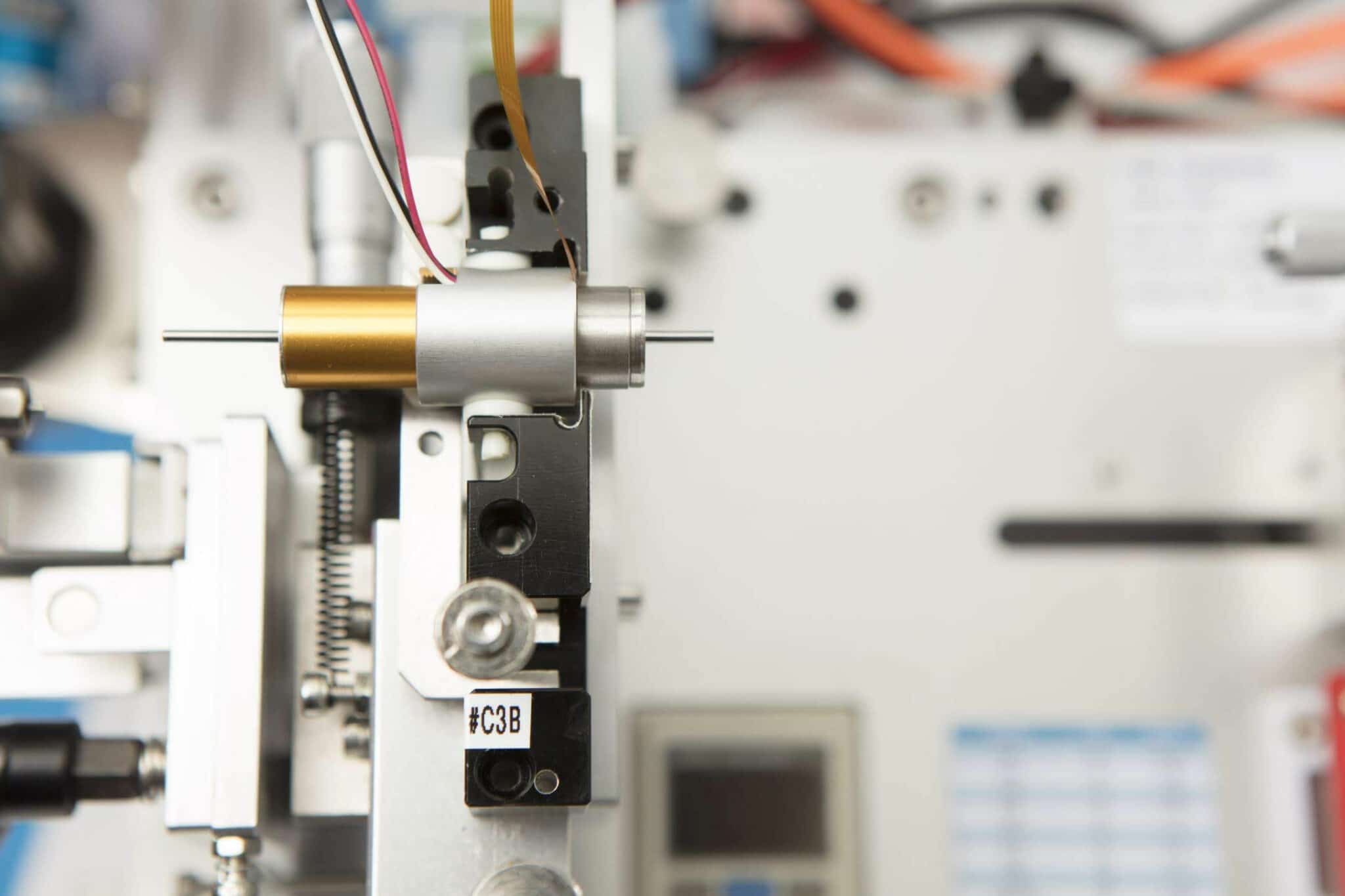 More than your average motor supplier
We manage your risk
We manage your risk through optimised design and rigorous testing, protecting your application and intellectual property, fulfilling your performance requirements, whilst reducing your lifecycle costs.
---
Discover more
Resources and guides
Discover our product application notes, design guides, news and case studies
Industries we serve
At Precision Microdrives we design and manufacture customised electric motors and mechanisms across a number of industries.
About PMD
Whether you need a motor component, or a fully validated and tested complex mechanism – we're here to help.