Micro Spur™
Spur DC Gearmotors
Precision Microdrives, a leader in high-performance DC gearmotors, manufactures and supplies high-quality small spur gear motors that are in great demand across various industries. These gear motors are classified by features such as speed, torque, voltage, gear ratio, body diameter, and the composition of materials. Precision Microdrives small gear motors are designed and built for a high level of customization to suit a wide variety of applications and intricate designs. Choose a geared motor especially suited to your application. DC gearmotors are selected for their versatility, ease of use, and convenience of mounting at the appropriate place. If necessary all 12mm models, some of our most popular geared motors, can be used with ancillary part 412-002 for proper mounting.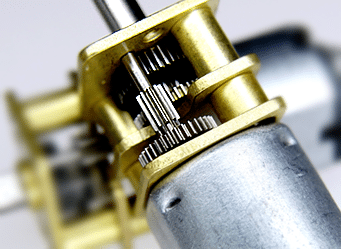 12mm Micro Spur™ DC Gearmotor
Consider these geared motors for applications in the areas of robotics, industrial actuators (locking mechanism) or to animate static displays. This model is in high demand with our current customer base because of its versatility and availability of design options. Built using a three-pole, ferrite motor, these 12mm geared motors come with an open, straight-cut gearbox with steel gear train as well as sintered bronze bearings. Some of the geared motors have a 65 (or 19mm long) double flat extended shaft from the gear side. Use this component for mounting actuation arms or rollers. For feedback control or actuation, use the shaft that protrudes from the other end of the motor case.
Models to look for: 212-103 – 212-117 and other 212-XXX motors such as 212-406 and 212-411
14mm Micro Spur™ DC Gearmotor
These spur geared motors are used to develop applications for miniature industrial actuation as well as robotics and medical instruments. Built using a high-quality brass and steel gear train and a three-pole, 14mm diameter, ferrite motor, our Micro Spur™ geared motors are fully enclosed units that come with an offset shaft and a 1.5mm mounting plate.
Models to look for: 214-101 and 214-102
16mm Micro Spur™ DC Gearmotor
The 16mm Micro Spur™ gear motor is a good choice if you are looking for a higher ratio capacity than the popular 12mm gearmotor models. Built with a ferrite core motor, these 16mm models consist of a 13mm gear head mounted on a 15mm diameter flat type DC gearmotor. Using the standard ISO threaded holes on the front face, the 16mm models can be easily and conveniently mounted.
Models to look for: 215-200
20mm Micro Spur™ DC Gearmotor
These micro geared motors are used for sophisticated automotive and industrial applications. For top performance, 20mm geared motors come equipped with a high-end gearbox and motor combination. They have a centred shaft output with a 1.5mm thick mounting plate. Each of these spur geared motors has been designed and built using steel and brass straight-cut gears. The gear unit is coupled with a strong, three-pole, ferrite motor.
Models to look for: 220-301, 220-302, 220-401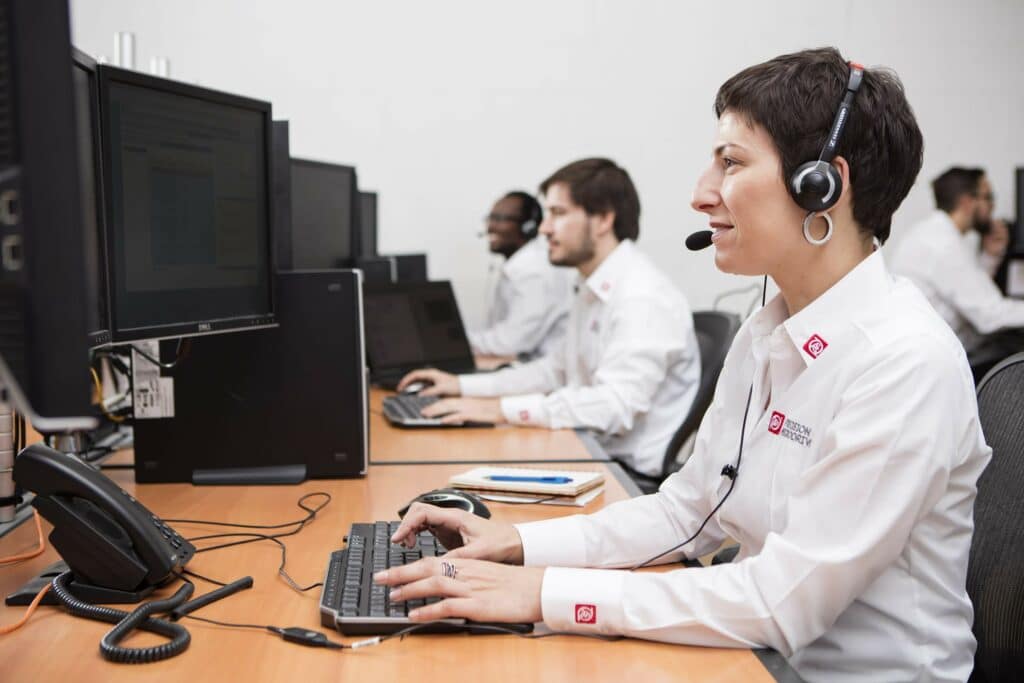 Get in touch
Speak to a member of our team.
---
Motor catalogue
Looking for our products?
Reliable, cost-effective miniature mechanisms and motors that meet your application demands.
---
Discover more
Resources and guides
Discover our product application notes, design guides, news and case studies.
Case studies
Explore our collection of case studies, examples of our products in a range of applications.
Precision Microdrives
Whether you need a motor component, or a fully validated and tested complex mechanism – we're here to help. Find out more about our company.