How Small is "Miniature"?
You may have noticed, we specialise at the smaller end of the vibration motor scale. You can easily hold all of our vibration motors in your hand, so we often classify them as "miniature" or "mini" vibration motors. This is also true for our DC gearmotors.
But sometimes words can't do them justice, some of these motors really are tiny. In an attempt to demonstrate the range of sizes available, there are some images below showing our eccentric rotating mass vibration motors next to everyday objects, i.e. what was on the desk!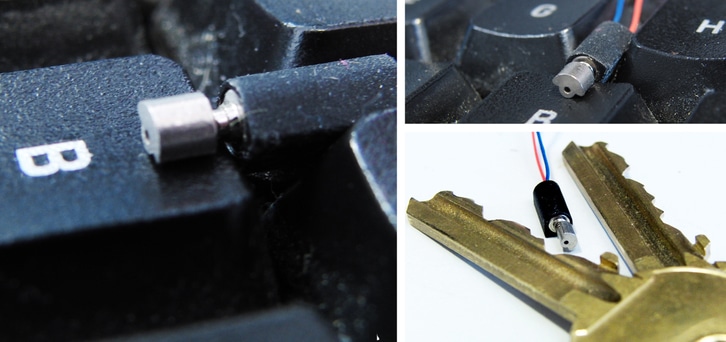 The 303-102 is our smallest diameter vibration motor at only 3.2 mm. It's also only 8.1 mm in length, and extremely light at 0.6 g. Ideal for handheld devices and small touchscreens where space is at a premium. Of course, due to its miniature size, it has a fairly low vibration amplitude of 0.5 G. If you're looking to reduce the length, we have several motors that are short including the consider the 304-103 which measures at 6 mm. Note the Body Length refers to the motor body only, the total length including the eccentric mass can be found in the Dimensional Specifications section of the datasheet.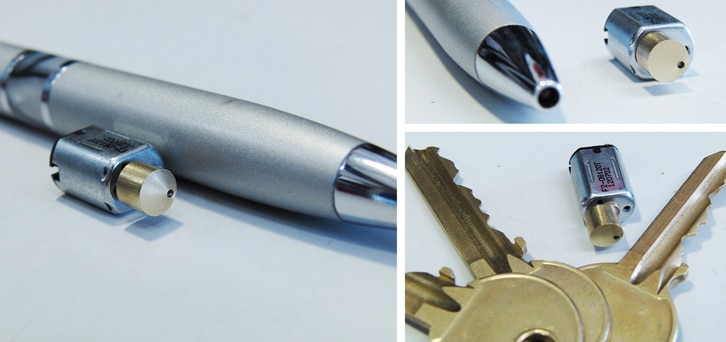 Larger motors have larger eccentric masses, so can vibrate with greater strength (although it's also dependant upon speed). But even the 310-114 which vibrates at 5.75 G is only 10 mm in diameter. Seen here next to a pen, it is commonly used in massagers or game controllers.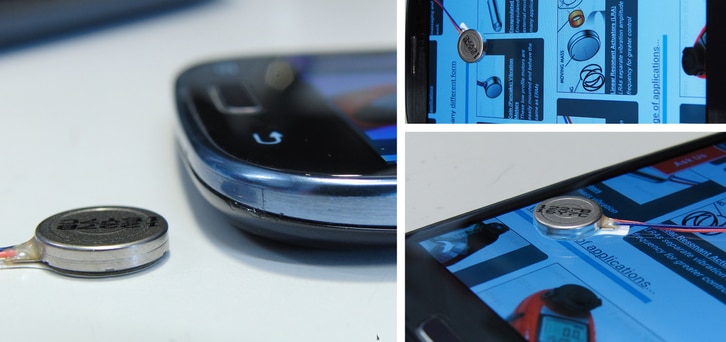 Pictured next to a smartphone, the 312-103 (since depreciated) is not quite the world's thinnest vibration motor but at 2.7 mm is extremely close to the holder of that title, the 2.05 mm 310-118. Coin vibration motors are great for adding vibrations whilst keeping the profile as low as possible. They're also very easy to mount, another reason they are so popular in phones, tablets, and touchscreens.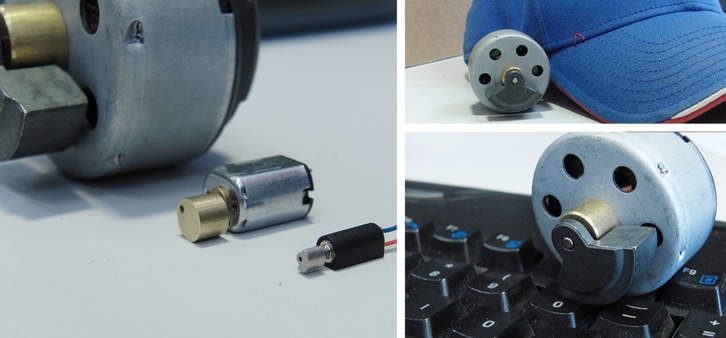 To highlight how small our motors are – our largest motor is only 45 mm in diameter. We consider the 345-002 (since depreciated) to be big, of course, compared to the rest of our range it is. However, when placed next to a baseball cap, it still looks pretty small. Especially when considering it has a Typical Normalised Vibration Amplitude of 115 G, that's a lot of strength for something so small. Together with it's mounting set (445-000 has since been depreciated), it's easy to see why it is used in heavier applications and the mechanical aid field.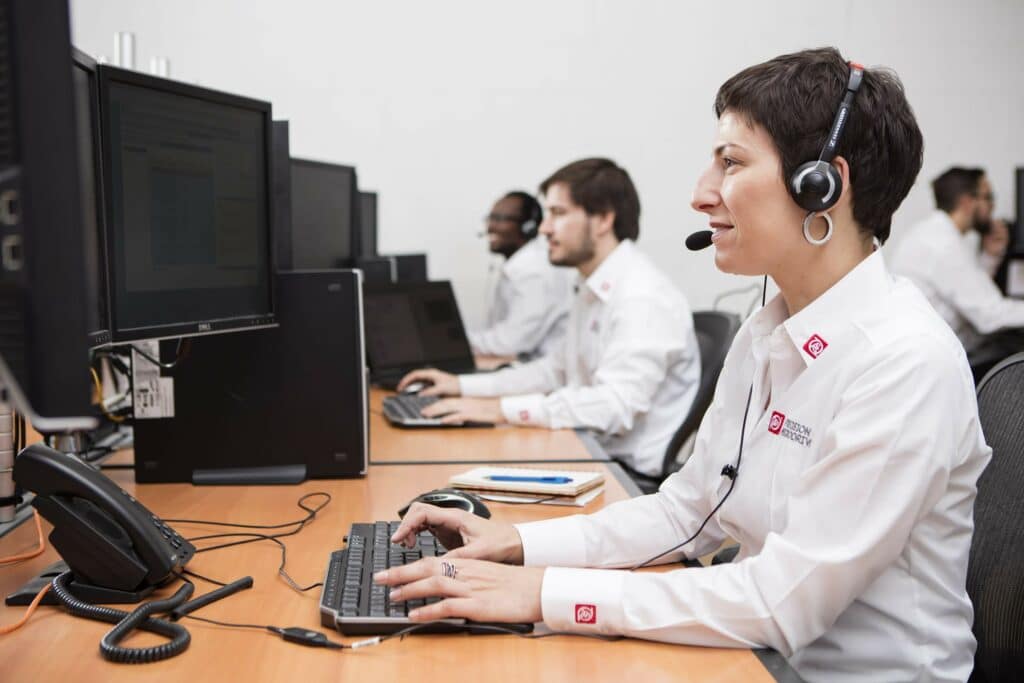 Get in touch
Speak to a member of our team.
---
Motor catalogue
Looking for our products?
Reliable, cost-effective miniature mechanisms and motors that meet your application demands.
---
Newsletter
Sign up to receive new blogs, case studies and resources – directly to your inbox.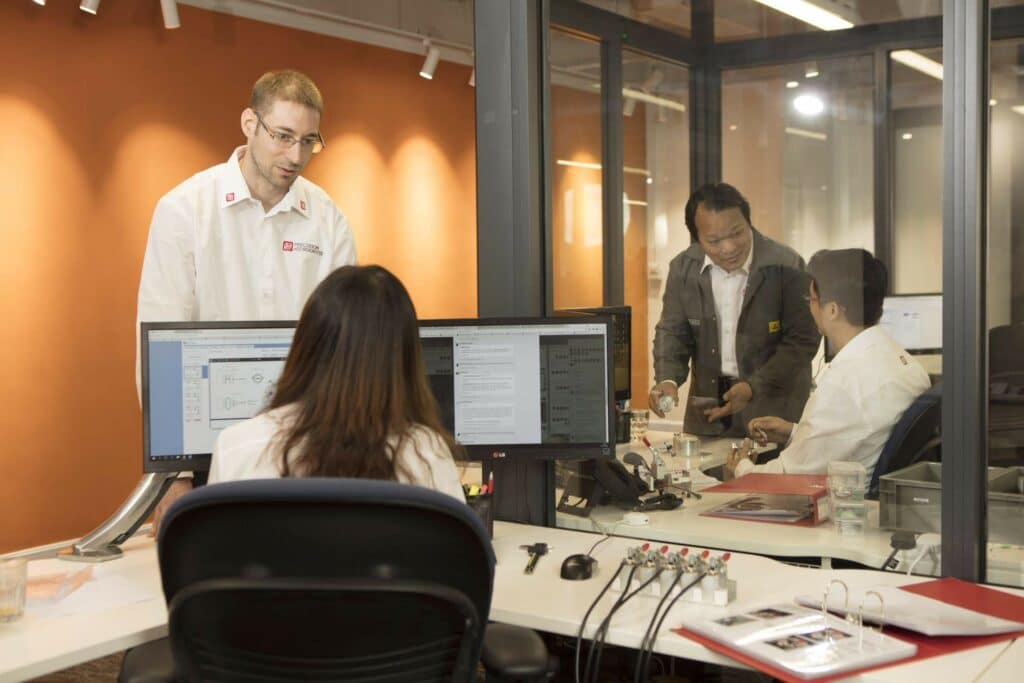 ---
Discover more
Resources and guides
Discover our product application notes, design guides, news and case studies.
Case studies
Explore our collection of case studies, examples of our products in a range of applications.
Precision Microdrives
Whether you need a motor component, or a fully validated and tested complex mechanism – we're here to help. Find out more about our company.