Encapsulated And Enclosed Vibration Motors
Encapsulated vibration motors are designed to be over-moulded with low temperature/pressure plastics to make them fully watertight, or seal them for use in harsh (e.g. corrosive) environments. They essentially consist of an eccentric rotating mass vibration motor, housed in either a plastic or metal casing.
Typical applications for these sealed vibrating motors include:
Haptic feedback & vibration alerting for consumer products and industrial handheld equipment, particularly if it's going to be used in a harsh environment
Adult toys
Medical equipment, particularly the application needs to be surface cleaned or sterilised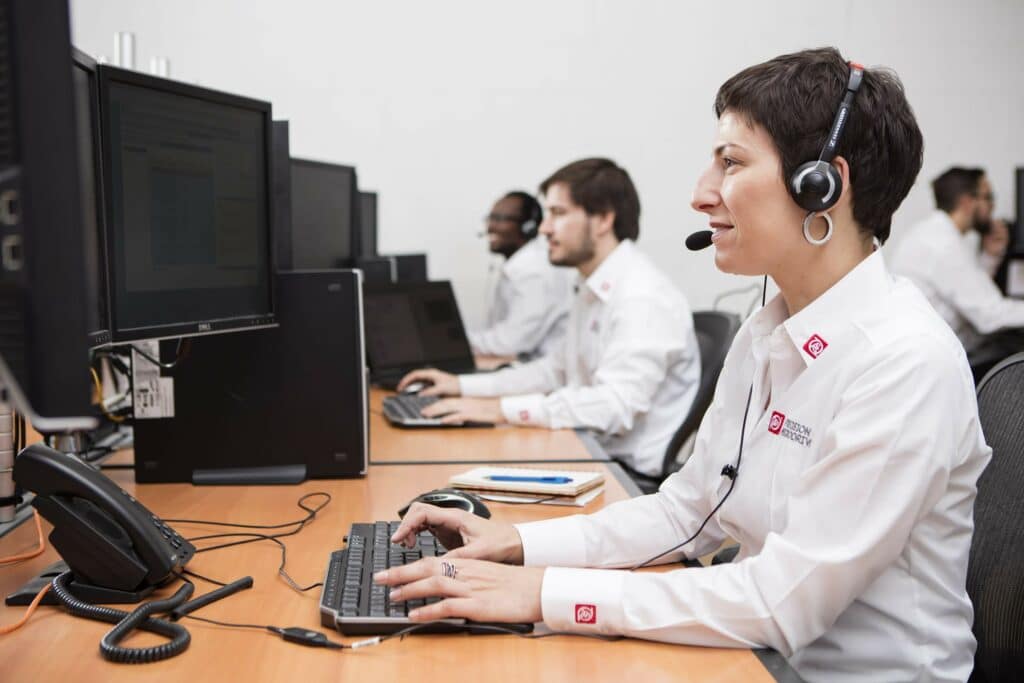 Get in touch
Speak to a member of our team.
Enclosed vibrator motors
Enclosed vibrator motors are designed like encapsulated vibration motors (without any external moving parts), but also include screw holes on the front most case plate. As a result, their bodies are made from metal, unlike the distinctive red plastic you see on some of our encapsulated ERMs.
This makes it particularly convenient to mount them on rigid surfaces such as bulkheads and ruggedised / industrial control panels or dashboards.
Of course, they are also ideal for applications where standard eccentric rotating mass (ERM) vibration motors are unsuitable – for example in environments where there are particles or debris.
Typical applications for enclosed vibration motors include:
Vibration alerting, especially for industrial control panels
Sorting machines
Mixing Powders and emulsifying liquids
Aiding the movement of material down chutes, hoppers or through a funnels
Other applications which require a vibration motor with protected moving parts
---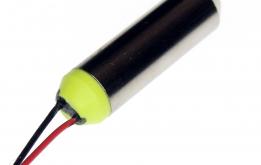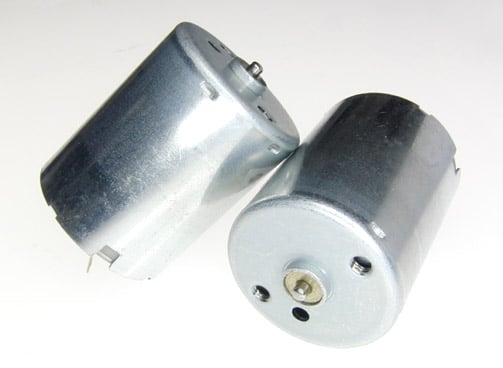 Motor catalogue
Looking for our products?
Reliable, cost-effective miniature mechanisms and motors that meet your application demands.
---
Encapsulated Vibrating Motor Design
All our encapsulated vibration motors are based on a coreless design. The motors are covered with either metal or plastic cases, and a ring of epoxy adhesive is used to secure these to the motor body and provide the seal. In some designs, e.g. the 306-108, the motor's flying leads are then further sealed to reduce ingression of material or fluids via the rear of the motor.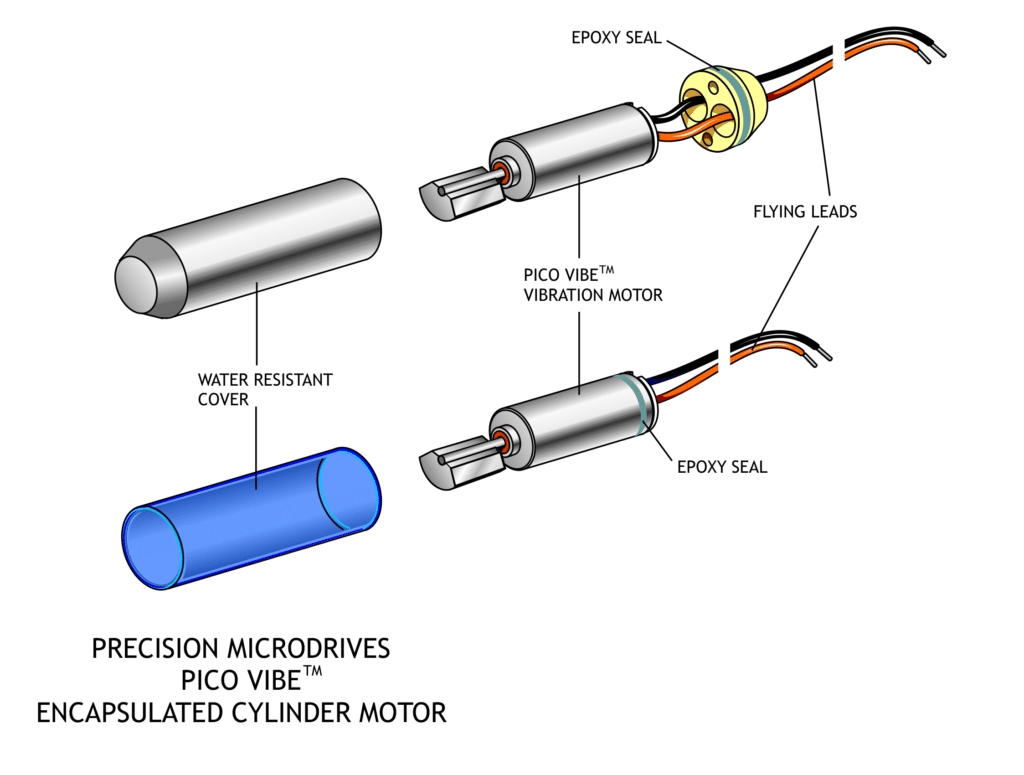 Overmolding & Sealing Vibration Motors
It is much easier to fully seal encapsulated vibration motors than other types of vibration motors, due to the lack of external moving parts. Other types, such as enclosed vibration motors or coin vibrator motors tend to have holes for electrical connection or fasteners, which makes them unsuitable for over-moulding.
The water-resistant casing and epoxy sealed flying leads enables the use of over-moulding or over-casting for low temperature and low-pressure presses. Alternatively, there are a variety of hot-melt adhesives which can be used with a glue gun to seal the motor. Resins and other epoxy sets can also be safely used to further seal the motors. Aside from making these encapsulated motors waterproof, these adhesives can be used to mount and hold the motors in place.
Mounting Covered Vibration Motors
If not mounted through an over-moulding process, the alternative method for mounting would be to attach these encapsulated vibration motors to the application via a collet or similarly sized circular receptacle and secure either with a clamping screw or adhesive. For close tolerance metal enclosures, rubberised Cyano Acrylate can be used effectively, such as Loctite 480.
At a pinch, although we would not recommend this for anything beyond a quick prototype, you can also secure encapsulated vibration motors with a large dab of epoxy. You might want to rough the surface of the motor cover before you do this, to improve the adhesion.
Encapsulated Vibration Motor Customisations
Our leaded encapsulation motors come as standard with 45mm flying leads (AWG 32, UL1571, PVC insulation). However, for many customers, we make variants of these base parts which are identical in electrical and performance specifications, but that have different leads or a variety of connectors attached.
Common lead customisations include:
Twisted leads (i.e. intertwining them into a helix shape)
Alternate lead and strip lengths
Connectors (e.g. AVX, Kyocera, Molex, Tyco)
Minimum order quantities apply for these customisations, to discuss your requirements in detail please do not hesitate to contact us.
Wearable Haptic Feedback?
The major attraction for these sealed vibrator motors is that they do not have any external moving parts. This not only allows the motors to be over-moulded into a design but they can also easily be sewn into fabrics, such as clothing or vests.
One significant problem of integrating haptic solutions into clothing is that the clothing must inevitably be washed. This is not possible with normal vibration motors because they may suffer from water damage. However, using an encapsulated motor that has been appropriately sealed (as discussed above in the over-moulding & Sealing section) will allow the clothing and haptic vibrations to be sweat and water-resistant.
This opens up a variety of possible applications which would previously have been impractical:
Performance indicators for athletes
Wearable vibrating sleeves to stimulate blood flow for fitness, health, or medical purposes
Haptic feedback enabled clothing, allowing the operator to keep two hands-free, useful for security purposes, musicians (e.g. drummers), etc
Washable vibrating collars or clothing for animals
Encapsulated Vibration Motors Summary
Non-covered eccentric rotating mass vibration motors need space for the eccentric mass to move freely and generate vibration. If there is a chance that the offset mass can be obstructed then encapsulated motors are a great solution.
Our sealed vibration motors are resistant against water, dust and dirt. With some further sealing, they could be used in much harsher environments than other vibrating motors and made fully waterproof. In these examples, they still offer a similar level of performance to comparable non-encapsulated motors.
Our encapsulated vibration motors are built around Precision Microdrives' Pico Vibe™ coreless motor technology, making them perfect for haptic feedback and vibration alerting, especially (if sealed) for wearable / washable applications.
Enclosed Vibrating Motor Design
Enclosed vibration motors have a lengthened case, allowing the eccentric mass to be fitted to the motor shaft within the case.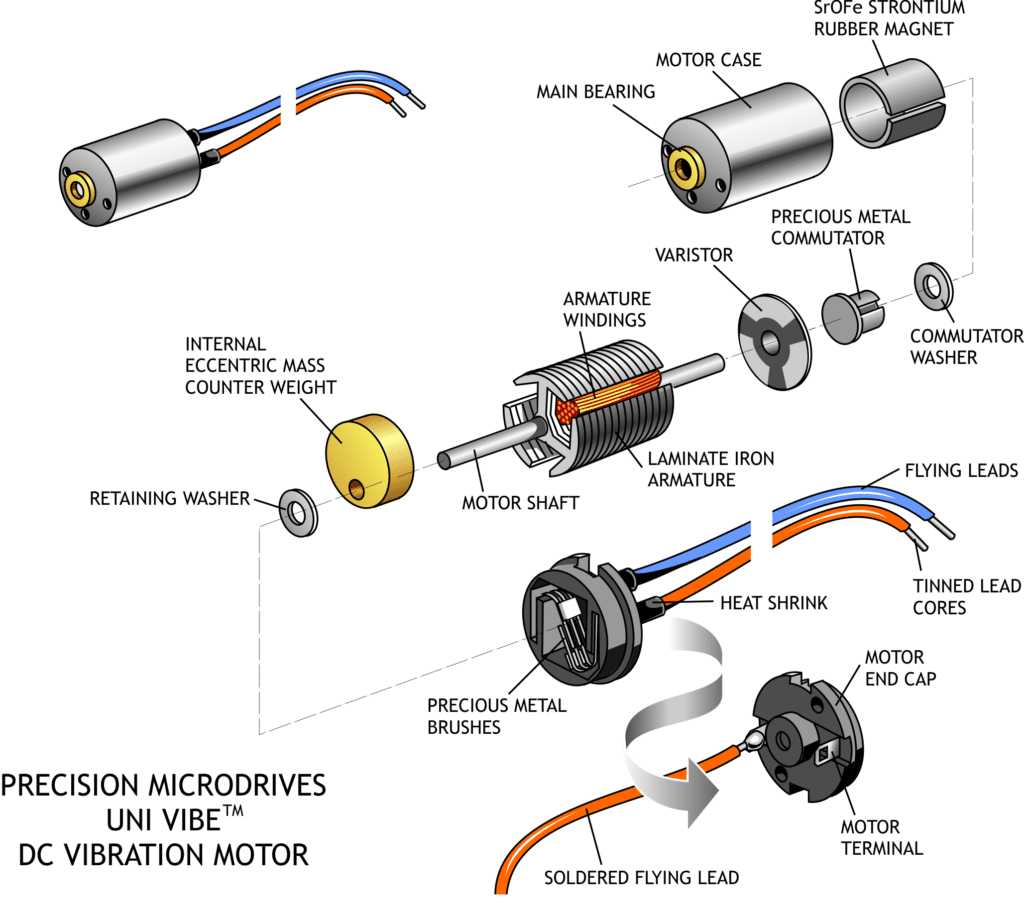 Similar to encapsulated vibration motors, the casing allows enclosed vibrating motors to be used in environments that are unsuitable for standard ERM motors, typically where the eccentric mass may be impeded from rotating freely. The internal motor design is the same as our standard DC vibration motors, so you can expect the same high performance.
An advantage to enclosing the motor, aside from having no external moving parts, is the increased resistance to dirt and larger particles compared with regular DC vibration motor designs.
Enclosed motors differ from encapsulated motors because they do not have sealed and water resistant casings. This means that they are not suitable for over-moulding.
However, one of their biggest benefits is that their encasing includes mounting fixtures to easily screw and secure the motor in order to vibrate panels and housings such as chutes, hoppers or containers.
Help Mounting Enclosed Vibration Motors
Each motor casing has at least two fastening points on the front face, symmetrically opposite about the central motor shaft. The holes are typically metric threads, e.g. M3 for 2.5mm diameter, and allow for easy attachment to flat surfaces particular metal sheeting.
Alternatively, the motors can be mounted in the same way as other cylindrical ERM vibration motors with collets or securing ribs. If care is taken not to allow ingression into the motor case, they can also be secured using strong adhesives, hot glues and epoxies. Please note that adhesives (or any other liquids) cannot be allowed to enter the motor casing under any circumstances.
Enclosed Motor Customisations Available
Our enclosed vibrating motors have small eyelet terminal connectors for easily soldering to flying leads. This allows our customers to freely choose how they want to connect the motor to their drive circuit. However, subject to minimum order quantities, we can produce motors with custom wiring harnesses upon request, including:
Twisted leads (i.e. intertwining them into a helix shape),
Alternate lead and strip lengths,
Connectors (e.g. AVX, Kyocera, Molex, Tyco).
Minimum order quantities apply for these customisations Please contact us to learn more about what we can offer.
Enclosed Vibration Motors Summary
Non-covered ERM vibration motors need space for the eccentric mass to move freely and generate vibration. If there is a chance that the offset mass can be obstructed, then enclosed motors are a great solution.
With screw holes in the casing, our enclosed vibrating motors can be mounted in ways that normal vibration motors cannot. They can easily be secured to rigid panels and housing, or they can be used in applications which require increased dust and dirt resistance.
Our enclosed motors are part of our Uni Vibe™ range, with a variety of customisations available upon request.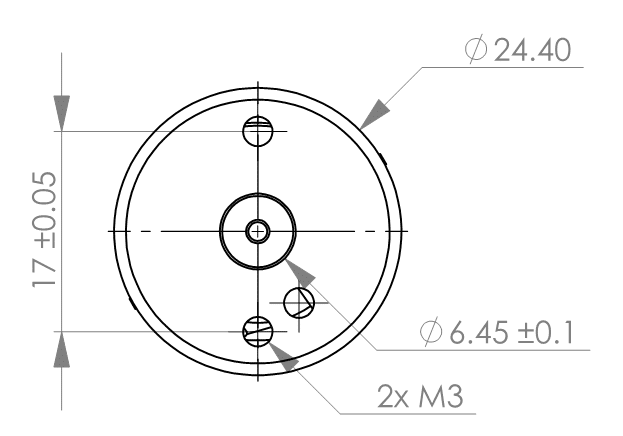 ---
Discover More
Resources & Guides
Discover our product application notes, design guides, news and case studies.
Case Studies
Explore our collection of case studies, examples of our products in a range of applications.
Precision Microdrives
Whether you need a motor component, or a fully validated and tested complex mechanism – we're here to help. Find out more about our company.